Note: This is not a sponsored post nor did I receive any of the products I've recommended below for editorial consideration. This brand focus is purely for the love of the brand and its products.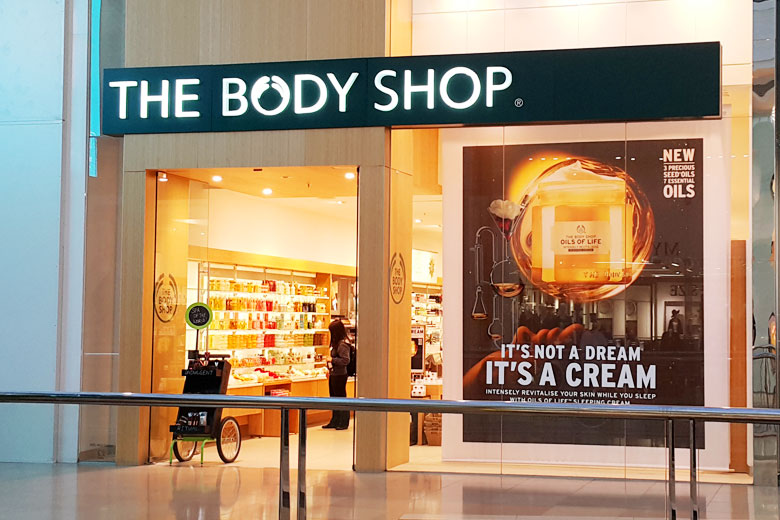 I've been meaning to do a brand focus series for a while now but each time I get started, it kept getting pushed back for other stories. Finally, no more procrastination; it's here! Today, we're going to kick the series off with one of my favourite brands, The Body Shop.
The history
The British brand was founded by Dame Anita Roddick. Well, the brand of what it is today, because the original name and concept were not Roddick's idea. In 1970, Roddick visited a shop that was actually called "The Body Shop" in California that sold naturally-scented soaps and lotions. In 1976, she opened a similar shop in the UK using the same business name, colour scheme and cosmetic lines. Ten years later, Roddick offered the original "The Body Shop" owners a reported $3.5 million to change their shop's name to Body Time whereas Roddick retained the original name. The rename was completed in 1992. In March 2006, L'Oreal bought over The Body Shop for £652.3 million. Roddick passed away in September 2007 but her brand lives on and continues to thrive today. The first Australian store opened in Melbourne in 1983.
The "scandal"
A few years ago, The Body Shop suffered major backlash from their announcement of spreading their wings to China. As you know, it's a legal requirement for any beauty products that are to be sold in China to have animal-testing performed on them. Even though at that time, The Body Shop products were only sold in airports in China (apparently animal testing was not required if the products were sold in China. At least, that was what was mentioned in The Body Shop's press release when the backlash happened) but to many consumers, a foot in the country could also mean that in time, The Body Shop may want to be stocked in stores in China and not just their airports. The Body Shop is well-known for their core value of Against Animal Testing and the decision to sell in China angered many. Social media went bonkers with tweets and messages to boycott The Body Shop for this decision. The Body Shop has since removed all of their products for sale at China airports. Any The Body Shop products that are available for sale in China now are not sold by official distributors.
L'Oréal states the The Body Shop has not tested cosmetics on animals since 1989. Since March 2013, the L'Oreal Group no longer tests on animals, anywhere in the world and does not delegate this task to others with the exception of requirements from regulatory authorities.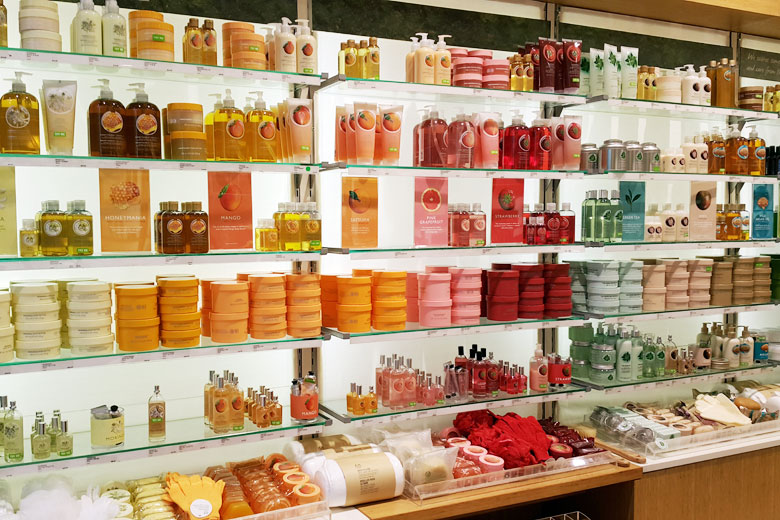 How I learned about the brand
I discovered The Body Shop when I was studying in the UK. Even though I lived in a relatively small town, there was a The Body Shop in the town centre. Their products were expensive for me in my poor student days but twice a year, I highly look forward to their incredibly popular "£1" sale when most of the products in store would only be £1 each. I bought my first set of makeup brushes from their £1 sale. I bought heaps of body butters back to Malaysia and introduced my mother to the brand. She fell in love with those body butters but was dismayed at how expensive they were when The Body Shop finally launched in Malaysia. So it was up to me to buy and bring home as many body butters as possible during the £1 sales. I don't know if The Body Shop UK still does £1 sales but it's a part of my uni experience that I'd never forget.
Why I love it
As shopping at The Body Shop and using their products played a large part in my 20s, it's a brand that I will always look upon with fond memories. Even though their body butters are very thick and sometimes greasy, they really do work on sorting out very dry skin. When I was working in Japan, my skin developed very dry patches on my back and no amount of body lotions I used would fix it. The dry patches got worse and it became very painful when I slept on my back. When I switched to The Body Shop's African Spa (now known as Spa Wisdom Africa) body butter, those dry patches on my back cleared up in just a few days and I could sleep on my back without any problems. No other body lotions helped, only that body butter.
There are many underrated products from The Body Shop that a lot of people often overlook because they think that The Body Shop's all about body butters. It's true that the brand has become very popular because of their body butters but there are plenty of products that work very well too.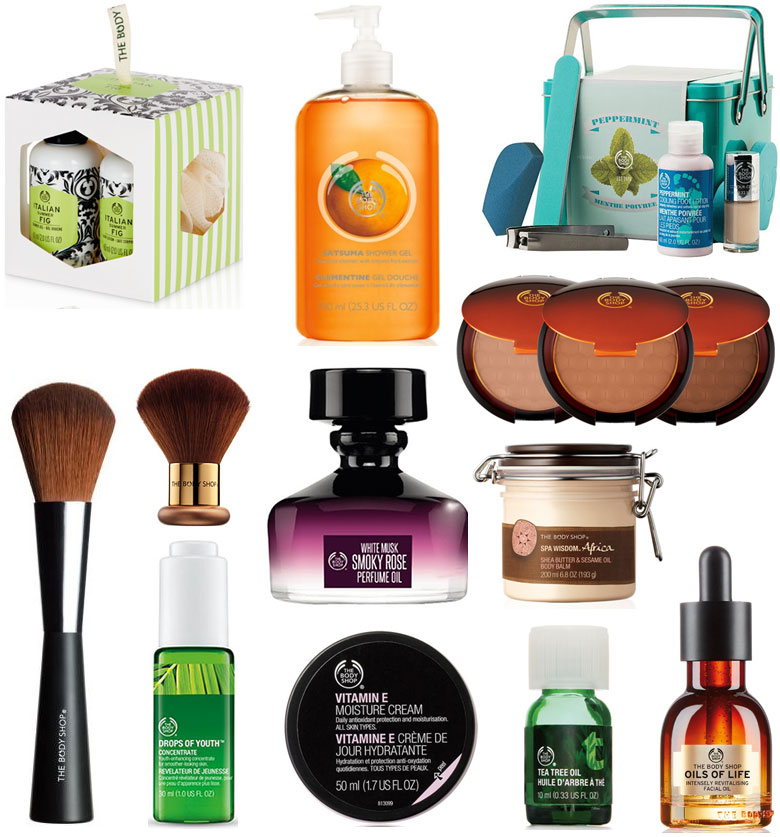 Recommended products:
Makeup brushes, especially the face brush (The Body Shop is not well known for their makeup brushes, which is a pity, because they're really good).
Body butters. They're rich, greasy and they work fantastically on dry skin.
Shower gels. I adore their shower gels, especially from the Satsuma range.
The Honey Bronze Bronzing Powder. I must admit that I've not used this because I don't typically use bronzers but this product is highly, highly recommended by many people who do, which is why I thought it would be worth mentioning.
Gift packs. The Body Shop does amazing gift packs especially during Christmas. They're great value for money. Mum's been buying gift packs from The Body Shop as gifts for the past 15 years!
Fragrances. The Body Shop may not do fragrances that as fancy pants as the ones you see in departmental stores but they're still pretty unique and affordable. They're what I call "great Impulse alternatives for adults" because they're not very expensive but they smell more grown up than Impulse. 😛
Skincare, particularly their Vitamin E, Tea Tree, Drops of Youth and Oils of Life range. I grew up with the Tea Tree range (great for my pimple-ridden teenage skin), their Vitamin E moisturiser is good and so are the serum and face oils from the other two ranges.
Conclusion
Despite the unfortunate backlash, I'm still an avid supporter of the brand, what they do and what they stand for. The Body Shop will always hold a special place in my heart.
Are you a fan of The Body Shop too? If you are, what's your favourite products from the brand?