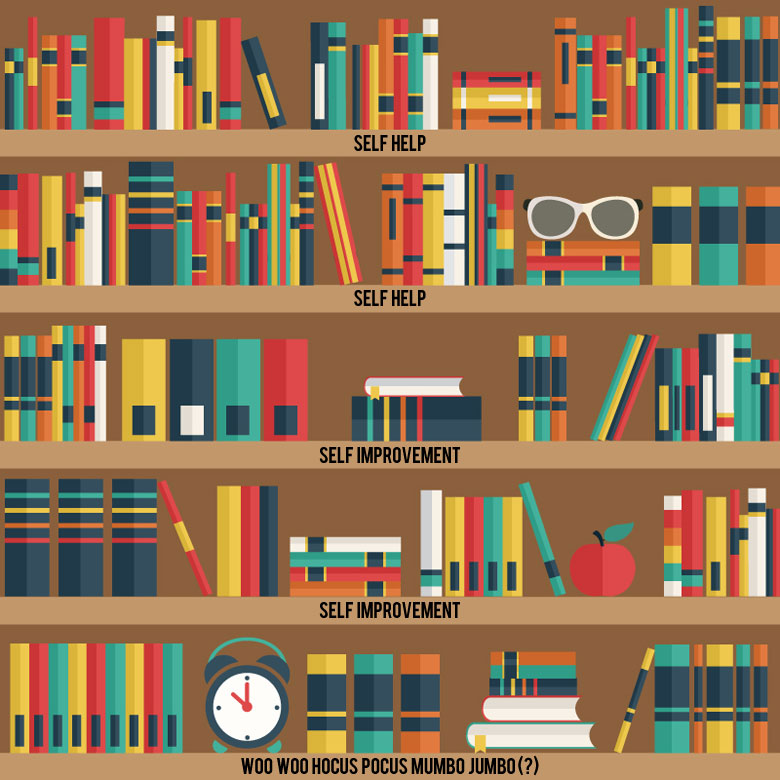 Okay, it's confession time. I've mocked self help and self improvement books for years. In fact, I remember the times I'd gone to the bookstore with an old boyfriend many years ago and whenever he picked up a self-help book, I'd say "Really? You believe the bullshit the author spews? How can you even learn from a self-help book? They're woo woo nonsense!".
Ahh young and cynical Tine at 18. 😛
See, the thing is, back then, the only sort of books that come close to self-help I'd even contemplate reading are the Chicken Soup for the Soul books. Even then, I wasn't a big fan of those books. I'd check the Chicken Soup books at the library out and if only you'd seen the number of times I rolled my eyes as I read them, you could smack the back of my head and my eyes wouldn't roll back out. Mind you, in hindsight, those books were good. I was just too contemptuous to think otherwise.
I didn't read any self-help or self-improvement books till I moved to Australia. When I bought my first Kindle, I downloaded as many free e-books as I could find. Some of them included self-help books.
And you know what? They really weren't bad at all. In fact, I began to enjoy reading them. I downloaded more self-improvement books and even bought a few. I particularly relish the ones on mindfulness, productivity and entrepreneurship and find that they help me in my personal growth.
I'm still very selective of the self-help books I'd read but I don't mock them anymore because a lot of them do work. It's my regret to make fun of them before. Even though I'm still cynical on certain topics, I don't think they're rubbish because while they don't appeal to me, I can see how they've transformed other people's lives.
Oh if only 18 year old me could see me now. She'd tell me "you've changed, you self-help reading git". And I most definitely have, oh young and foolish Tine. 🙂
What about you? Do you read self-help books? Do they work for you? If you do, what are some of your favourite titles? I'd love to check them out!