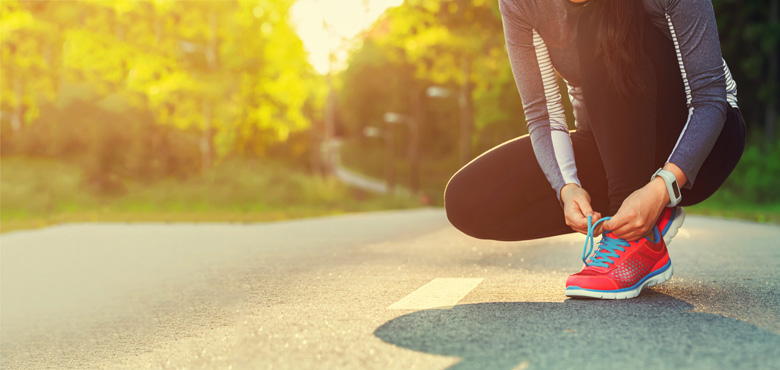 This happens to many runners and people who exercise regularly. Goodness knows I've hit the plateau many times after I did that first 5K race last year. Sure, it was fun when I first started out. The C25K training kept me going because I had a goal to reach. I needed to be able to run 5K comfortably and so I trained hard for it. I'm not naturally athletic so it took me longer than usual but I got there in the end. I did cross-training in between runs. Oh bloody hell, I was on fire!
Then came the post-run high. I did the 5K! I was on top of the world! I met my goal and I couldn't be happier. And so, I set another goal and that's to run a 10K this year. Again, I was on fire.
And then I hit the slump.
My muscles weren't just screaming with fatigue. The problem was, I was bored.
As the distance to run now grew longer, the more bored I became. The longer I had to run, the antsier I became. Seriously, how do people train for marathons? It's so boring! Even the usual HIIT (High Intensity Interval Training) workouts were getting repetitive and boring. It soon became a bit of a yawn fest for me and I slowly dropped the frequency of running. I had more "rest days" than necessary.
Sound familiar? You're not alone if you're experiencing this too. After a while, I decided that things aren't going to get better if I don't make any changes to my exercise and running routine so I switched things up here and there. And it worked!
Change run routes
This was one of the main issues I had with running boredom. I was getting really tired of my usual running route and I reduced my running frequency because of it. When I added new running routes, things got interesting again. I had new sights to see and that made a big difference. At the moment, the new route is still working for me but it won't be long before I get tired of it too and have to look for a new one. If you're a fan of running outdoors and not on a treadmill, try changing your running routes. Whatever route you choose, make sure it's safe. I'd rather run with many people around annoying the bejeezus out of me when they hog the lane than run in a park that's quiet and deserted.
Run with a friend or a group
Personally, I don't like running with anyone. I'm very quiet when I run and am not the sort who'd run side by side with someone else. Having said that, I do enjoy the company after the run so what a few friends and I had done was to meet at a designated area, run at our own pace, meet back at our starting point at a specific time and head out for coffee after our run. Every weekend, I go running with Tim as well. He runs at his own pace and I run at my own and after we're done, we'd meet at our car and head off for breakfast together. This makes running fun and I look forward to it every weekend.
Listen to something different
This was recommended to me by a friend. I need to listen to something when I run and for all of my previous runs, I've been listening to the same playlist. While it was motivating in the beginning and it got me through my first 5K run, I don't enjoy it anymore because it was always playing the same songs. My Spotify app is buggy too; it would automatically shut down after every few songs and it drove me bonkers when I had to stop, take my phone out, turn the app on again and then continue. When I complained about this to a friend, she recommended that I listen to podcasts instead, specifically, running podcasts. I gave it a go and it worked. The podcasts motivated me to keep running. I don't just listen to running podcasts when I run. I love listening to motivational podcasts too. The Runner Girls Podcast and The Chalene Show are some of my favourites.
If you run or brisk-walk on a treadmill, podcasts and audiobooks are much better than music in my opinion because they keep you going. Give them a go! I don't like watching TV or any sort of video when I'm running on a treadmill because it gives me motion sickness. Audiobooks and podcast work much better.
Switch up your workouts, try something new
My favourite HIIT workouts are Shaun T's Insanity Max 30 and I do them 2-3 times a week. Even so, after a while, the workouts get repetitive and soon, I was craving for something different to do. Mind you, even though the workouts were repetitive, they really kicked my bum hard so if you're thinking that I find them easy to do, oh hell no. I still have to do a lot of the modified versions! Still, it was nice to switch to something different every now and then. I started doing Shaun T's End of Exercise dance workouts and they were so much fun to do. I followed some of the workout videos on the Popsugar ACTIVE app. When I switched up the workouts, it made exercising fun again. I'm going to try the very popular Zombies, Run app next. I heard it's a lot of fun!
It's very natural to hit that running/workout slump, so don't beat yourself up about it if you're bored but still feel guilty for not exercising. Give some of these suggestions a go. Change up your routine, change up the place to workout and change what you're listening too. You'll find yourself enjoying running and/or working out again very soon!
Best of luck!
What do you do when you hit the running/workout slump? What do you do to get out of that funk?