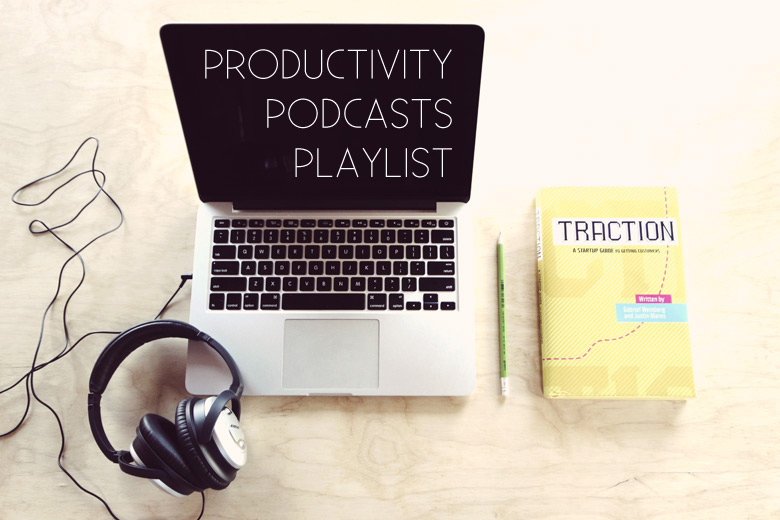 I'm a big fan of podcasts. They have not only replaced my commuting music; they've also what I only listen to when running, cooking and even before bed. They're cheaper than audiobooks (well, they're free so I can't complain 😛 ) and are quicker to consume. It's passive content consumption when I'm doing something else and I learned a lot from the really good ones. I've shared some of my favourite podcasts with you before but I thought today, I'd zero in on my favourite podcasts of a particular topic, and that's productivity.
I'm what you'd call a productivity junkie. I have planners, to-do lists, calendars, productivity apps and books up the wazoo and I love it. I enjoy learning about tips and tricks that can make my days more productive while still leaving me time to nurture my soul. They've also helped me tremendously in my blogging. Productivity junkies and a lot of entrepreneurs have what they'd call a "morning routine" and I'll share mine with you in a future blog post.
For now, let's get on with my favourite productivity podcasts!

I found it amusing that while the name of this show is called The Productivity Show, it's by a website called Asian Efficiency that's hosted by a Caucasian. 😛 Initially I thought the podcast was taking the mickey out of Asian folks who are stereotypically more hardworking and/or efficient at work due to the name but thankfully I was wrong. If you're looking for the very meaty stuff of productivity, this podcast is for you (which is also why I love it). I enjoyed listening to interviews with people on productivity hacks and generally how to make life more efficient. Oh, and they talk about managing your email inbox A LOT.

This podcast is hosted by Erik Fisher and it's also another interview-type of podcast featuring secrets from productive people who show you how to complete good work and balance your life. It's a very content-heavy podcast; not something I'd listen to while running but more when I'm actually working. Each episode is typically 50 minutes long but even so, they're often interesting to listen to.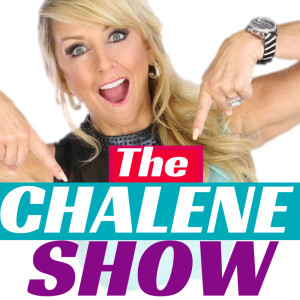 Chalene Johnson is very popular in the fitness informercials world. Tim does her popular PiYo workouts and I had no idea she was a business entrepreneur until I discovered her podcasts because I've always known her as a fitness guru. Chalene exudes a lot of energy in her podcast, which is why I enjoy running whilst listening to The Chalene Show. She talks about productivity and life hacks in this podcast. She has another podcast called Build Your Tribe that's more of a business entrepreneurial podcast so if that's not really your thing, then The Chalene Show is the one to go for.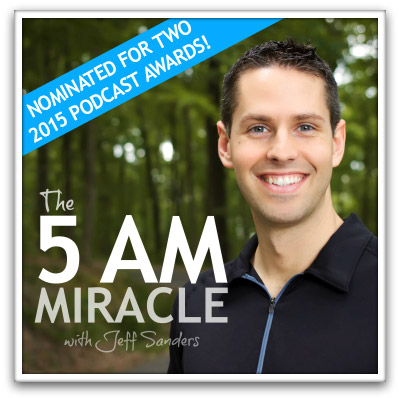 When I first heard of the 5AM Miracle podcast, I thought it was run by Hal Elrod, who's the bestselling author of The Miracle Morning but it was by someone else called Jeff Sanders. It's still a really good podcast to listen to because Jeff interviews very interesting people who aren't necessarily just the big-wigs of the Internet world (although he has interviewed Deepak Chopra, David Allen and more). There are many good episodes but there were two that I particularly enjoyed: the one where he interviewed a professional personal trainer (longest podcast episode I've ever listened to at 2 hours but it was so good) and the one where he interviewed this particular author who had a Navy Seal live with him for 31 days and how that changed his life. Even though his podcasts are mainly on interviews with people, they still touch on productivity and morning routines.

This is a productivity podcast for by busy women on busy women for busy women. Hosted by Laura McClellan, she interviews different women in various industries on ways to create a more productive life for working women, especially those with family. While the interviews are interesting, I must say that I don't really enjoy her solo episodes because she does tend to ramble on quite a bit with a rather monotonous voice. Her interviews, on the other hand, are good. The guests on her show range from entrepreneurs, marketing coaches to lawyers, novelists and much more.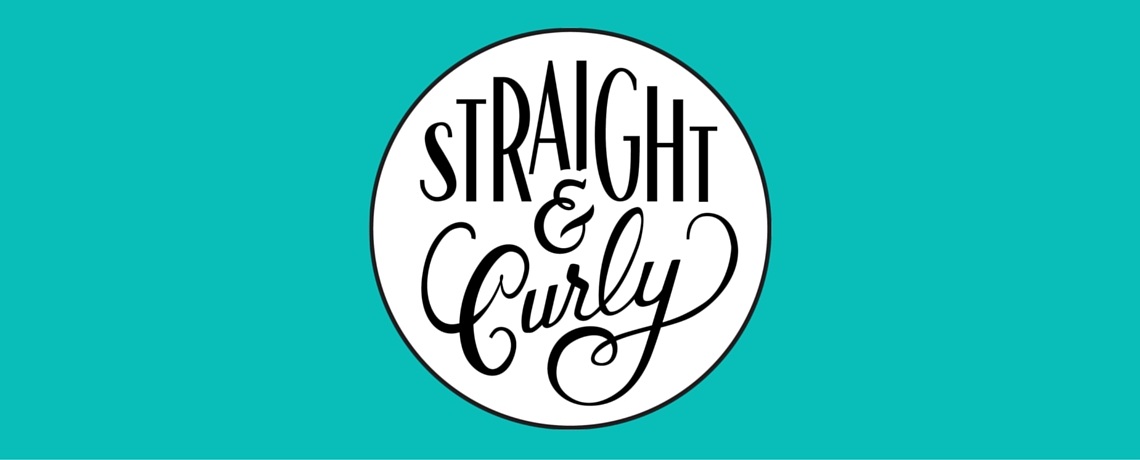 I've left the best for last and it's Straight and Curly. It may not be as meaty in content as the rest of the bigger podcasters I mentioned above but this one particularly has a special place in my heart because it's Aussie and it's co-hosted by one of my favourite bloggers Carly @ Smaggle. She co-hosts Straight and Curly with Kelly Exeter who blogs at A Life Less Frantic. Their podcast is about productivity, experimenting with popular life hacks and telling you if they work. In one particular episode, they talked about how popular gratitude journals are but how they did not work for one of them. I thought it was interesting because gratitude journals are all the rage now but they're something I can't get into either. By the way, it's called Straight and Curly because Carly has curly hair and Kelly has very straight hair. Nothing to do with productivity at all. Hah!
I stumbled upon a few more productivity podcasts during the lead-up to this blog post but as I'm only about a couple of episodes in with them, I'm not ready to say if I really like them or think they're meh just yet. When I do, I'll do a part two of the productivity podcast playlist.
Do you enjoy listening to podcasts too? What are your favourite podcasts? Are there any good productivity ones that I haven't mentioned here that you like?
Bloggie Wednesdays
is a series of articles just on blogging. They contain tips, how-tos, discussions about anything and everything you need to know about blogging and how we can be better bloggers. If you have any suggestions, tips and tricks about blogging you would like to share with us, or if you have any questions you would like me to address, please let us know in the comments.