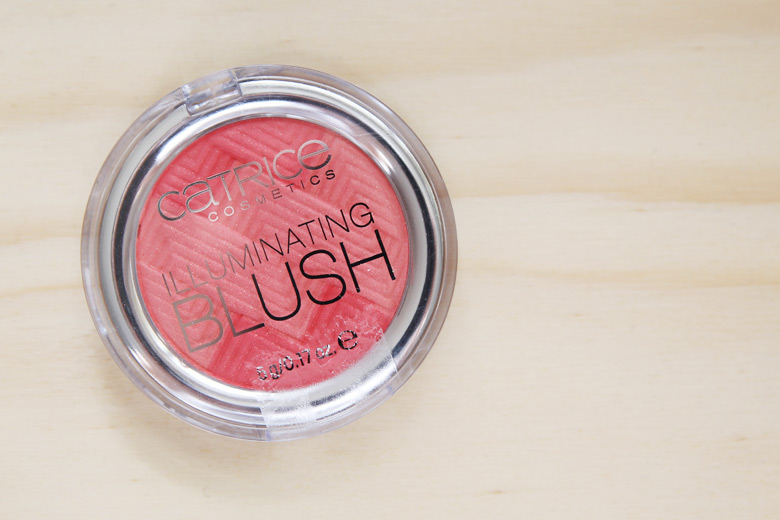 Do excuse the lame title for this product review. Obviously my head was in the song. 😛
I've never actually heard of Catrice Cosmetics until about a month ago when I was back in Malaysia visiting family and friends. I was doing my usual perusal of Watsons phamarcies and that was when I stumbled upon the brand on one of the shelves. After a bit of Googling, it turns out that Catrice Cosmetics is actually a German brand and is wildly popular in Europe along with the likes of KIKO and Essence. As for Catrice makeup in Malaysia, they come in a variety of styles with very affordable price tags.
At that time, I didn't know what to get and knowing me, the safest bet would be to try out their blushes. I decided to get the brightest blush I could find and the Illuminating Blush's design caught my eye. The Coral Me Maybe swatched pretty sheer but as I was in a hurry, I figured I'd just pop it in my shopping basket and give it a real go when I'm back home in Melbourne.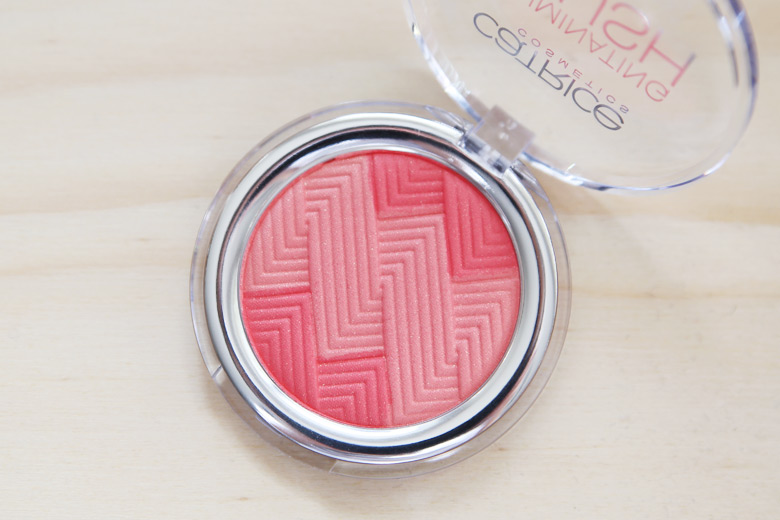 Just before I gave this a proper go, Paris B reviewed several of their Matt Eyeshadows and found them very impressive. It was good news for me because it increased my expectations for the blush. Unfortunately, when I finally tried this out on my skin, I wasn't all that impressed.
If you've been a long-time reader (thank you!), you'll know that I like my blushes eye-poppingly bright. Or at least, they have to be richly pigmented and don't require many layers for the colour to show. This blush belongs to the latter category.
I cannot fault the quality of the pressed powder. It's buttery soft and smooth, and not at all gritty like a lot of cheapie blushes are. If I rubbed my finger firmly against the pressed powder, I'll get pretty good colour payback. However, this does not translate well on the skin when I use a blush brush.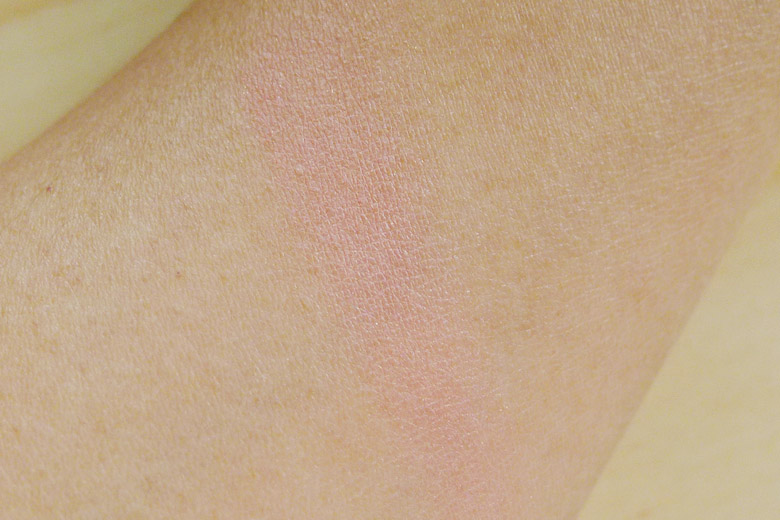 This is not to say that it's an awful blush, just that it takes a lot more layers for the colour to show. It's a sheer blush and if sheer blushes are your forte, then by all means give this a go because the colour and quality are beautiful. Coral Me Maybe is a peachy pink blush that looks lovely on the skin, even though I have to apply more layers than I normally would for the colour to appear on my cheeks.
In terms of the design of the blush, well, that clearly won me over. I'm a sucker for beautifully-embossed pressed powders and this interlaced chevron design is very pretty in my books. 🙂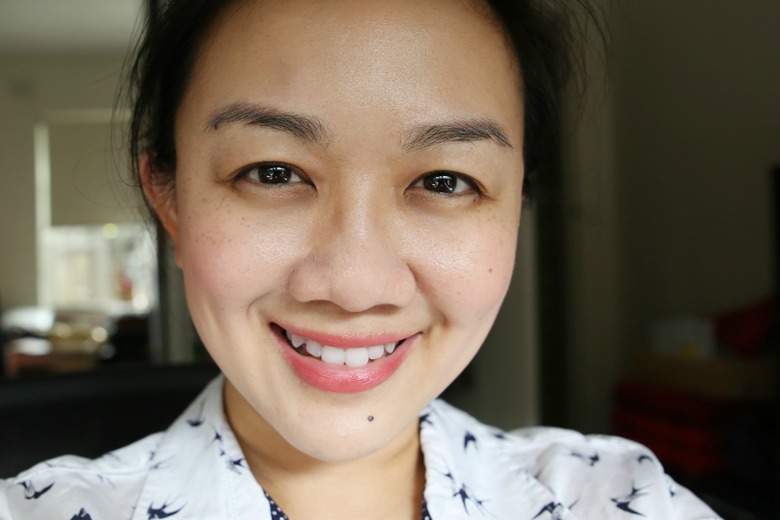 Ahem, do also forgive the brows. They're in dire need of good threading. *gulp*
If you like blushes with good instant colour payoff, this blush is not for you. If you like them sheer, then check it out because it's priced very reasonably. Unfortunately, I can't remember the exact price I got this for but I'm sure it's under AU$10. At the time of writing, Catrice Cosmetics is not available in Australia but it is available in Malaysia. For my American friends, Catrice Cosmetics is available at Ulta (this blush is priced at US$5.99).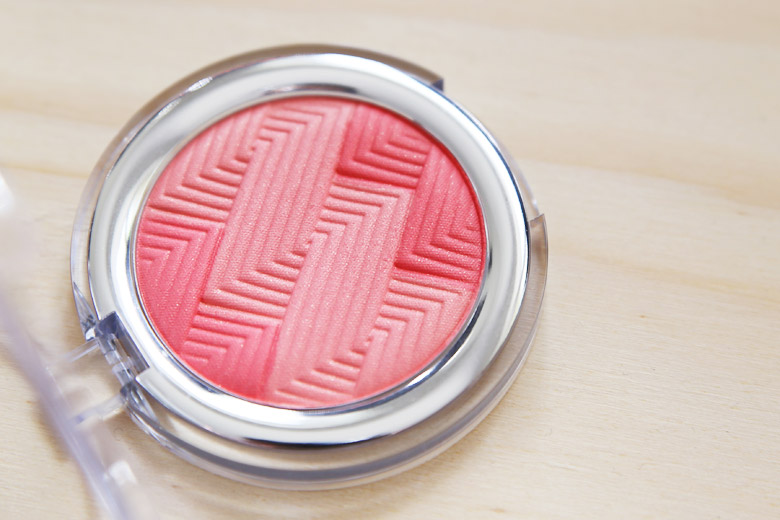 Even though I wasn't too impressed with the blush, I for one cannot wait to check out the eyeshadows Paris B raved about. They've gone into my shopping list for my next trip to Malaysia, whenever that may be. 🙂
What I like about it: Beautiful design, lovely colour, good quality powder. Very reasonable price.
What I do not like about it: Too sheer for my liking, needs a good number of layers for the colour to show on the cheeks. Catrice Cosmetics is not available in Australia. Boo!
Have you tried this or anything by Catrice Cosmetics? If you have, what's your favourite item from the brand?