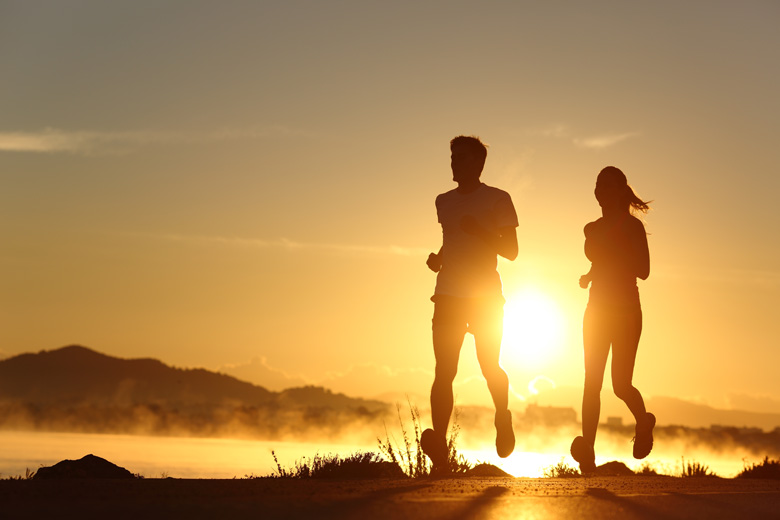 While I love holidays, I don't enjoy the process of getting back to exercising when I'm home, especially running. I love getting back to my daily routine but when it comes to running, it's difficult. It's baffling because when I'm in Malaysia visiting family and friends, I'd either be running on the treadmill at my in-laws' home or going for a run at the Botanical Gardens in Penang when I visit my folks. I try my best not to skip out on my runs and workouts and so far, I'd been pretty consistent with my exercises even when it was very warm to want to leave the air-conditioned room.
But for the life of me, I can't figure out why it's so hard for me to get back to running without feeling like I want to die when I'm back home in Melbourne. For all intents and purposes, it should be easier because 1) I'm familiar with the routes and 2) the weather is usually far more comfortable to run in compared to the hot and humid temperatures in Malaysia. For some reason, I found it very difficult to get back on the horse and my runs deteriorated. With the decrease of quality runs, my frustration grew and many times, I really wanted to give up.
That's when my running buddies came to my rescue. They gave me the encouragement I needed and cheered me on with each run, no matter how slow and short it was. Mind you, they run longer distances than I do and much quicker too; yet they still encouraged me. With each logged run on the MapMyRun app, they'd message me with a yay I did it!
It might seem like lip service to some but for me, I really welcomed it for I needed it. Slowly but surely, my runs started to improve once again and now it's back to normal.
If you're a beginner runner or just starting out on your workouts, it's vital to have an exercise buddy who can cheer you on and whom you can cheer on too. Regardless of how seasoned someone is in running or workouts, a word of encouragement is always welcomed and very often, unbeknownst to you, needed. They can also give you the kick up the backside you need to get off your bum and start moving. It feels really good to know that you're not alone in this. Exercising alone is boring enough, especially if you exercise at home. You don't have to exercise together if it's not feasible.
I do my HIIT workouts and yoga alone. I don't run side by side my running buddies mainly because I'm too slow for them. But just the thought that they're running the same route as I am at the same time and we meet for coffee after our run is more than enough for me. I can share any milestones and achievements I hit with them knowing that they know I'm not just showing off and that they'll still be very happy for me. And I them when it's their turn.
I can't recommend an exercise buddy enough. You're not just holding each other accountable.
You're also lifting each other up. 🙂
Do you have an exercise buddy too? If you do, how do you help each other in your journey to better health and fitness?
PS: This post is dedicated to Tim, LeGeeque and Norlin. Thanks for being such awesome running buddies. x