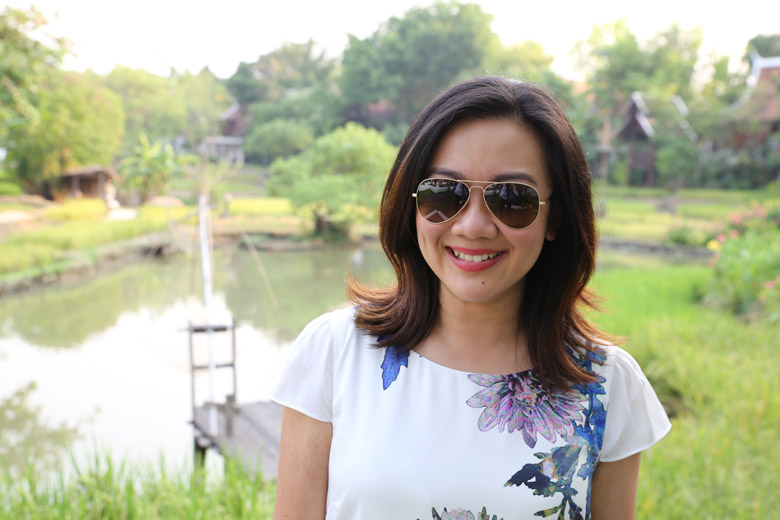 Hello hello my beautiful chickadees!
It's been a while, hasn't it? Over a month, to be precise. Gosh, I've never been that long away from BA before and to be honest, while it was a scary thought at first, I'm glad I took the time before I properly came back. And when it was time to come back, it was tough because blogging had become a sort of daily habit of mine over the past many years. When a habit is broken for more than 2 weeks, it's hard to get back on the horse. It's true; even the experts said so! 😛
Many of you emailed me to ask me how I was during the break and that I've been missed. I can't tell you how much that really touches my heart that even when I was away, so many of you cared about me. From the bottom of my heart, thank you.
So, what have I been up to the past 6 weeks?
So here's what I've been up to
In a nutshell,
I was in Malaysia for almost 3 weeks. It was lovely spending time with my family and close friends.
Saw my beautiful nephew E for the first time, fell utterly in love and made me even cluckier than I already am.
Suffered the terrible heat in Malaysia. It was unusually hot and dry in Malaysia during that time. It was exactly like Melbourne in summer with temperatures almost reaching 40C.
Went to Chiang Mai to celebrate my cousin's wedding. It was the most lavish wedding I've ever been to at the incredibly stunning Dhara Dhevi (check out the link; the place is simply amazing!). Imagine getting married in a place similar to the Angkor Wat!
Chiang Mai turned out to be hotter than Malaysia. It was 40C on the day of the wedding. The entire wedding was held outdoors with no air-conditioning. Let's just say many a guest were sweating buckets (Tim looked like he was drenched in sweat wearing his long-sleeved shirt and tie). Still, I'm glad it was done outdoors because everthing was so beautifully done.
Went to a traditional Chinese medicine hospital and got treated for "yin deficiency" (apparently, that's one of the causes for my infertility issues). Before you roll your eyes – trust me, mine rolled so hard, you'd had to smack the back of my head for my eyes to pop back out – it wasn't my idea. I even brought back 28 packets of traditional Chinese medicine (or as I'd like to call it, tar soup, because it looks like tar) to Melbourne. But I guess, when one's desperate, one's willing to try anything.
Looks like an eventful break, huh? It was certainly a well-needed one nonetheless.
Why such a long break?
Prior to the break, I fell out of love with blogging. When it became a full-time gig, I turned it into a business. While it was fun at first, it ended up becoming a chore and something I stopped enjoying. Even close friends could see the change in my blog posts and how I was just blogging for the sake of "filling 'er up". I knew something has got to change before I stop blogging altogether, which is something I ultimately don't want to do.
I thought a lot about the direction of the blog during the past 6 weeks and how I wanted it to go. When I started BA, it was meant to cater towards Asian beauty because at that time, there weren't many blogs that catered towards Asian women or wrote about Asian cosmetics. While there are significantly more Asian beauty blogs now, I must admit that I miss writing for that market. Somewhere along the line, what with working with Australian PRs, BA became a blog reviewing products that were sent for editorial consideration. While I'm very grateful for the opportunities I've been given all these years and have discovered many great products because of this, I miss writing about my own discoveries, especially the ones that can't be found in Australia. For years, I've stuck to writing mostly about products that are easily available in Australia. I refrained from reviewing many products that aren't available in Australia because my audience were mostly Australians and really, what's the point of reviewing something that you can't even get in Australia?
Thanks to online shopping, we now have global access to products that aren't physically available in Australia. I'd love to go back to writing about Asian cosmetics and discovering new products and technologies that I've been so ignorant towards. Korean cosmetics have been around for years, yet I've only discovered them last year. I even had readers jokingly tell me "how can you not know about K-beauty? And you call yourself an Asian beauty blogger!"
Ouch. But hey, it's true.
Ch-ch-ch-changes
Is BA going to be just about Asian beauty now? No, it's not. I'd still like to try out new Western beauty brands and products but I'd love to try new cosmetics that I haven't had the opportunity nor the desire to try out before. I'd also like to bring in more lifestyle elements to the blog.
The biggest and immediate change to BA would be the reduction of blog posts from 5 days a week to 3 days. The past few reader surveys I've done have told me that a majority of readers prefer 2-3 posts a week, and that 5-7 posts were just too much. I've even had people unsubscribing BA because there were too many updates! Let's give 3 posts a week a go, shall we? I want BA to be about quality, not simply quantity. With that, it also means that my favourite series, Bloggie Wednesday, will be now be once every 2 weeks instead of a weekly series. It makes sense if there's just going to be 3 posts a week.
BA will be celebrating its 9th year of blogging soon. It has grown and changed many times over those past years and rightly so, because I've grown and changed as a person. Even with these changes, I hope you'll stick with me and join me in this journey. Without you, there's no BA. Or at least, it'll just be me talking to myself and that's not very fun, is it? 😛
Upwards and onwards!