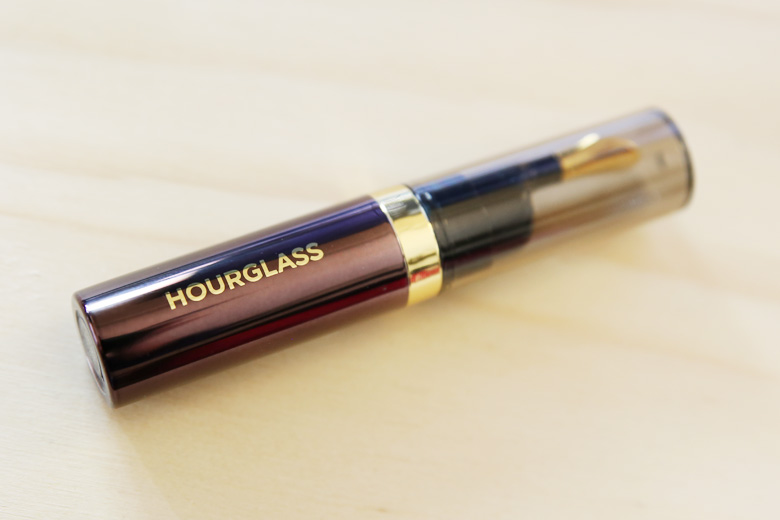 This isn't a new product from Hourglass. In fact, it's been around since 2013 but it wasn't till a few weeks ago that I finally gave it a go. I'm a bit of a cheapskate when it comes to lipbalms and try not to pay anything over $25 for a lipbalm. This definitely costs way more than that! 😛
It was at an Hourglass beauty event by Mecca that I decided to bite the bullet and grab the lip treatment oil. I had a girly day out with LeGeeque, who booked us in for the event, and we both ended up getting one each. After using it a couple of times, I was hooked. Big time. Why the heck didn't I get this sooner?
Oh. Right. The price. 😛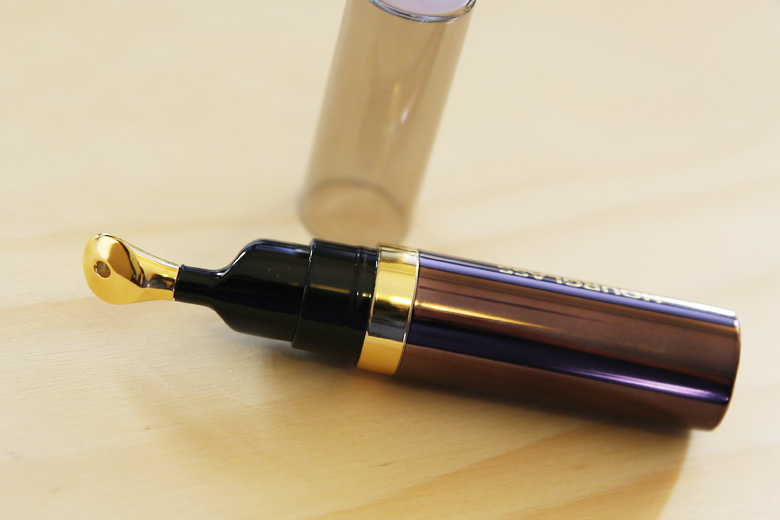 Anyway, before I start talking about money, here's what the lip treatment oil is about. This is essentially a lip balm. The fancy packaging has a 24-karat gold-plated tip and the product is dispensed via a pump applicator. It doesn't come out as an oil but more like a clear gel.
The gel glides on the lips smoothly like butter. I like applying this outside my lip line when I'm at home. This makes ordinarily creamy lipsticks look glossy and shiny even when this goes on my lips first before the lipstick. The best part of the lip treatment oil, in my opinion, is not so much the gel but the gold-plated tip. It feels wondrously cool on the lips upon the first glide of the lipbalm. As I glide the tip over my lips, my skin warms the tip up but I always look forward to that first zing of the cool metal each time I use it.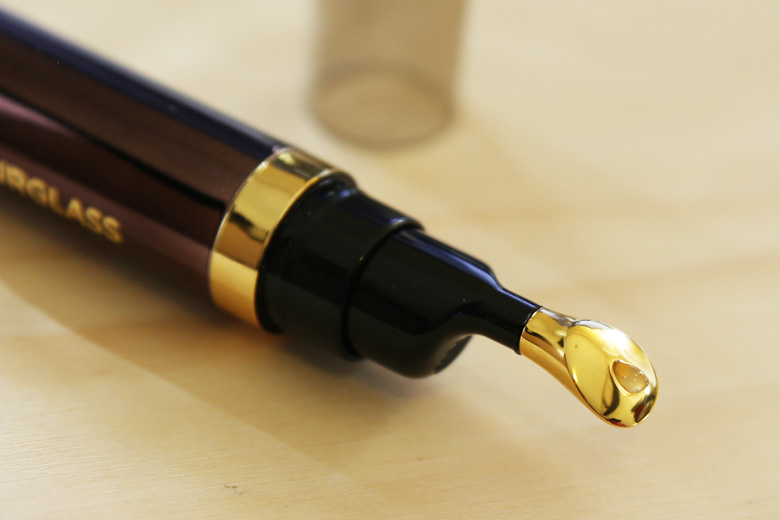 It smells lovely too. There's a hint of a lavender fragrance and as for the taste, I can't pinpoint what it tastes like exactly. If I have to venture a guess, I'd say it's similar to lavender too although there's a hint of a herbal yet subtle sort of taste. It's not offensive at all.
The only issue I have with the tip is that it will appear rather gunky after applying the gel on the lips. This problem is easily solved with a quick wipe on a clean tissue, leaving it pristine and shiny again for the next use.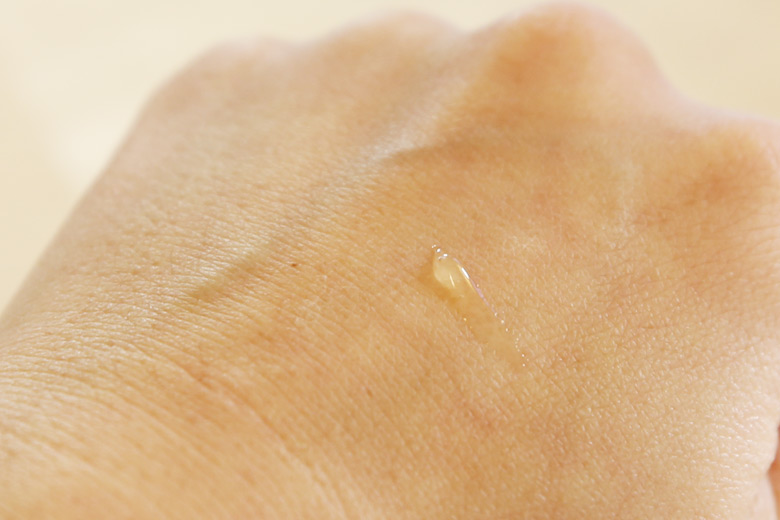 I've waxed lyrical about my favourite lip balm – Elizabeth Arden's 8 Hour Intensive Lip Balm – and this comes very close to knocking that lip balm off the Holy Grail pedestal. It's one of the most moisturising lip treatments I've used and I'd be sad when this finishes. I like using this before bed and I'd wake up with soft and smooth lips the next morning. It soothes dry and cracked lips too, which unfortunately, I'm also suffering from at the moment.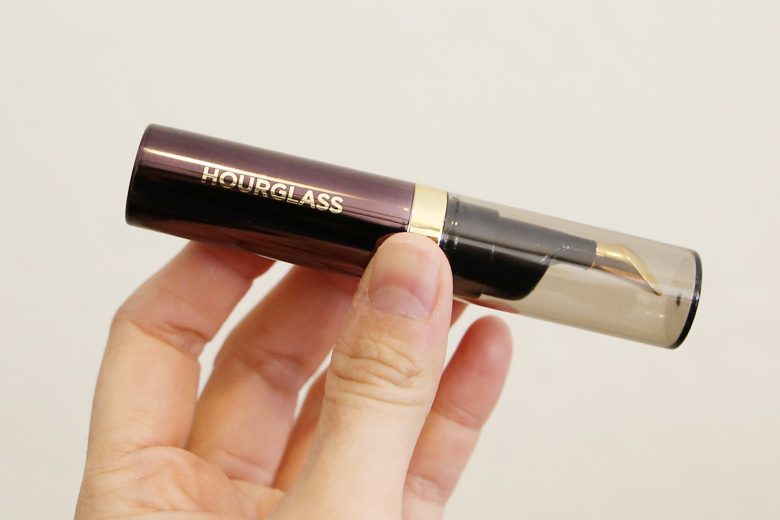 At AU$63.00 a pop, this is definitely in the splurge category and it's one I'd happily repurchase. I know, the price is absolutely ridiculous for a lipbalm. It wouldn't be called a splurge if it wasn't. 😉
What I like about it: Love the luxurious and cool feel of the 24-karat gold tip on my lips. It's moisturising and leaves the lips soft and smooth the next morning.
What I do not like about it: The price is a bit on the *cough and splutter* high side.
Have you tried this lip treatment oil by Hourglass? Have you splurged on a lipbalm before? If you have, what's the most expensive lipbalm you've ever purchased? Was it worth the $$$?