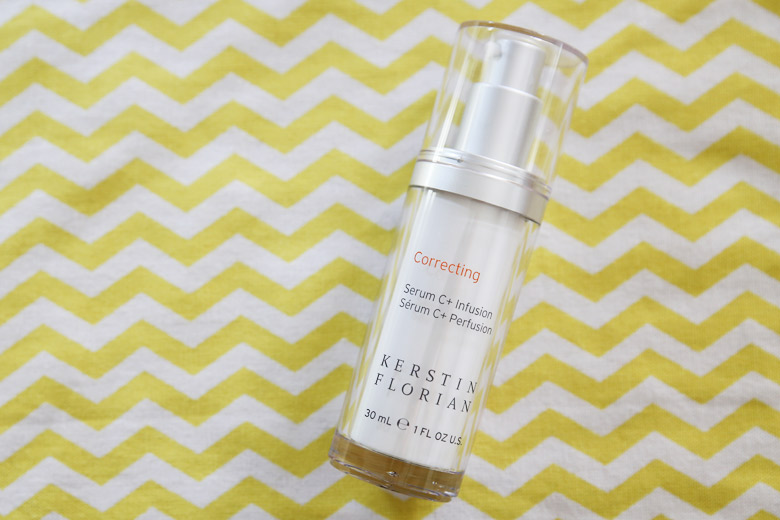 I adore skin-brightening products. Mind you, I said brightening and not whitening as there's a very distinct difference between the two. I'm not looking to lighten my skin colour (that's what you get with lightening products that may contain bleaching ingredients); I'm far more interested in bright and radiant skin, skin that isn't dull or peaky. I want glowy skin. And that's what brightening products, particularly Vitamin C skincare can do for you.
I've mentioned on the blog many times that I'm a big fan of citrus scents. It's a common practice that a lot of Vitamin C serums smell like oranges. This Kerstin Florian one does too. Paris B found one that doesn't smell of oranges and I'll be giving that Vitamin C serum a go next. But for now, I'd like to tell you about an awesome Vitamin C serum I discovered, and it's the Kerstin Florian Correcting Serum C+ Infusion.
Like many Vitamin C serums, this too smells of oranges. The scent wouldn't agree with everyone, particularly if you don't enjoy citrus scents but since I do, this is totally up my alley. 🙂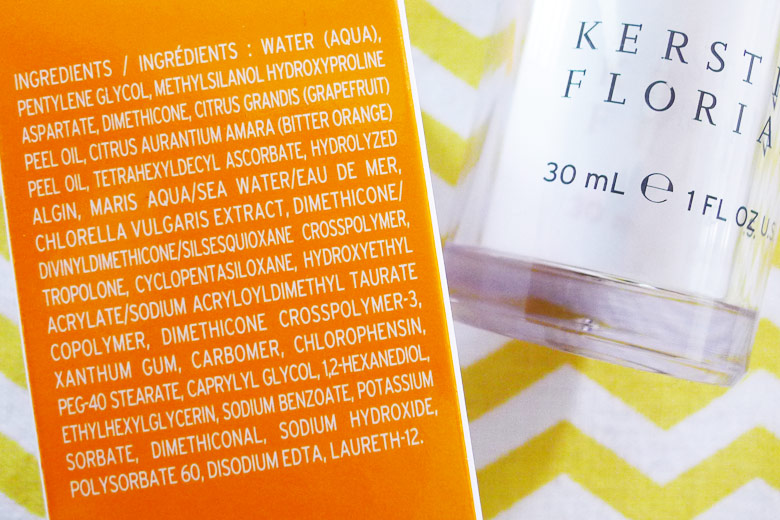 It's a very lightweight gel serum that spreads very easily on the skin and absorbs quickly. I use this after a hydrating serum like Paula's Choice's Resist Hyaluronic Acid Booster and it absorbs like a dream. My skin practically drinks it up!
The results aren't instantaneous but it didn't take long before I started noticing a difference to my skin. It's brighter, more radiant and it glows without looking like an oily wok. My hyperpigmentation appears slightly lightened (I have no intentions of getting rid of my freckles as I love them to bits) and the overall quality of my skin has improved.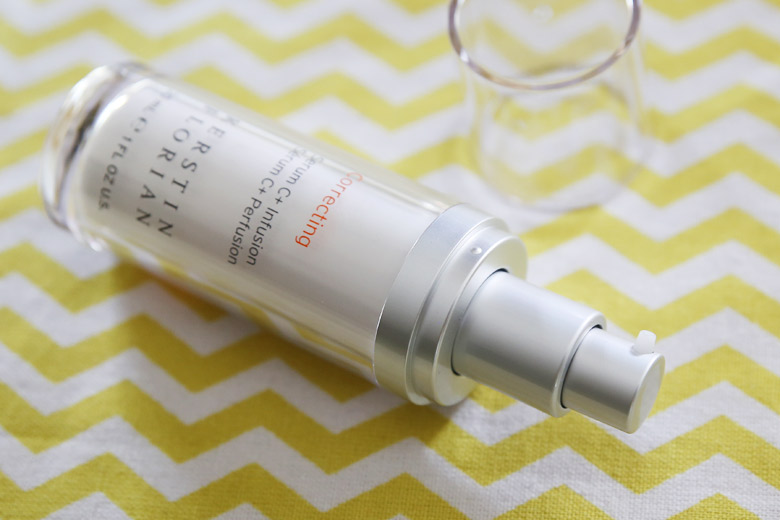 Kerstin Florian doesn't offer a specific percentage of Vitamin C that is included in this serum as it contains a complex of tetrahexyldecyl ascorbic acid which is not standard Vitamin C. It is a complex that is 50x stronger than Vitamin C and therefore cannot be measured by percentage against a regular concentration of Vitamin C.
There are mixed opinions on when to use Vitamin C serums. Many believe that Vitamin C is photosensitive and that skincare products that contain Vitamin C should only be used at night. In fact, studies have shown that Vitamin C actually works better when used during the day with a sunscreen as it increases the effectiveness of your sunscreens and boosts your skin's defence against UV exposure. I use this as my day serum and finish my skincare routine with a high SPF sunscreen. I've not experienced any form of skin photosensitivity with this serum when used during the day.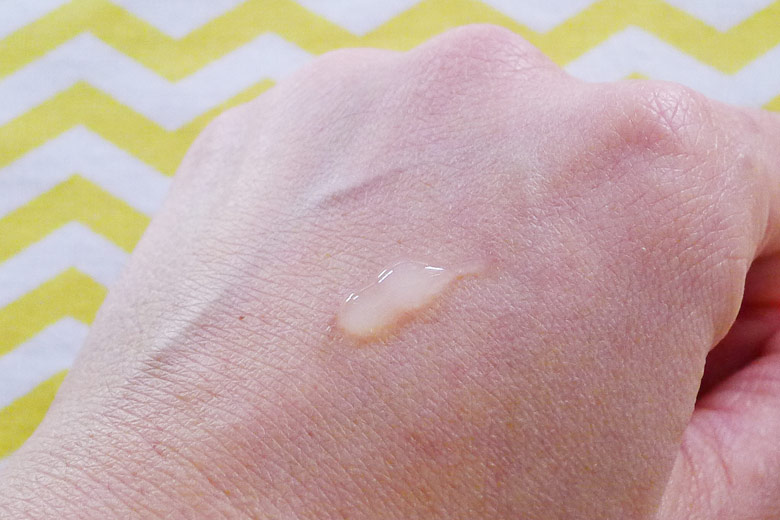 Kerstin Florian is an expensive brand to begin with, so I regret to tell you that this serum isn't cheap. However, I did get very good results with it, which is why this is yet another serum I'm happy to purchase with my own coin (just need to save a LOT of coins for this one). I'll be trying the Hylamide Booster Series C25 serum next and would love to see how it compares to this Kerstin Florian serum. Fingers crossed the Hylamide one works better because it's a lot cheaper too! 😛 But for now, I'm a happy camper with this delicious-smelling serum.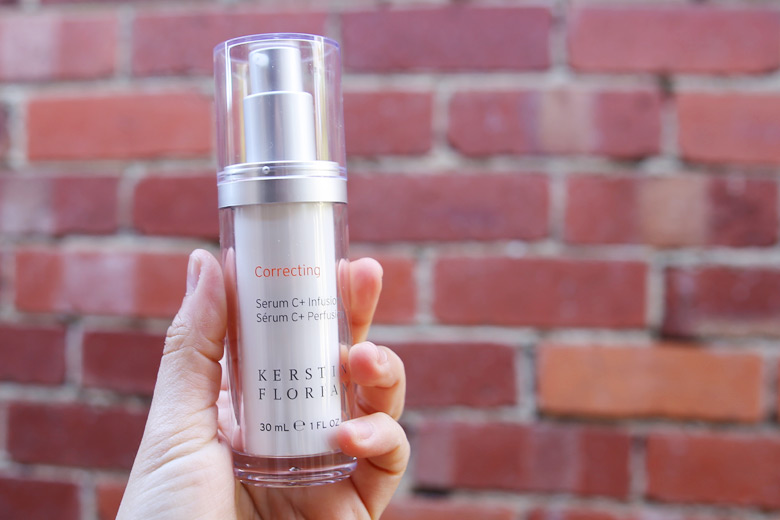 Kerstin Florian's Correcting Serum C+ Infusion retails at a whopping AU$169.00 for 30ml and is available on the Kerstin Florian website.
What I like about it: Ultra lightweight texture, smells deliciously of oranges in a bottle, gave me bright and radiant skin, my freckles appear lighter.
What I do not like about it: Pricey as heck.
Do you use Vitamin C serums too? If you do, which one's your favourite? If you don't, would you be game to give them a go?
This product was provided for editorial consideration. For more information, please read our
disclosure policy
.