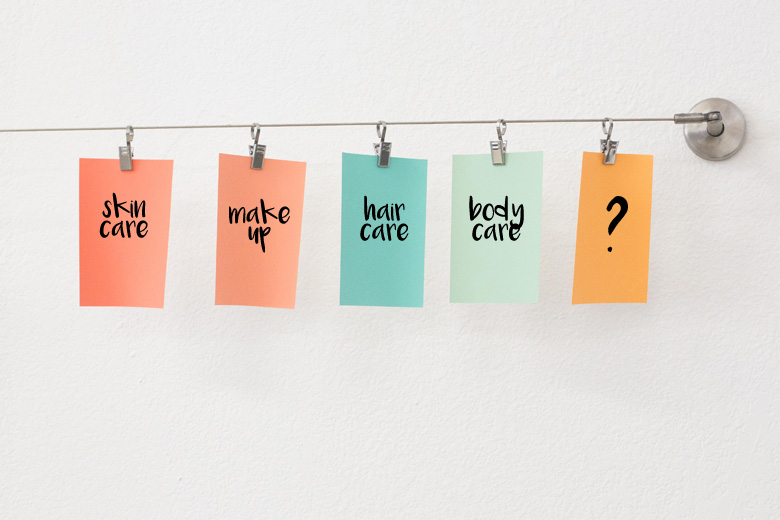 Not every beauty blogger is the same. We don't all blog about the same things (even though it seems as though we sometimes do) and more importantly, our product review process differ from one another. Some take longer to do a product trial and some don't require a long period of testing. Some has a long list of criteria to tick off the checkboxes and some have shorter ones. It's interesting to see how other beauty bloggers approach product testing and review because it's one of those things that few of us talk about. We may tell you what we think about a beauty product but we don't actually reveal our trial process.
So today I thought I'd share my product trial and review process with you. Like I said, it differs from one beauty blogger to another; your trial criteria may be different from mine. 🙂
Skincare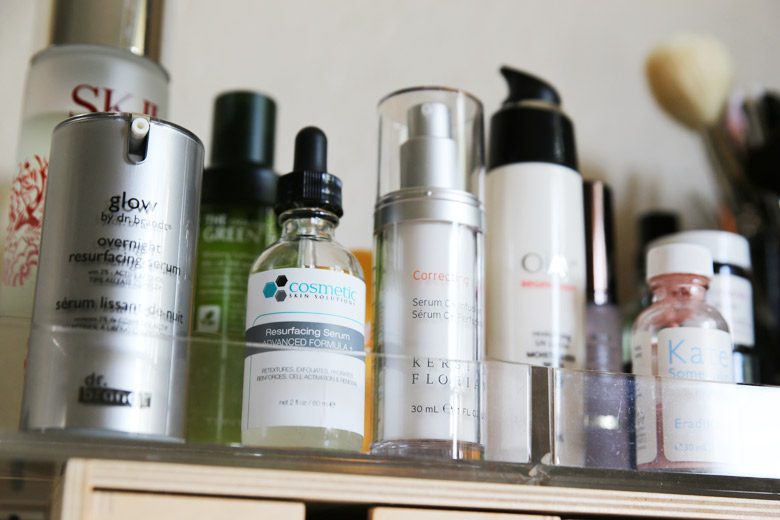 This takes the longest to trial before a review can be properly written. In the past, I've received PR requests on 1-week product reviews and I always turn those down regardless of how fancypants those products are. I was expected to trial a cleanser, serum and moisturiser in the space of just a week before I need to churn out reviews for them. The problem is, all I'd be able to do would be to share first impressions with you instead of what I really think of the products because skincare products, especially serums and moisturisers, take at least 6 weeks to properly test out. I can form an opinion on whether I like the "feel" of the product or not but that's something you can do when you swatch the product in store anyway.
The skin cell turnover rate for each person is different. This is the rate at which skin produces new cells. These new skin cells travel from the lowest layer of the epidermis (stratum basale) to the top layer where they then shed off to reveal "new" skin. As we age, our cell renewal factor slows down. Taking into account of my average skin cell turnover rate of 28-35 days, it would be more accurate for me to take longer to trial a skincare product compared to a younger beauty blogger in her twenties, whose average skin cell turnover rate would be 24-30 days. This means that as I age (*gulp*), if I were to keep blogging and reviewing beauty products, my average trial period of 6 weeks would most likely increase too.
Six to eight weeks is typically the recommended trial time for skincare products like serums and moisturisers. The latter doesn't normally need to take so long but I tend to take that amount of time just to make sure I give the product a fair go. During this time, my body would go through its usual monthly hormonal change and it would affect my skin, sometimes adversely. Taking the skincare trial over this period would also test the product on how it would continue to improve my skin or at least, not allow all hell to break loose.
My checklist goes something like this:
What's the packaging like? Does the product come in a jar/bottle/tube? Is it opaque or transparent? Does it feel luxurious or cheap to the touch? Can I bring it along with me when I travel or must I decant the product first?
What does the product feel like upon that very first swatch? Is it light/rich? Does it spread well on the skin or does it take longer to blend and absorb onto the skin?
What does the product feel like when it's applied on the face, neck and decolletage? Is it sticky? Is it greasy? Is it drying on the skin? Does it absorb quickly? Or does it just sit on the skin?
What does the skin feel like the next morning? Is it oily? Is it smooth or gritty? Are there any breakouts?
What does the skin feel like after a week?
What does the skin feel like after 4 weeks?
What does the skin feel like after 6-8 weeks?
Skincare products like cleansers, scrubs, masks – basically anything that requires removing after 30 seconds or 30 minutes – don't require a long time to review. In my case, a week or more of testing would suffice on this. Sunscreens are tested on a superficial level (e.g. does it feel good on the skin? Is it light/thick/oily? etc) because it's a product in the skincare regime that cannot actually show you visible results until many years later.
So if you read skincare reviews that took only a week to trial (particularly serums and moisturisers), please take those reviews with a pinch of salt. Or at least, understand that those reviews would be more of a first impression than an actual in-depth review. Even though there are skincare products that product almost instantaneous results, it would be prudent of the blogger to stretch the trial time to at least 6 weeks before he/she can form a proper conclusion of the product.
Makeup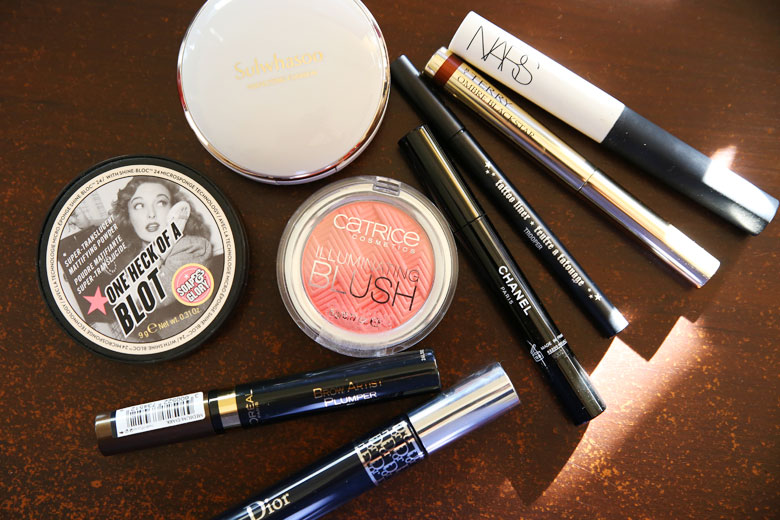 Ahh this is a fun category to review because makeup doesn't require a long testing process. Out of many makeup categories, I'd say that foundations would take the longest to trial and really, that just takes about 1-2 weeks at most. Makeup is reviewed purely on a superficial level. I don't expect any actual improvements on the skin other than the makeup making it appear better looking.
For me, I only have one criteria for any eyeshadows and eyeliners I trial: creasing. If the product creases or disappears even after I've applied eye primer, then to me, that eyeshadow/eyeliner is a dud. I have very oily eyelids and always require eye primer before applying any form of eye makeup. So if the eyeshadow/eyeliner doesn't budge after many hours, then it's a sure winner in my books.
Foundations are tested like moisturisers. Does my skin feel nice after I've applied the foundation? Does it glow? Or does it feel and look dry? What does it make my skin look like after an hour? Does it look even better (normally it should)? Or does it look patchy and dull? Does my skin look oily after several hours? Do I need to blot my T-zone with facial blotting paper more than once? Does it fade or rub off after several hours?
Blushes and lipsticks are the easiest to test and often only require a few uses to properly tell you whether they're good or not. So does setting powder.
All in all, makeup is far easier to trial and certainly more fun to review because the results can be seen instantaneously.
Bodycare and Haircare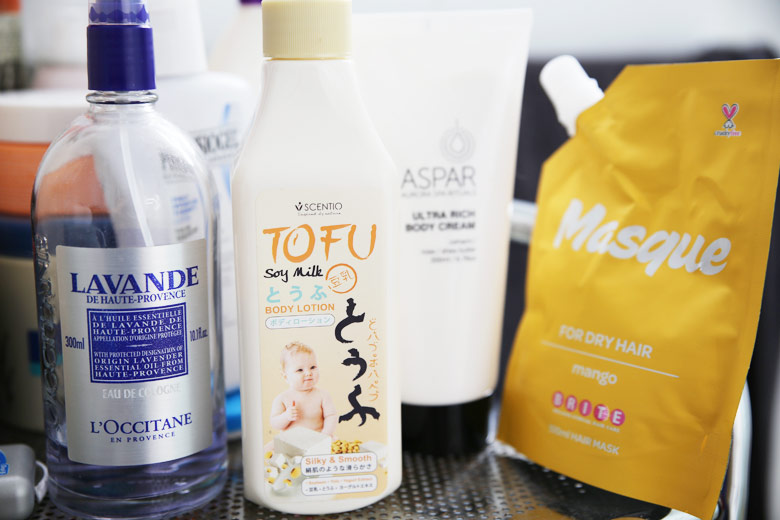 Anything that requires washing off after a few seconds really doesn't require a long testing time. So items like body wash, shampoo, conditioner, hair mask, etc take little time to test and review because again, these products are based more on a superficial level than what it would do long term. Does it make my skin/hair feel nice? Is it drying on my skin/hair? Does it smell good?
On the other hand, body lotions take longer to review. I typically take about 3-4 weeks to properly trial a body lotion before I review it on the blog. If the product gives me body pimples, then it's a no go for me.
Oh dear, this blog post is a long one, isn't it? 😛 But like many areas in my life, trialing beauty products also require a process and this is pretty much it. Skincare takes longer to trial, which is why it takes me a long time to review a particular skincare product, especially if it's a serum. With a backlog of skincare products to trial and review, it's no wonder that a brand new skincare release now would only be reviewed on my blog many months or even 1-2 years later.
But hey, better late than never, eh? 😛
What's your beauty product trialing process like? How long do you give each product to work before you form a conclusion on it?
Bloggie Wednesdays
is a series of articles just on blogging. They contain tips, how-tos, discussions about anything and everything you need to know about blogging and how we can be better bloggers. If you have any suggestions, tips and tricks about blogging you would like to share with us, or if you have any questions you would like me to address, please let us know in the comments.