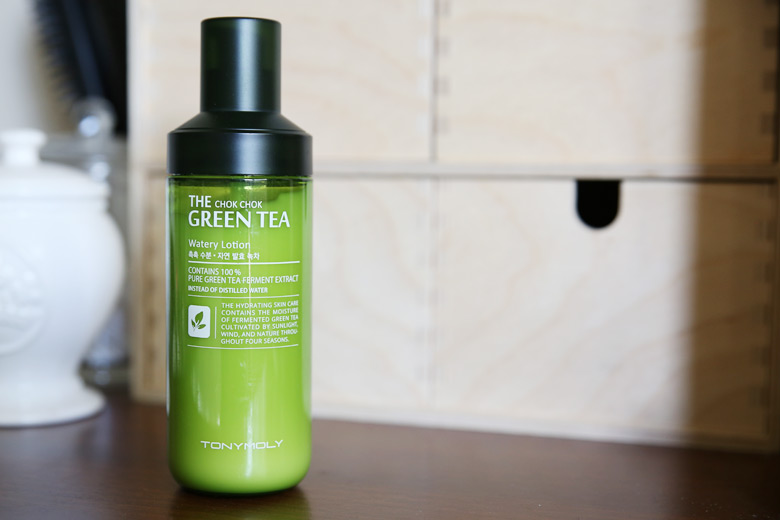 When I did a major shopping haul from the Korean store Beautynetkorea (aka f2plus1 on eBay), I purchased a heck lot more makeup than I did skincare. The skincare choices in that store was overwhelmingly large and I didn't know which ones were worth trying. The only skincare item I picked up was the Tony Moly The Chok Chok Green Tea Watery Lotion, simply because 1) it was a new product in store and 2) I like the word "chok chok". Yeah I'm funny that way. 😛
The thing is, I didn't actually check its reviews out prior to purchasing it so in my mind, I was expecting an essence or a toner. Given that it's called "watery lotion", and lotion in Korea and Japan is usually very runny or like water, that's what you'd expect too, right?
Yeah … no. 😛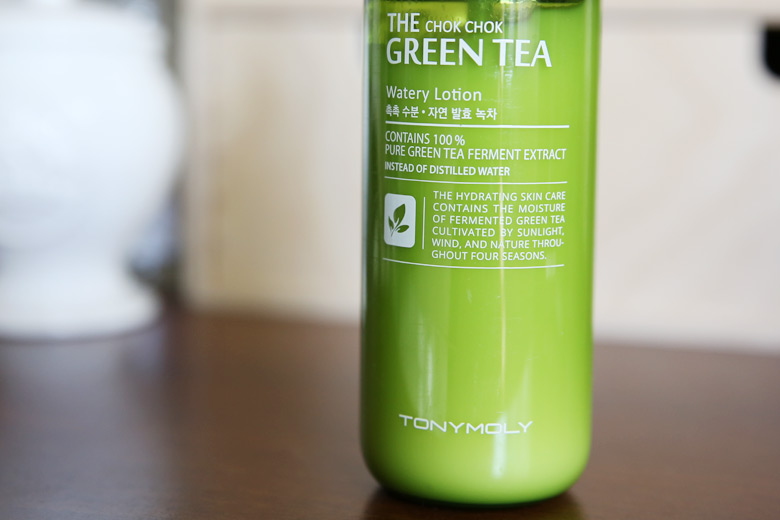 When this finally arrived, I thought it looked just like a bottle of green tea. Typical Korean-style of packaging, they don't skimp on the details, do they? 😉 I was going to use this when my bottle of SKII's Facial Treatment Essence finished but imagine my surprise when I dispensed this onto my palm, instead of a watery product, what came out was essentially a lotion. Not essence type of lotion but serum or even moisturiser type of lotion.
My idea of using it as an essence went right out the window, I tell ya. The "watery" in this case actually refers to "moisture". This is basically a moisture lotion, which is like a hydrating serum. This is meant to go on the skin after applying your essence.

This is a very lightweight lotion that spreads on very easily on the skin like a serum and it absorbs very quickly too. In the end, I used it like a hydrating serum that I'd apply prior to my more "active" serums. Even though this serum doesn't contain any hyaluronic acid, the amount of glycerin used is still high enough to serve as a good humectant for the skin.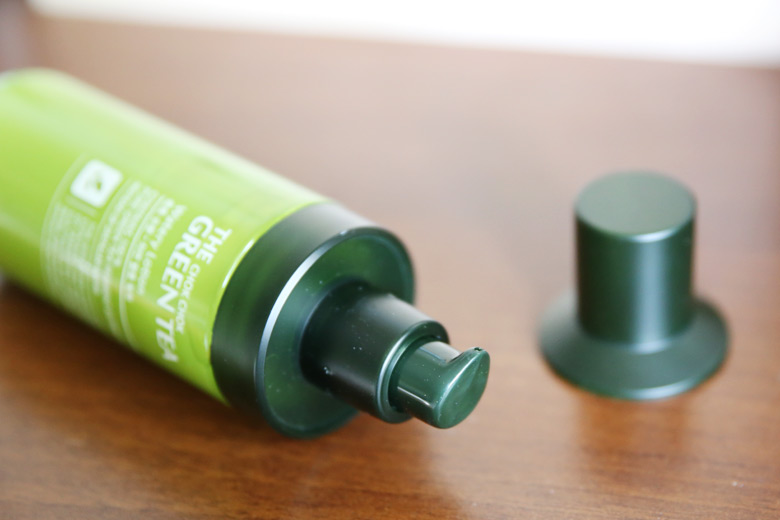 This serum smells like a bottle of green tea. It really does! If you're not a fan of green tea, this probably wouldn't be for you but I love green tea and this smells quite delicious on the skin. I've been using it for almost 2 months now and honestly speaking, I don't find this as hydrating as my hyaluronic acid serums. I much prefer the slightly tacky but super hydrating plump skin that hyaluronic acid serums give me. This is hydrating, yes, but more on a meh level when I'd much prefer it on a very boing-boing level. 😛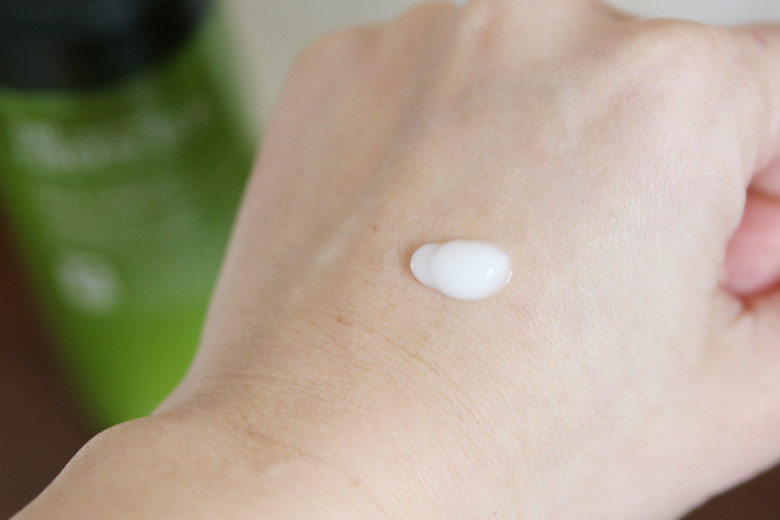 Is this a must-have? Nope. Even though this is not as expensive as the hyaluronic acid serums I've tried, your money would still be better well-spent getting the latter instead of this one. Personally, I'm still skeptical on how green tea can help give me chok chok (Korean for plump and moist) skin. I'm happier to have it in my belly. 😛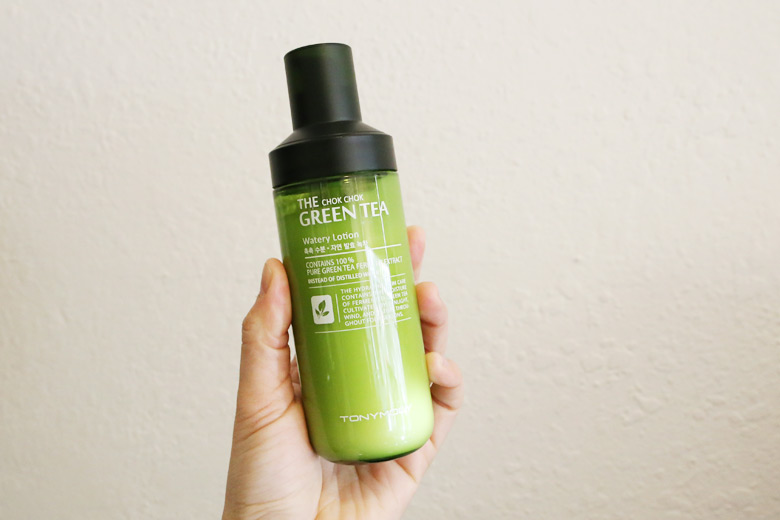 I bought this Tony Moly product from the f2plus1 eBay site for US$13.99 (160ml). Not too bad a price, really, given the amount of serum there is in the bottle.
What I like about it: Smells deliciously of green tea, cute packaging, lightweight serum, easily absorbed, quite hydrating on the skin. Reasonably priced too.
What I do not like about it: It's nowhere near as hydrating as hyaluronic acid serums. Watery it definitely is not. Sadly, the absence of this serum in my skincare routine will not be missed.
Have you tried this watery lotion by Tony Moly? Your thoughts? Yay or nay?