I seldom post personal stories about me and today's post may seem a tad self-indulgent. Please excuse me if it does. It took me a while to decide if I should press the Publish button on this or not. You'll know why as you read on. 🙂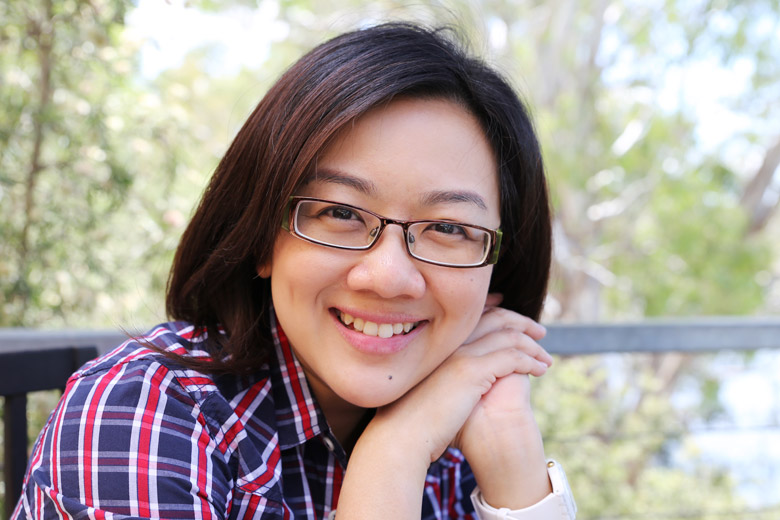 A couple of weeks ago, I was perusing the feed in several Facebook planner groups I'm a part of. I adore being a part of the planning, washi tape and stickers-loving community, and am pretty active in those groups. We don't always talk about planner-related subjects. There was a topic started by one of the members in the group where she shared 5 things about her. There were many comments and replies in that topic, and one by one, each member shared stories about their age, their life, what they're doing, what they've done and more.
It was a fun topic to read and I too shared 5 things about me.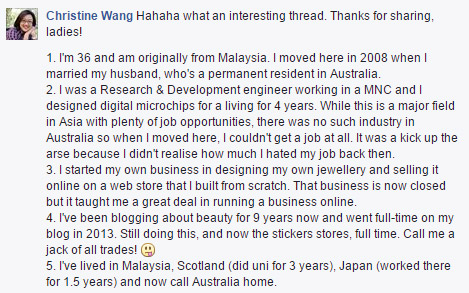 When I wrote that, I wasn't expecting any replies. But someone replied my comment with this – "Wow! You have an amazing resume about life lol."
And it struck me … I do have a pretty awesome life resume. 🙂
You see, up to that point, I have to be very honest and say that I didn't think I accomplished much to this day. To my family (immediate and extended), I'm merely a housewife. Or in a not-so-nice term, a tai tai. A lady who lunches. One who lives a life of leisure. All these were simply because I don't work in an office, climb the corporate ladder, earn a 6-figure salary and that I have a supportive husband who doesn't just support me emotionally but financially as well. They still refer to me as an engineer even though I haven't been one for 8 years because on a superficial level, it sounds better than "blogger" or "entrepreneur" or even "tai tai".
As I look back in the years that have passed ever since I moved to Australia, I realised that while I chose not to work for someone and climb the corporate ladder, I have much to be proud of. They may not relate in terms of money but at the end of the day, life experiences are never just about making heaps of money. I'm very thankful to be able to leave a job I despised, taught myself how to design, create and sell beautiful pieces of jewellery, learned about running a business online, created opportunities for myself and much more. Even though the jewellery business is no longer around, I wouldn't exchange that experience for working in a corporate environment and making a shit-tonne more money. I built my blog to the point where it was mentioned and featured in world-class publications. I worked harder than I ever had yet I enjoyed every moment of it.
When I was an engineer, I undertook several projects, one of which was quite successful. My dad, who was also an engineer in his day, had never told me he was proud of what I did when I too was an engineer. But when I told him my blogging achievements, he actually texted me with the words "I'm damn proud of you. Keep doing what you're doing."
In short, I'm pretty damn proud of what I've done. So while I'll most likely not make a lot of money now (but who knows what will happen in the future, eh?), I have a family that supports me, a husband who loves me, close friends who would help me hide the body if I murdered anyone (not that that's ever happened but you know what I mean), people in the industry who respect my work and much more. I'm happy because I'm finally doing something I really enjoy.
So for those who choose to refer to me as a tai tai, it's okay. I know I'm so much more than that.
I turned 36 yesterday. I'm just 4 years closer to my 40s now. I cannot wait to see what my 40s would bring because my 30s have been pretty damn awesome so far. And if you thought that this post is really self-indulgent, do forgive me; it was my birthday after all. 🙂