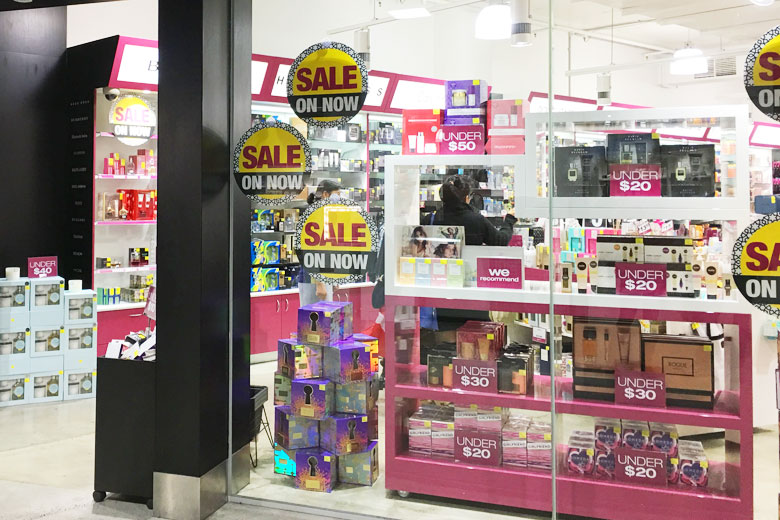 Discount beauty pop-up booths are popular and commonly seen in shopping centres all over Australia. They're often either in the middle of a wide corridor or in a corner, but either way, they draw quite a crowd of female customers looking for a bargain. Factory outlets like DFO also have brick-and-mortar beauty stores that sell highly-discounted beauty products. Perhaps you've seen one or two when you're at shopping centres too.
It made me wonder … do you buy from these discount beauty stores and/or pop-up booths? Are the cosmetics safe to use if they're sold so cheaply?
When I first came to Australia, I adored these discount beauty stores and pop-up booths. They sold makeup from brands I've only seen in magazines and oh my goodness, they were cheap. I picked up eyeshadows, blushes, lipsticks, foundations for about a fiver each, usually less. They made great gifts too. For the first couple of years, I bought a lot of discounted makeup from pop-up booths as souvenirs for my makeup-loving friends back in Malaysia. These cosmetics weren't available in Malaysia so they were received with enthusiasm.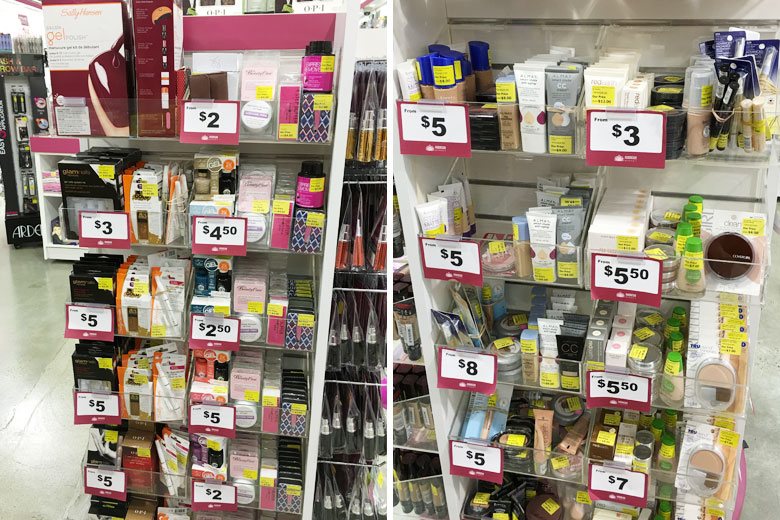 However, as time went on, as I delved deeper into the beauty blogging world and the beauty industry, I started learning more and more about the beauty products that were out there. Thanks to the press releases I get, I knew what beauty products brands were launching. I became familiar with product lines.
It was then that I realised, there was a reason why discount beauty stores and pop-up booths sell their cosmetics so cheaply. It's mostly because they're either discontinued products or they're expired. Long expired. Initially I thought they could be factory rejects due to poor packaging but upon close analysis of the packaging, the items looked fine to me. But hey, I could be wrong.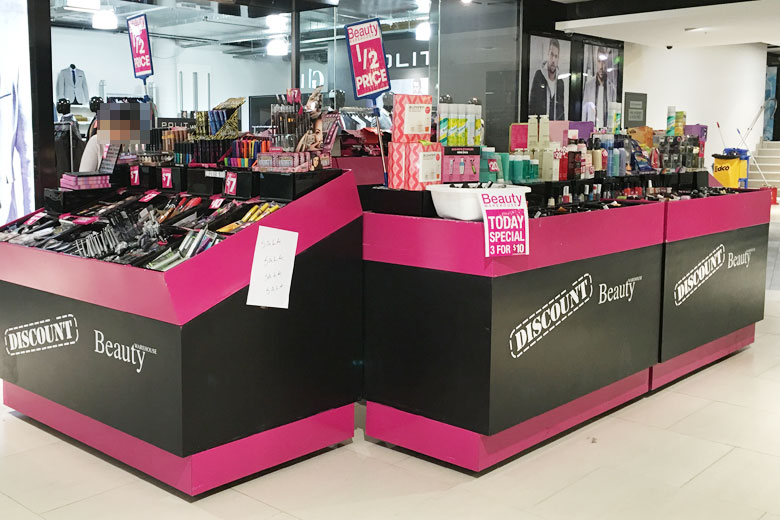 When I revisited the discount beauty stores and pop-up booths I used to frequent, I noticed that most if not all of the products they stocked were discontinued from retail stores. The manufacturing dates were many years ago. They were selling makeup that were most likely expired. Granted, these products are still sealed but even so, I don't think I'm comfortable using something that has been on the shelf (and then chucked in some forgotten box until much later) for that long. If you've had unopened, still sealed lipstick that's been sitting in your makeup collection for, say 5 years, would you still use it today?
I saw makeup from Revlon that had been discontinued prior to 2010 sold this year in 2016. I discovered Calvin Klein lipsticks that still had its old packaging from many years back. I had to wonder just how long these makeup have been sitting there or in a box somewhere. I asked the staff about these cosmetics and if they were expired or safe to use and most answered me rather indignantly "OF COURSE THEY ARE GOOD TO USE!".
A couple of weekends ago, I was at DFO South Wharf and checked out the Estee Lauder discount store. They stock products from the Estee Lauder brand and brands under the Estee Lauder umbrella group like MAC, Bobbi Brown and more. A lot of the makeup from MAC and Estee Lauder were from makeup lines launched years ago. I had several of their items which I purchased in early 2010s, and there they were, sold at least 5 years later.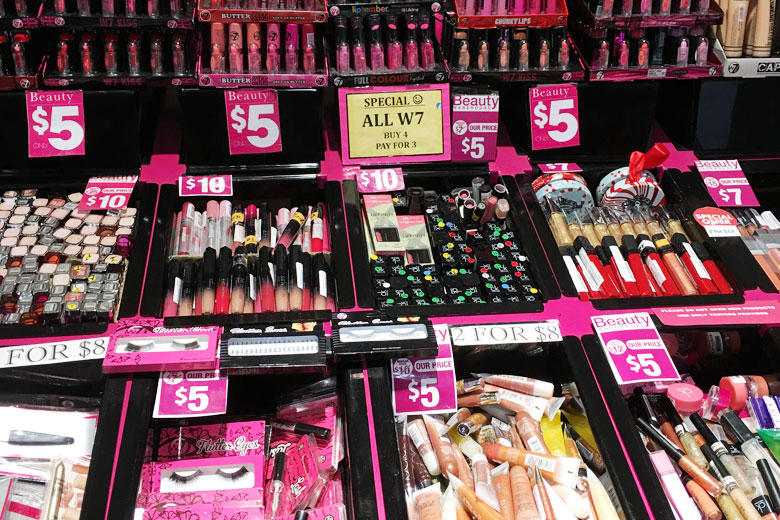 I don't know whether to thank beauty blogging for educating me in the longevity of cosmetics or to hate it for dragging me out of that bubble where I could buy cosmetics so cheaply. It's interesting that many of these beauty stores and pop-up booths selling expired cosmetics are legitimate businesses. Are they considered grey market? But what about that Estee Lauder store selling cosmetics from many years ago that may or may not have expired? Surely that's not grey market?
So many questions still unanswered.
Will I never buy from these discount stores or pop-up booths ever again? While I won't buy any of the makeup and skincare from these places again, I wouldn't discount them altogether. Makeup wipes to clean off makeup swatches on my arms are very cheap so I wouldn't mind getting those. Items like cotton buds and facial cotton pads are sometimes cheaper than supermarkets' home brands too so those are all right.
Forgive me, my Malaysian friends, if the makeup souvenirs I bought you many years ago didn't work for you and I hope none of them caused any adverse reactions to your skin. Blame a naive yet very excited Tine at the prospect of buying very cheap and exciting makeup back then. 😛
I'd love your input on this subject. Have you purchased cosmetics from discount beauty stores and/or pop-up booths? What are your thoughts on those? Are you all right buying from them or would you stay away?