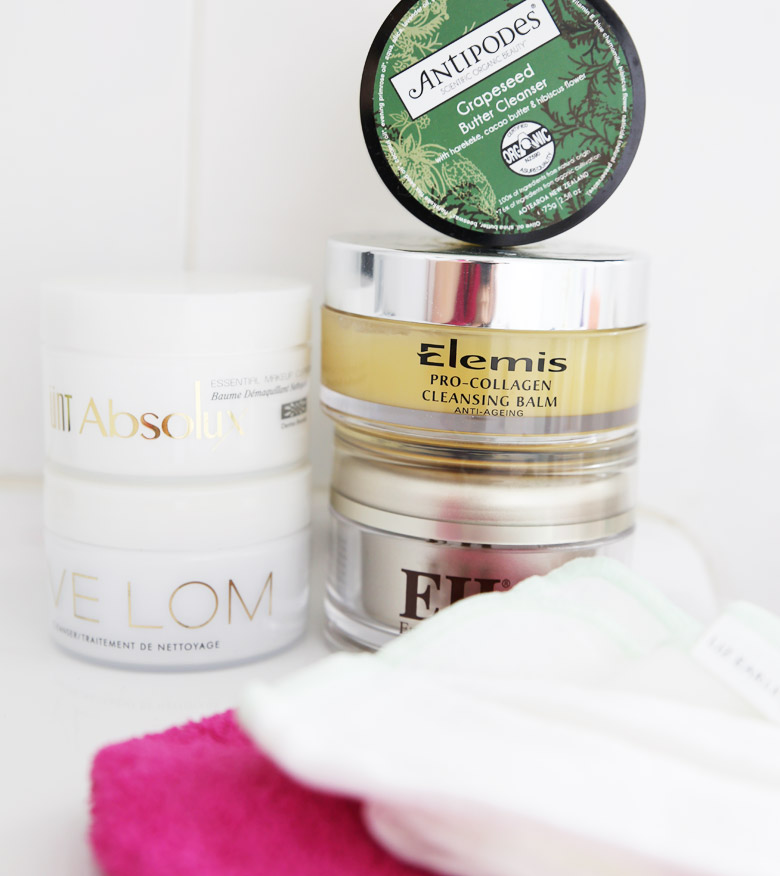 Prior to discovering cleansing balms, I was a big fan of cleansing oils. Double cleansing in the evenings became a daily ritual, even when I wasn't wearing makeup. On makeup-less days, I double-cleanse to remove all traces of sunscreen on my skin. As much as I loved cleansing oils, they were truly a pain in the behind to bring along when travelling. Once, a tiny bottle of cleansing oil spilled all over my toiletries case. Thankfully there were double zips on the case, which prevented the cleansing oil from leaking onto my clothes. Needless to say, all of my beauty products were oily and I spent a good hour giving everything a good clean. I had to throw the toiletries case away because there was no way I could remove all of the oil that had seeped into and set onto the fabric.
The discovery of cleansing balms was like a hallelujah moment for me because it didn't just mean I don't have to buy bulky bottles of cleansing oils anymore, but it will be a breeze to bring along with me when I'm travelling. The only difference with cleansing balms compared to oils is the use of muslin cloths. It's recommended that you use a muslin cloth (sometimes provided with the cleansing balm) to massage the skin and wipe the balm off the skin.
I've used muslin cloths, flannel cloths and face towels with cleansing balms and personally, I much prefer using a face towel with cleansing balms. They're easier to buy and often cheaper than muslin or flannel. Call me fussy but I don't really like the feel of muslin on my face. Flannel cloths aren't my thing either because it feels as though I'm washing my face with the sleeve of my pyjamas. 😛 A lovely, thick face towel does the trick and between you and me, it feels more luxurious on the skin than a piece of thin muslin.
Having said that, while I enjoy the occasional use of a cloth with cleansing balms, most of the time, I don't bother with one. As I double cleanse daily, this means that I'll have to use a new face towel each time. I find it icky to reuse the face towel for my next cleanse, especially if I've used the towel and cleansing balm to remove foundation off my face. Along with the face towels I bring with me to the gym and face towels I have to use when I cleanse my face … heck, that's a whole lot of towels to buy and launder. And you know how much I detest doing laundry. 😛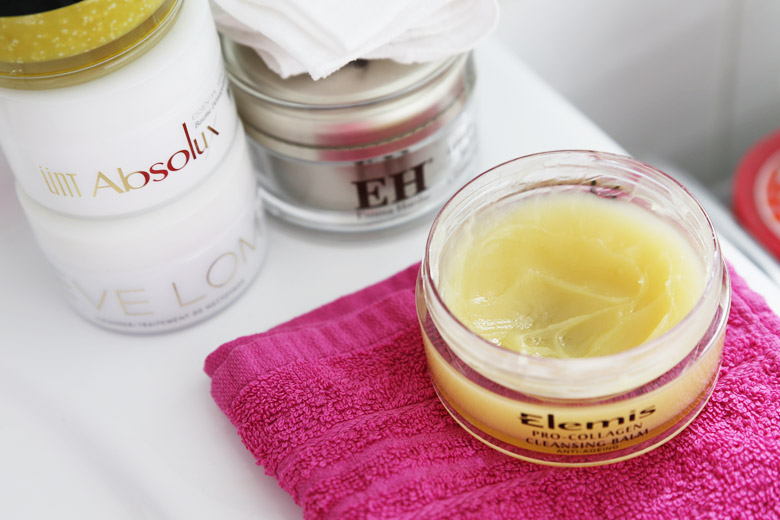 Is it okay to use a cleansing balm without a wash cloth? Of course it is! I use cleansing balms like I do cleansing oils. I apply a dollop of it on my dry skin, massage the balm onto my skin until it becomes really oily and then I wet my palms and massage my skin further, emulsifying the oils to a milky substance. I would then rinse my face with water (usually in the shower) and voila! Clean skin!
Even though it's feels good to remove cleansing balm with a cloth, we often forget that those cloths (muslin or face towels) exfoliate our skin as we massage and wipe the balm off. When this is done daily, that's daily exfoliation, which really isn't necessary, especially if you're also using chemical exfoliants like AHA. It's also one less thing to worry about when you're travelling.
What I like to do is use a hot face towel with my cleansing balm twice a week. It feels pretty damn good on the skin after I've removed all traces of oil and dirt off my face with a hot towel before I cleanse my skin again with a regular gentle cleanser.
So if you like to use a cleansing balm without a cloth but worry if it's better to use a cloth, in my experience, there's nothing wrong with not using a face cloth with a cleansing balm. As it's part of a double-cleanse routine, I don't worry if I don't have a cloth to wipe off all traces of dirt or if the cleansing balm leaves a slightly greasy residue on the skin. If you're looking for a cleansing balm that doesn't leave a hint of greasiness behinb, a very good cleansing balm that definitely doesn't require a cloth is Clinique's Take The Day Off Cleansing Balm. It's one of the best cleansing balms I've used.
When travelling with a cleansing balm, I pop the jar of cleansing balm into a small zip lock bag and I never have to worry about leaking cleansing oils every again. In your face, cleansing oils!
What about you? Do you use cleansing balms? If you do, do you prefer to use it with a cloth or without one?