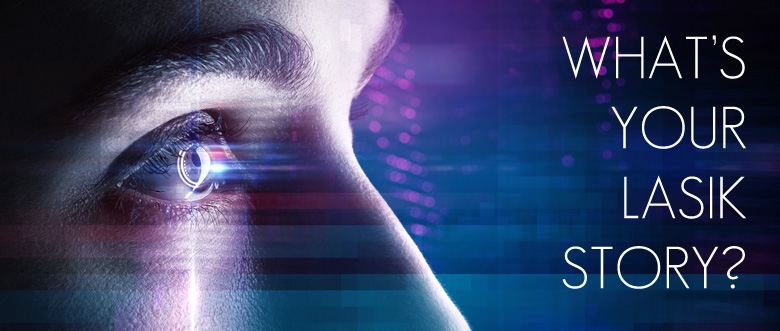 I originally planned on posting this on Facebook but since there are more of you here on the blog, I thought I'd ask you for your opinion here instead. I've been wanting to get LASIK done on my eyes for a while now and was hoping I'd get it done this year. If you've had laser eye surgery before, I'd love to hear your story.
I'm short-sighted and am pretty much blind as a bat without my glasses. I've been wearing them since I was 13 years old. I started wearing contact lenses when I went to college and all through uni but when I started working, I was in front of the computer a lot, so I had to revert to glasses. I can't wear contact lenses for more than a few hours anymore as I find them terribly drying on my eyes.
I never thought I'd consider LASIK since I didn't mind wearing glasses for so many years. However, ever since I started running and exercising more regularly, glasses has become somewhat of a pain in the ass. They bounce up and down when I run and they slide off my face when I sweat profusely. I've tried wearing contact lenses to run but it became a dangerous endeavour when the low humidity air made my eyes so dry that when I blinked, the contact lenses contracted and fell off my eyes. Luckily this happened near my house so I was able to walk home in a blur. This would not be good if I'd driven somewhere to run.
So the time has come for me to get my eyes zapped. I've done my research and pretty much know which clinic I'm going to go to. I've checked with family and friends who have had their eyes LASIK-ed but I'd love to know more. If you have had LASIK done, would you mind sharing your story, or at least, how it was for you? Was it a good experience or a bad one? I'd particularly like to know about the not-so-good experiences so that I know what questions to ask the doctor. In fact, my mum had hers done years ago and unfortunately, her LASIK experience wasn't a good one. Her doctor over-corrected her eyes and didn't know he made a mistake until a month later. My mum thought she was going bonkers when she wasn't seeing things clearly as so many people claimed to have after their procedure.
So, if you've had LASIK done, please share your story with me. How old were you when you had yours done? Did you regret it? Did you have any down time? Did you do yours overseas (if you did, did you do your follow-up in that country or back home?)?
Your opinions and help are greatly appreciated! 🙂