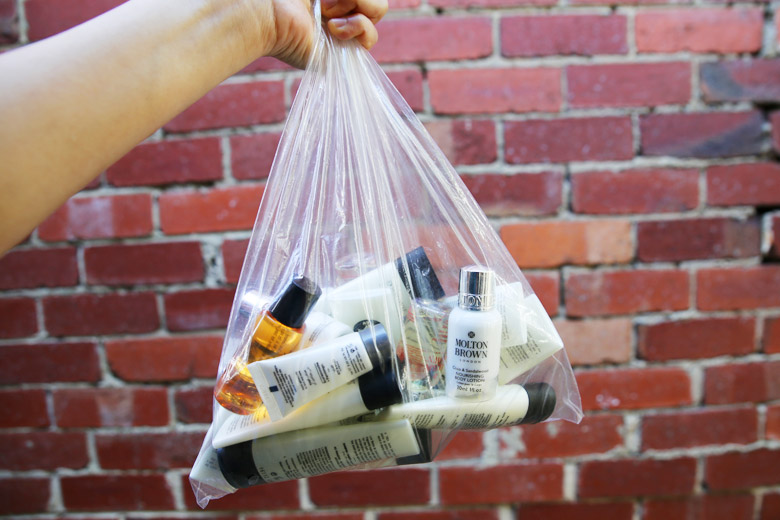 A couple of years ago, I wrote a blog post on hoarding complimentary hotel toiletries and it was a hoot and a half reading your comments because so many of us and our mothers bring home hotel samples too. See, it's not just an Asian thing. 😛
I thought I'd do a short bit of a part 2 of hoarding complimentary hotel toiletries today because, erm, I went a little nuts bringing home hotel toiletries from my recent trip to Vienna and Budapest. Now I usually don't bring home hotel toiletries that come in bottles, especially not when I have to lug the heavy items across the seas. The items I usually take home with me are shower caps, cotton pads, cotton buds and the occasional toothbrush. I sure as heck do not bring home shampoos, conditioners, body washes and body lotions.
Well, that changed this trip because I couldn't bring back enough! Obviously I wouldn't leave these behind, not when they're Molton Brown and Lanvin! 😛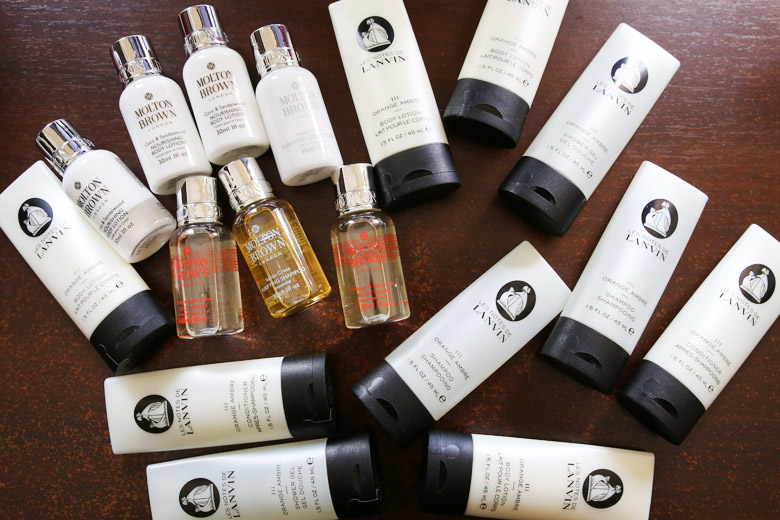 The Molton Brown goodies came from a small hotel we stayed at Vienna. I was pleasantly surprised that even though it was a small hotel (not part of any international hotel chain), it provided a lot of free amenities and Molton Brown toiletries. The sneaky Asian in me decided to keep most of the toiletries away in my luggage in hopes that they would replenish the next day when housekeeping came to make up the room. The next day, they replenished. I hid them away again. Unfortunately, this was when housekeeping caught on to my sneakiness and for the next 2 days, they no longer replenished the body wash, body lotion, shampoo and conditioner. Damn. 😛
Still, I managed to lug home a good amount with me, which I'll be bringing with me in my future travels. Hah! You can't beat me at my game, housekeeping!
We stayed at the Sofitel at Budapest and they provided Lanvin toiletries that smelled and felt heavenly. This time, the hotel was very generous in replenishing the room stock, which was why I brought home even more. Sneaky schneaky.
Oh I know, I know! My Asian-ness is showing. Mum would be so proud. 😛
Now that I know that some of you do hoard complimentary hotel toiletries, do you hide the good ones in hopes that the hotel replenishes your stock? LOL!