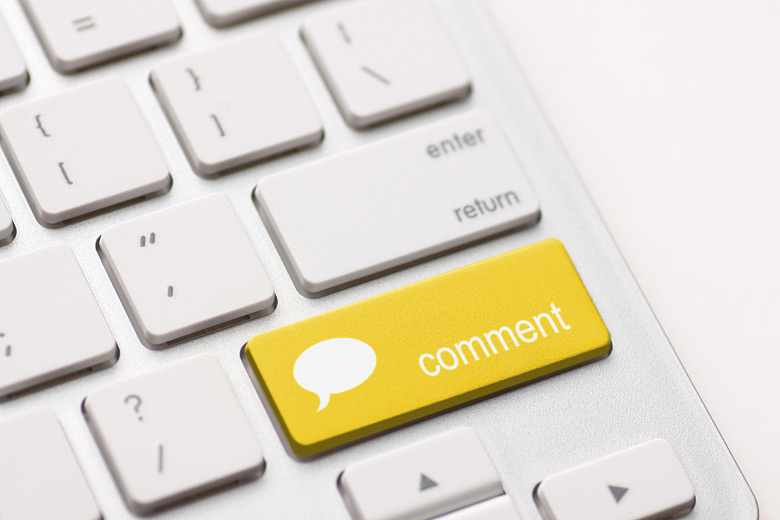 Last week, I shared with you 3 tools I used to schedule content on social media platforms which, in turn, increased engagement on those platforms and ultimately increasing number of followers. Today, I'd like to share with you how I increased the number of comments on my blog.
Now, it may not seem a lot of comments but compared to years ago when I had almost zero comments on the blog, it's a vast improvement.
Before I get started, I'd like to ask you a question (the first of many, as you'll soon find out). What is a blog to you? Is it a platform for you to share your writing on? Is it a platform for your readers to communicate with you? Is a blog still a blog without comments?
Recently I found out that a very popular blog about blogging has decided to disable comments. The blogger has his reasons; he wanted to concentrate more on other forms of engagement especially social media. It may very well be a valid reason but that decision disappointed me for what is a blog without comments?
As Alice* would put it: what is the use of a book without pictures and conversations?
Here are more questions for you to think about:
Do you reply to each comment on your blog posts?
When you reply to each comment, do your commenters know that you have replied their comments? Perhaps they asked you questions regarding a specific topic you wrote. How would they know if you've replied them?
When you comment on a blog post as a reader, do you expect a reply? If you do, how do you know if the blogger has replied? Do you check back that blog post over and over just to see if they've replied you?
I made a mistake of not replying to comments years ago. There was no excuse to why I didn't; I was merely lazy. Lazy to reply, lazy to bother. It cost me readers because one by one, they left.
As a reader, sometimes I ask questions on blog posts. I have no idea if the blogger was going to reply my question. So I keep hitting the Refresh button on that blog post daily to see if there was a reply. I'm sure it increased the hits on that blog but it was frustrating for me as a reader. That was years ago. Now, with the sea of blogs that I follow, I can't be arsed to do that anymore. I'm sure most of you can't be arsed either. Who has the time to keep hitting the Refresh button?
I figured it was time for a change. I need to get off my arse to reply comments. And it turned out to be one of the best things I did for my blog.
Reply Every Comment
When there are a lot of comments, it also takes a lot of time to reply every single one. But this is time well invested because when I started to think "if people can take time off their busy schedule to leave a comment on my blog post, I surely can respect them by replying their comment." I may not be able to reply the comments immediately but I will reply them by hook or by crook. Even if the comments are negative ones.
Let the commenter know when their comment is replied.
Next to the anti-spam WordPress plugins, the ReplyMe plugin is the most important and effective one on my blog. What it does is that it emails the commenter that I've replied to their comment by showing them my reply. Often people don't know if their comments are replied and they just move on with their day. For me as a reader, I love it when I get reply notifications from blogs I've commented on. I'm able to continue the conversation with the blogger via the comment if I want to. That's what it is … carrying on the conversation. This increases engagement.
Third-party commenting platforms like Disqus and Lifefyre have a similar feature as well. Non-Wordpress users can use them on their blogs and whenever they reply a comment, an email notification will also be sent to the commenter.
I often get positive feedback from readers that they like that I reply to each comment and that they know that I've replied. It's an honour to hear that because it's such a far cry from what I used to do years ago, and that's not to reply comments. It's a lesson I've learned and a mistake I'm never making again.
I hope this post has been helpful to you. As bloggers, we should always allow conversations to start and grow (within reason. Trolls and hateful comments are another kettle of fish) on the blog. When you publish a blog post, you start a conversation with your readers by writing about a topic. When readers leave comments, they carry on the conversation. Let them know you're listening and that you're also in the conversation too.
Good luck!
*Alice's Adventures in Wonderland by Lewis Carroll.
Bloggie Wednesdays
is a series of articles just on blogging. They contain tips, how-tos, discussions about anything and everything you need to know about blogging and how we can be better bloggers. If you have any suggestions, tips and tricks about blogging you would like to share with us, or if you have any questions you would like me to address, please let us know in the comments.