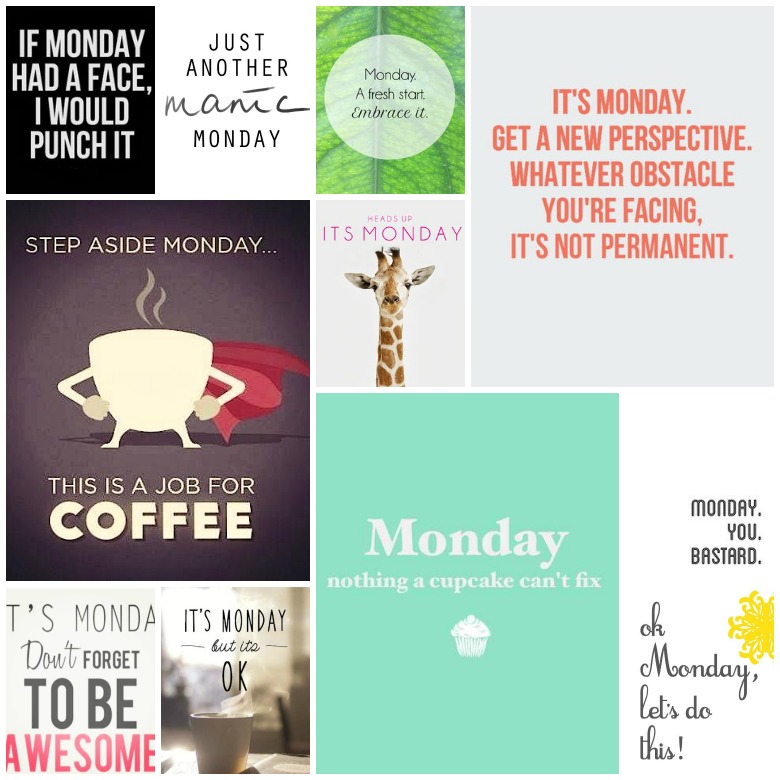 How many of us suffer from Mondayitis?
*wildly waves my hand*
I used to really hate Mondays. Weekends were fabulous but come Sunday evening, I would have that dreaded feeling in my stomach because I knew come Monday, it's back to work and the weekly grind would start all over again. Even though I'm working from home, it doesn't mean I don't feel the dreaded Mondayitis.
It took me a very long time to start to slowly break away from the shackles of Mondayitis. I'm relieved to say that while I haven't gotten rid of feeling like poo on Mondays altogether, it's really not so bad anymore. It took some planning on my part and a bit of work on Sundays but once I got those down to a T, Mondays started to flow much better for me, which meant that the days that follow continued more smoothly.
The problem with me is that if my Mondays are horrid, the days that follow usually aren't much better. But if my Mondays are good, high chances are that my Tuesdays, Wednesdays and so on would be good.
Call it psychological mumbo-jumbo but that's how I function. Believe it or not, Mondays are my most productive days now and it's when I get most of my work done.
Your Mondays don't have to suck. You too can be get your productivity juices kickstarted on Monday without feeling as though the weight of the world is on your shoulders.
Here are some tips and tricks I've picked up over the years, from when I was still working in the corporate world and now that I'm working from home. Get your pen and paper ready and let's get started. No, really, you will need a pen and paper for this exercise, which will hopefully turn into a routine and end up kicking Mondayitis in the butt.