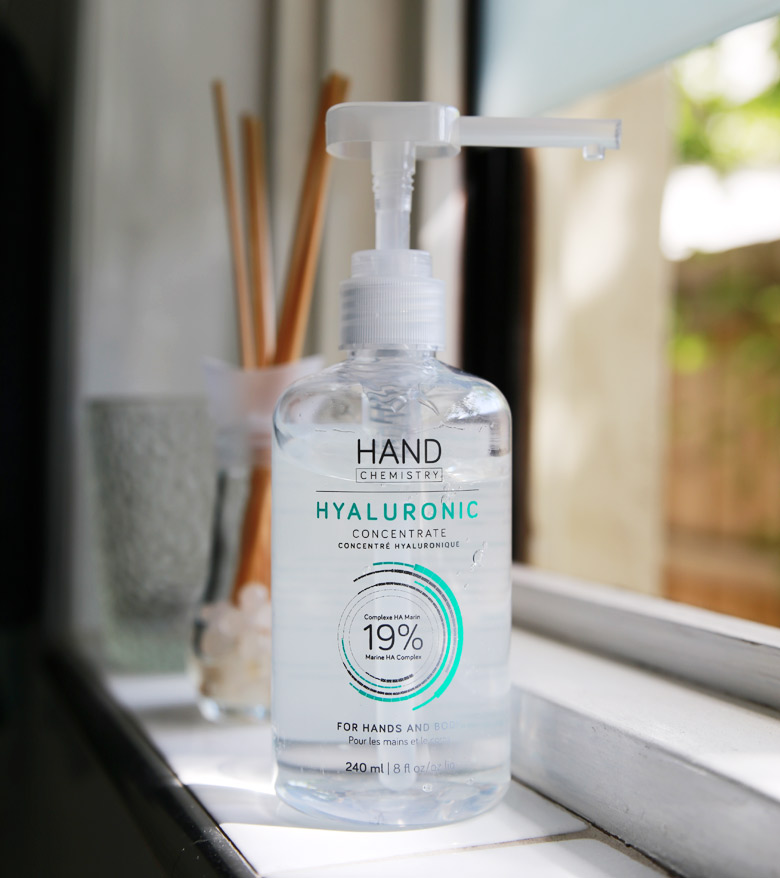 I hadn't heard of the brand Hand Chemistry until I stumbled upon a blog post by Jane from British Beauty Blogger. At that time, she and goodness-knows-how-many British beauty bloggers started talking about Hand Chemistry products and I must say, I was really intrigued by the Hyaluronic Concentrate for Hands and Body. Jane rates this very highly, which made me wonder, how the heck am I going to get a hold of this because I'm obviously not based in the UK? I wondered. And then I forgot about it.
Fast forward many months later, I saw one of the Hand Chemistry Hyaluronic products mentioned in one of Caroline Hirons' YouTube videos and I remembered "hey, I wanted that Hyaluronic Concentrate!". So I went to the website and whaddyaknow, they actually ship to Australia! This is what happens when I don't do my research properly. Tsk tsk.

I picked up a couple of items from the DECIEM website (that's the umbrella brand for Hand Chemistry) and a couple of weeks later, they arrived. I've been using the Hyaluronic Concentrate for about a month now and I've formed a bit of a love-hate relationship with it.