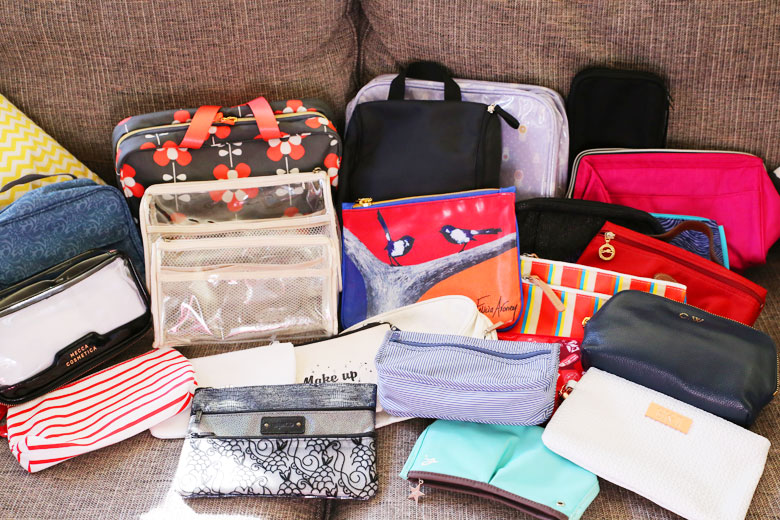 Okay, by now, if you've followed BA long enough, you'd know that I'm a collector of things. I envy those who lead the minimalism lifestyle but I know me. I'm the sort of person who just needs STUFF around her. I always have, and I most likely always will need to have lots of stuff around me.
On top of the collection of makeup, skincare, stationery, notebooks, bags and more, I have another confession to make. There's another category of items that I hoard like nobody's business, and that's makeup and toiletries bags.
The funny thing is, I don't actually use a makeup bag to put makeup in there. My makeup bag in my everyday bag contains only one item of makeup, and that's lipstick. Everything else is generic-but-essential-in-case-I-need-them items like a foldable hairbrush, lipbalm, hand sanitiser, tiny vial of perfume, facial blotters, etc. So it begs the question, why the heck do I need that many makeup bags when I don't even bring makeup out with me?
Beats the hell out of me, I tell ya. 😛