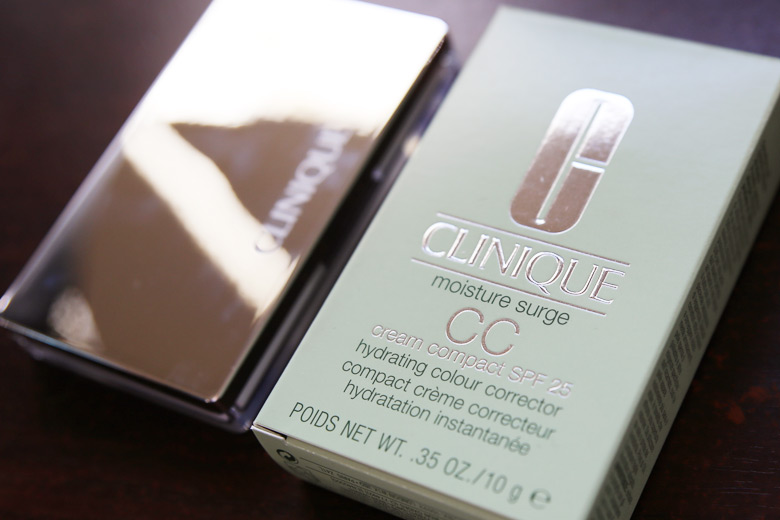 Of all the foundations I've used, I'd say the ones I use the least are powder foundations and cream compacts. Powdered ones are mainly due to their inconvenience of having the powder go everywhere and cream compacts because they're usually quite thick and can look cakey on the skin.
When Clinique's Moisture Surge CC Cream Compact landed on my desk for review, I wasn't sure if I'd like it to be honest. Yes I'd love to try it given that I've not tried their CC cream that comes in a tube but I had to wonder how this would make my skin look. Would it look unnatural on my skin? Would the cream foundation settle into my fine lines, especially around my nose and making the area look cakey?
Thankfully, it was quite the contrary. I like it, I really do!