My first nail polish from Inglot!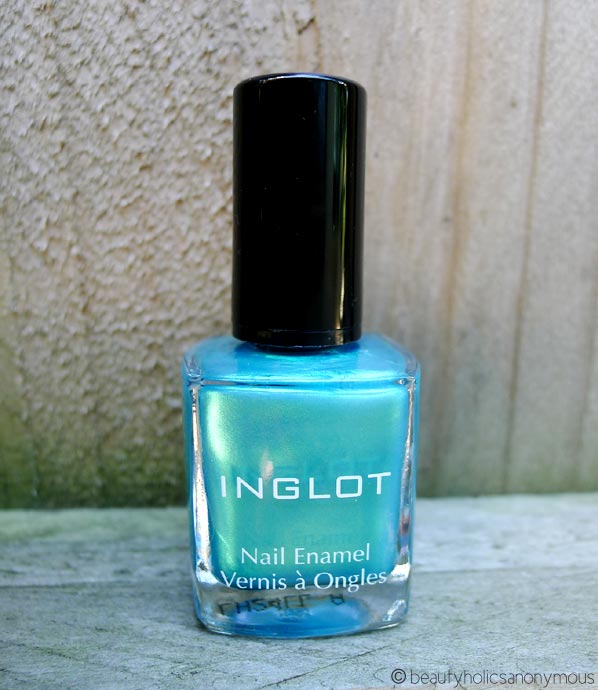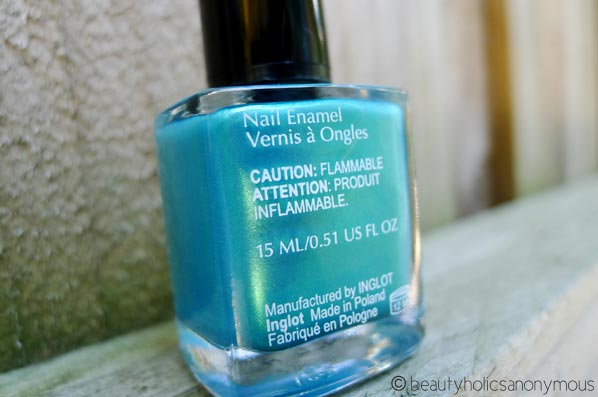 Gah, why do brands like to number their nail polishes instead of give them a cool name? No 321. Pfft. I shall rename this to Blue Lagoon because it reminds me of the crystal-clear water in a secluded lagoon. And no, a young Brooke Shields* did not come to mind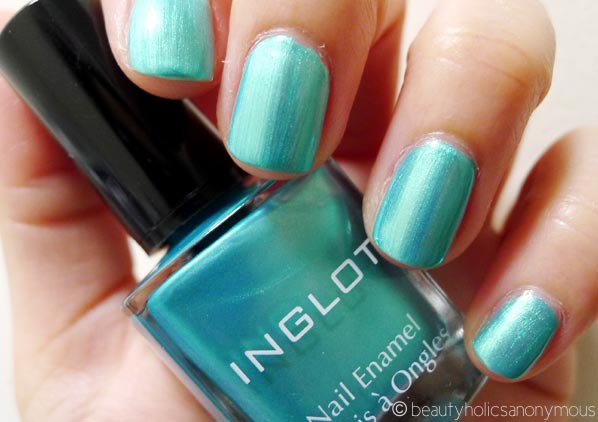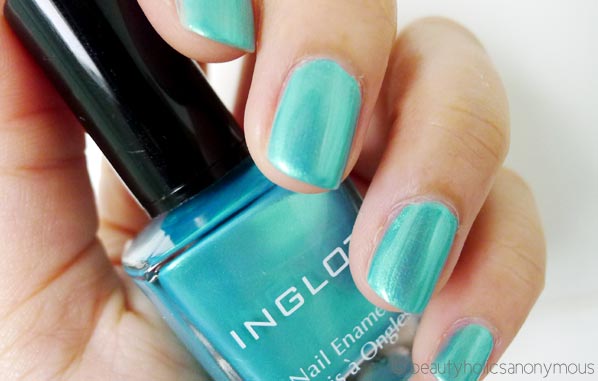 It's a gorgeous shade of blue and green (although I think there's a little more green than blue in this), with subtle gold shimmer.
It's like the blue-green version of the Chanel Peridot. The colour shimmers differently in different lights, sometimes it's dark, something it's really bright. I don't normally wear the same colour more than 4 days, so I can't only review the longevity of the nail polish in within that period. I'm happy to say that there was no tip wear nor chips with this. The only snags are that the polish does drag a little and it's a bit streaky, like a lot of metallic nail lacquers are. But for the beautiful colour, the faults are easily forgiven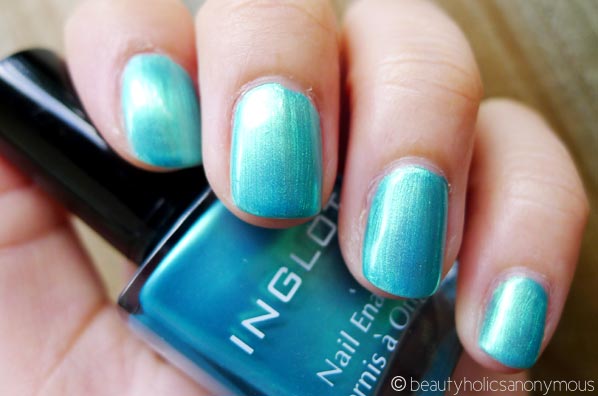 *If you did not get that Brooke Shields reference (The Blue Lagoon), then you're either too young, or I'm too old. For my sake, I shall stick to the former