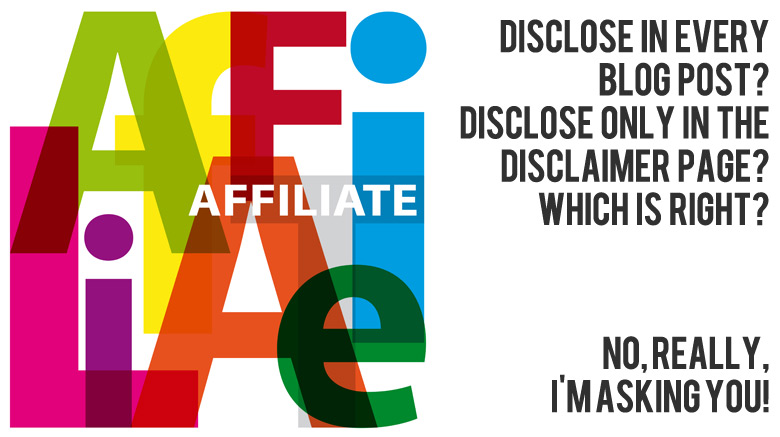 Happy hump day, folks!
I've been thinking a lot about affiliate networks and affiliate links lately and rather than just do my usual nightly brain dump on my notebook and husband, I thought I'd do a bit of my brain dump here as well.
I'd to talk about affiliate links today. In fact, I'd love your opinions on affiliate links, both as a blogger and as a reader because it doesn't only affect our blogs, it affects our readers as well.
As a blogger, do you disclose your affiliate links in every blog post that contain them? Or do you disclose the fact that you have affiliate links in your Disclosure/Disclaimer page but don't disclose them at the beginning/end of each post?
As a reader, does it bother you if the blogger doesn't disclose affiliate links in each of those blog posts but he/she discloses them in their Disclosure/Disclaimer page? Is that enough for you?
Have I confused you already?