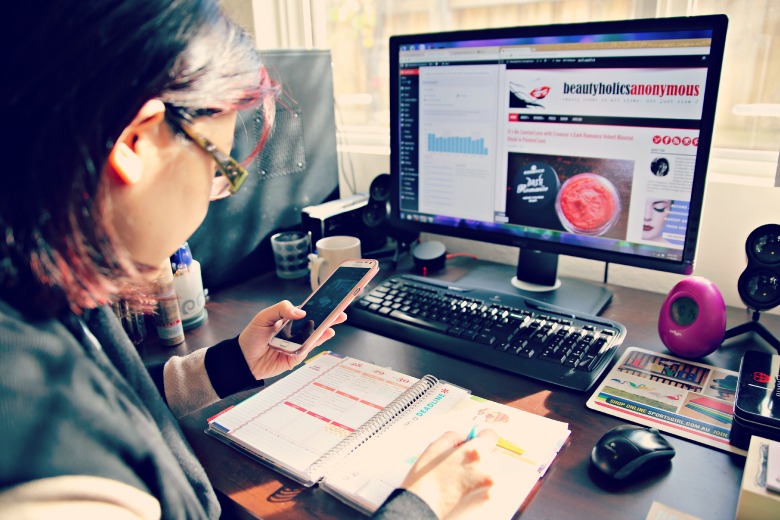 Happy hump day, folks!
First of all, thank you so much for your input in last week's Bloggie Wednesday topic where I was struggling with disclosure of affiliate links on individual blog posts vs. just a Disclaimer page. A lot of you suggested small buttons at the top of the page, which is something Temptalia has on her website. I think that's a great idea as it's unobtrusive yet still mentions if the post has affiliate links or not. This is something I'm currently looking into. I'm putting my coding hat on!
Anyway today I thought I'd do something a little fun and sticky beaky. Last week, I showed you what's in my bag (oh and there's a giveaway somewhere for you). This week, I thought I'd show you what's in my phone! I do use my phone a lot to plan my blogging and social media things so technically, it can be a Bloggie Wednesday post, right?