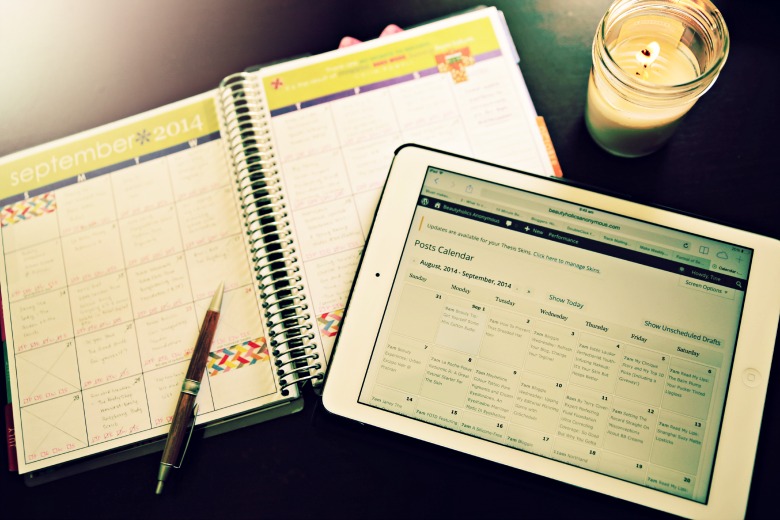 If you have been following my Bloggie Wednesday series, you'll know that I preach a whole lot about planning your content and the importance of having an editorial calendar. I'm obsessed with mine. I use 3 calendars to plan my editorial content: my Erin Condren Life Planner, the Editorial Calendar WordPress plugin and the CoSchedule WordPress plugin. They keep me organised and significantly reduce the amount of "shit I have nothing to blog about" days.
Having an editorial calendar is great for planning your content and the ability to be able to schedule blog posts and even social media content in advance frees you to do other things. When I have my content sorted out in advance, I can move on to other projects.
Suffice it to say, my blog cannot live with an editorial calendar. Or three.