I'm a religious double cleanser. If I have makeup or even just sunscreen on during the day, then double-cleansing with an oil cleanser is a must for me. It's not that I don't trust my cleanser (okay, I don't trust my cleanser), but I find the act of removing foundation with an oil cleanser, especially when seeing the ick come off my face, particularly cathartic. I even decant cleansing oils into small bottles for travelling (always have to double bag it as my Shu Uemura one leaked a couple of times. Oil in bag, EEEYYUUCCK!).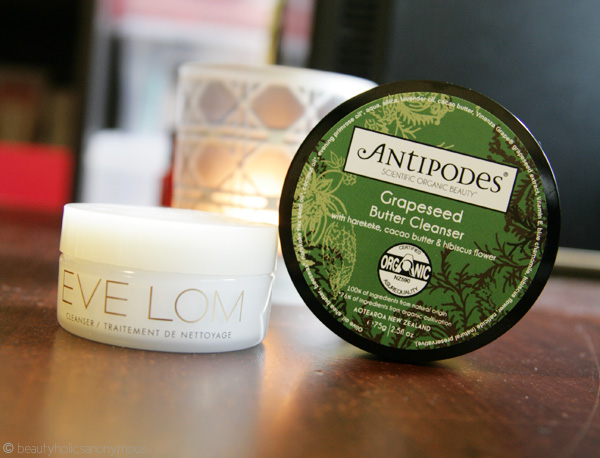 As I've been using liquid oil cleansers for so long, it didn't come across my mind to try something new. I've seen cleansing balms around but never took to them because when I tested one out at the beauty counters (I think the one I tested was Clinique's Take The Day Off Cleansing Balm), it was thick and heavy. I didn't like the texture at all. I tested the popular Eve Lom cleansing balm at Mecca Cosmetica. Ugh, so thick and oily! Nope, not trying it at all.
Well, that was until Paris B came to Melbourne and stayed a few nights at my place. I saw her small jar of Eve Lom cleanser on the sink and had to ask her just how the heck she used it because I found it so thick and oily. She taught me the way she used the cleansing balm and it was the best method she found that worked very well for her. I don't have a muslin cloth but it was okay because she found that a face washer towel worked better than a muslin cloth. Bless her, she left that Eve Lom jar for me to try out when she left Melbourne.
I tried it out and oh my, I'm a convert. I really am.
See, it goes to show that just checking it out and drawing conclusions based on that alone don't always work. You have to learn how to bloody use it!

{ 9 comments }