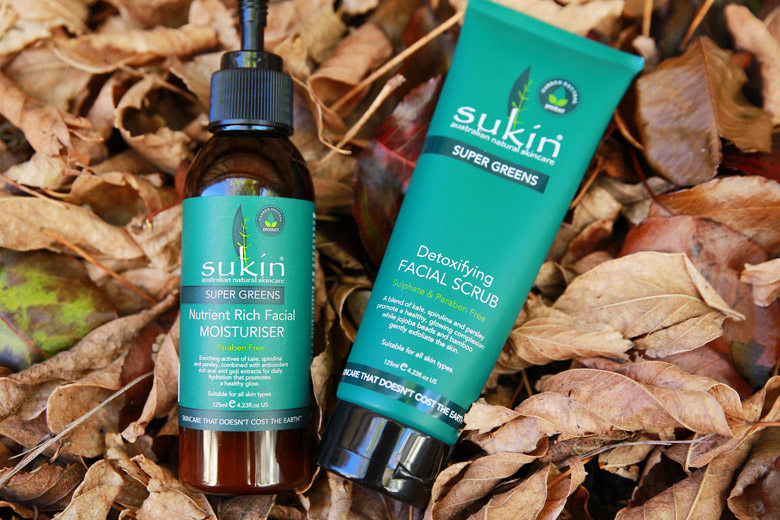 It's been a while since I've given Sukin's skincare products a go. I love their body wash and I get them from time to time, especially when there's a sale going on (it smells and works similar to Aesop's but at much better prices) and their facial washes are pretty good too.
Last month, Sukin launched their new Super Greens range. The products contain a blend of super foods like kale, spirulina, chlorella, acai and goji. The range was developed to communicate a message of promoting a healthy lifestyle choice (i.e. EAT YOUR DAMN VEGGIES) that consumers can also extend from their health to their skincare regime.
Now, I'll be honest. A few months ago, if I were to see this range, I'd be laughing my bum off. Me? Consume kale and spirulina? You have got to be kidding me. The thing is, after Tim bought a professional blender for the kitchen and started have green juices on a daily basis, I got sucked in too. Yes, folks, I'm loving green juices now. For someone who can't stand eating kale (I only eat really dried out kale), spirulina and the like, I'm loving them blended in a cup now.
So no, I didn't laugh at the Super Greens range by Sukin. In fact, given my love for green juice now, I was actually pretty keen on giving them a go. A couple of products landed on my desk for review and I thought hmm why not? I'm drinking 'em green juice; let's see how these "super food" skincare products work on the skin.