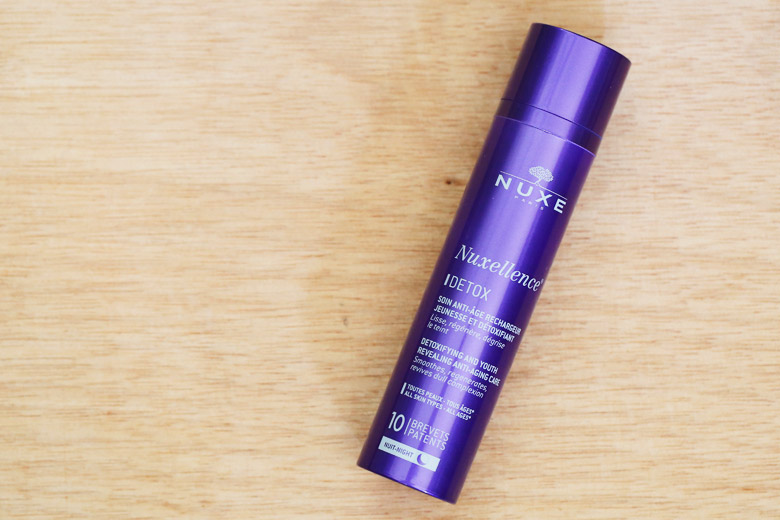 I've tried a number of NUXE skincare products and to tell you the truth, I didn't have much luck with most of them. They were either heavily fragranced or just didn't do enough for my skin for me to go "wow, that's an amazing product!". I know a lot of people love the fragrance in NUXE skincare products, but I'm afraid it just isn't my cup of tea.
A few months ago, I attended a press event by NUXE where they shared some of their latest skincare releases. One of them was the Nuxellence DETOX Night Pre-Serum. I must say, I was intrigued by the idea of a pre-serum. Out of all of the products in skincare, serums interest me the most and while I already subscribe to the notion of a "serum before a serum", I was still excited to give the DETOX Night Pre-Serum a go. I was still a tad apprehensive about the scent but I thought oh why not. I didn't think it was as strong as most of the other NUXE products anyway.
I'm glad I tried this serum out because it turned out to be a pretty darn good one!