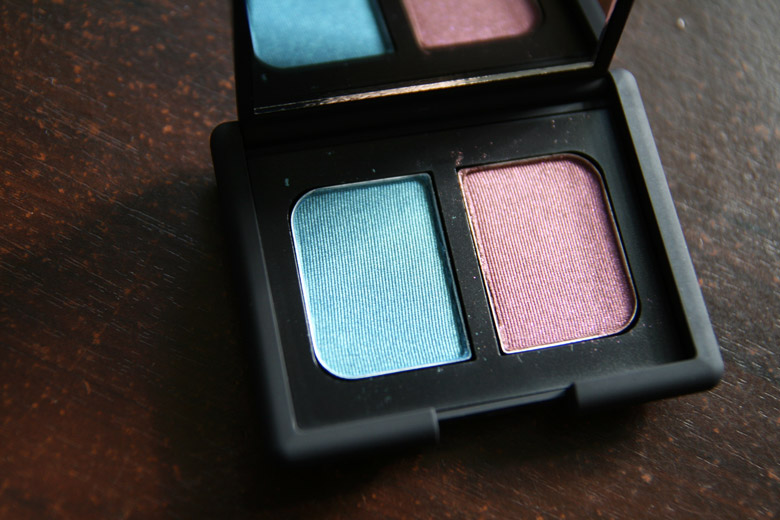 I must admit, when the NARS eyeshadow duo in China Seas landed on my desk, I was happy yet apprehensive. Happy because holy shizzballs, the colours are gorgeous! It's just the sort of colour-blocking combination I love. On clothes and accessories.
As an eyeshadow duo, the colours are meant to be worn together. See, this is where I started to doubt the colour combination. How the heck do you wear them together? I'm not an expert in eyeshadow application and when I tried blending the colours on my eyelids, the eyeshadow ended up looking like bruises on my eyes. It wasn't a good look at all. I had to experiment a few times to finally get the combination to work. Lots of cotton pads and eye makeup remover were involved. Including sore eyes from all that makeup removal.
After a few rounds, I finally settled upon a look that worked. I'm still using the two colours on my eyes but the two colours do not meet, which means no blending is needed. Phew!