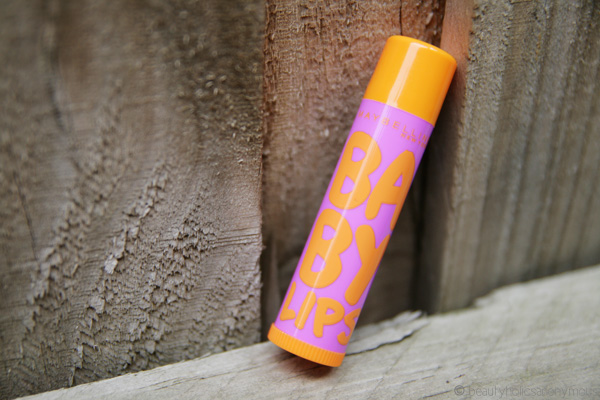 It took me this long to finally cave in and try the popular Maybelline Baby Lips lipbalm. There were lots of mixed reviews on this; a lot of people love it and there were also a lot of people who hate it. Seeing that I already have so many lipbalms to last me a lifetime … well of course I need another one now, don't I?
There were so many to choose from and since I love anything that taste like oranges, I picked up the one in Energizing Orange. Okay, can I end the Quickie Mention right now and say that this was a waste of $3.50? No?
I don't like it. It's hard, waxy, just coats the lips but doesn't moisturise it and makes it rubbish for lipsticks to sit on top. There isn't much of an orange taste, not even an artificial one. I don't know, is it just me? Or do you feel the same about the Baby Lips too?
Man, that $3.50 could have gone to a very good cup of coffee.

{ 6 comments }