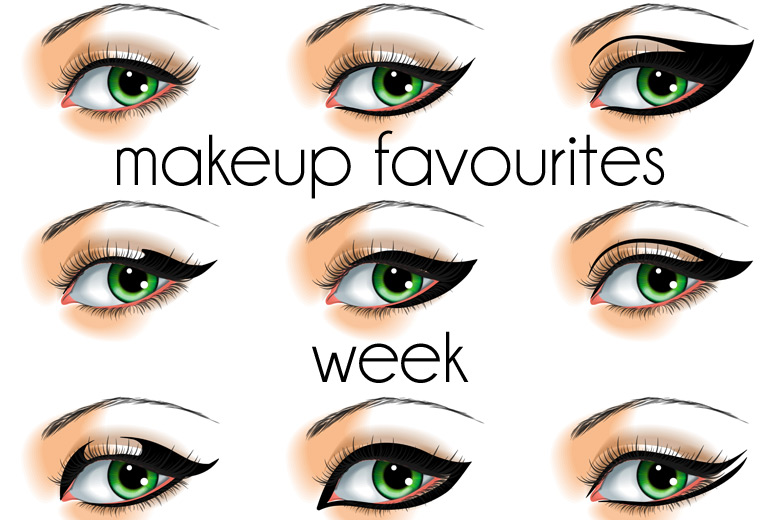 TGIF folks! Hope you've had a good week thus far. Me, I'm just looking forward to the weekend as always!
As it's Friday, we're on to day 5 of Makeup Favourites Week and today, it's all about eyeliners.
I remember a few years ago, in one of my new year's resolutions, I mentioned that that was the year I was going to master the liquid eyeliner once and for all. I was really envious of those who could draw on liquid eyeliners so effortlessly and with heaps of practice, I finally did it! It's not perfect or anything but at least, I can say yes, I know how to use it now.

For me, it's imperative that the eyeliners do not smudge. I can't stand eyeliners that smudge to my lower lids. As I wear glasses most of the time, the shadow from the glasses and smudged eyeliner onto the lower lids at the end of the day gives me a very tired look. The eyeliners mentioned here do not smudge nor fade after many hours. This is with eyeshadow primer on because I never wear eye makeup without primer (my oily eyelids wouldn't cooperate with eye makeup if I don't apply primer first. Sigh.).
Here they are in no particular order.