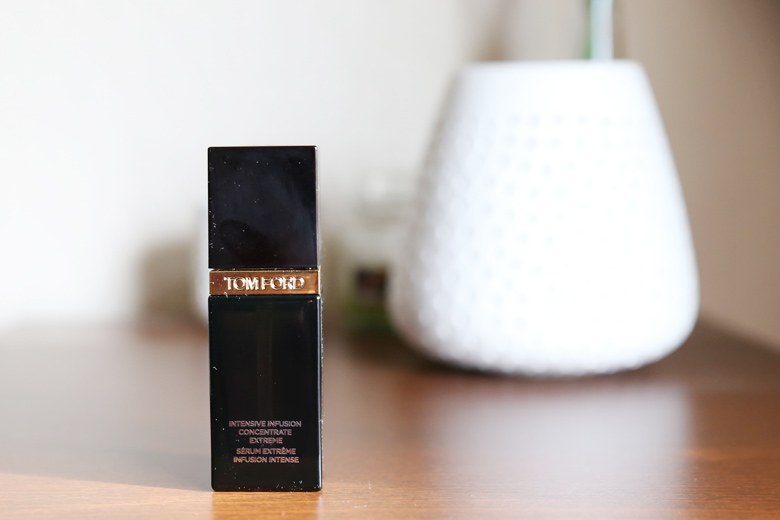 Let me just start of by saying two things. Firstly, I actually received this months ago but only started using this about 7 weeks ago purely because I couldn't bear to take it out of the box. The box it came in, the packaging … oh it's gorgeous. Unfortunately, I accidentally damaged the box just before photographing the serum for this review (sigh, don't ask. My heart breaketh over cardboard) so you'll just have to check it out in store to know what it is that I'm actually talking about. And I lost the photos I took of the ingredients* list. ARGH.
Secondly, and I believe we really should get this out of the way first because it is Tom Ford after all and you know that it's going to cost a bomb. And it does. A whopping AU$325.00.
But wait! Don't let the price tag turn you off just yet because if you are looking for that luxurious, silky smooth, absolutely divine dry face oil, this is it. The Intensive Infusion Concentrate Extreme is the one.