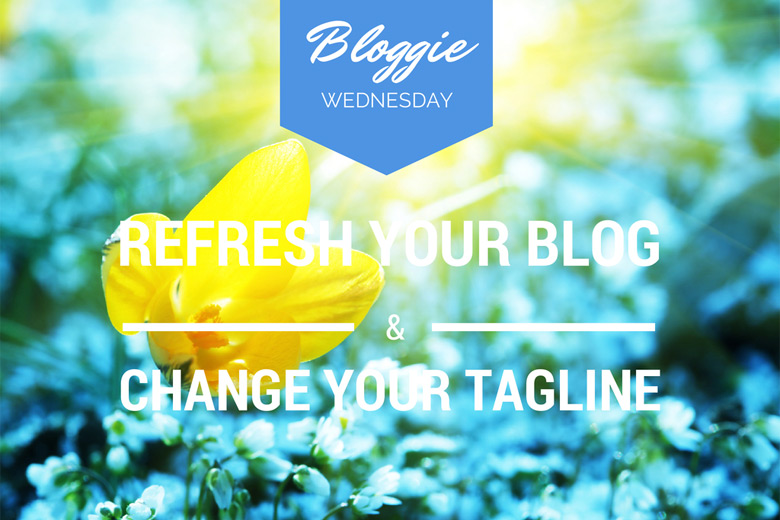 Happy hump day and the second day of spring, folks! At least, for all you readers living in the Southern Hemisphere. The first day of spring was absolutely horrid in Melbourne. It was cold, wet and mighty dreary. Ironically, the last day of winter was warm and sunny!
Now that we're entered spring mode (come join us too, all you readers who aren't heading to Spring), it's time to do some spring-cleaning. I don't just mean spring-clean your closet; your blog needs it too. Clear out any old plugins you don't need. Delete your unused themes. Maybe refresh your blog with a new splash of colour and/or design.
One of the ways to refresh your blog is to change your tagline. What's a tagline, I hear you ask? It's that sentence that follow the name of your blog. It can be your motto, your ethos, your slogan. It can be anything!