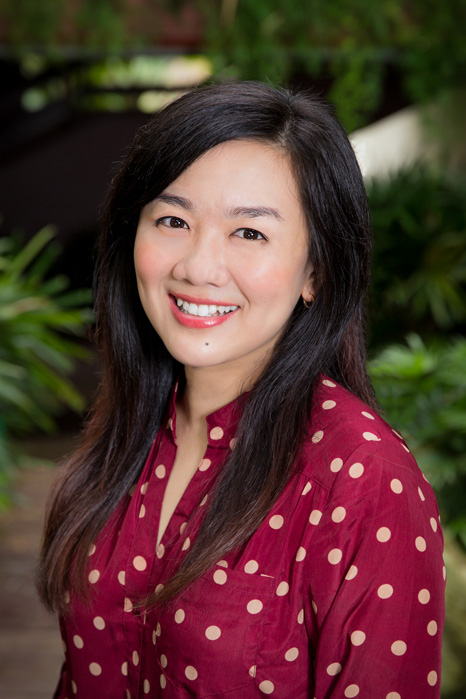 © Kevin Boey
Thirty-something. Gemini. Happily married. Mum to a furkid. Loves shopping. Has an unhealthy adoration for makeup, bags, shoes and chocolate. Believes that sunscreen should be a religion. Hates baked beans with a vengeance. Thinks that the weekdays should be a weekend long, vice versa. Optimistic. Narcissistic. Not the average Jane.
Hello and welcome!
I'm Tine, and I'm the editor of Beautyholics Anonymous.
Ladies, I'm a beautyholic.
Okay, there isn't such a word, but I reckon that's what I am. I love trying out new products (if I can afford them). I'm crazy about skincare. I love makeup. It's like I'm addicted to buying (and hoarding) beauty products and and I love shopping. Oh how I adore shopping.
I think this could be a great place for all beauty bloggers, beautyholics and shopaholics (you know who you are!) to exchange valuable tips. You never know what you can learn from one another. I learned so much from all the beauty blogs and websites I read. I kid you not when I say that blogging has changed my life significantly. Best part of beauty blogging? Meeting all you amazing people! Suffice to say, if you love makeup AND chocolate, you and I will get along splendidly.
Just a bit about me – I'm originally from Malaysia. I moved to Australia in February 2008 after I got married. It was a new chapter in my life which I embraced with a bit of apprehension and lots of excitement. I now call Melbourne home and love it to bits. I'm also a full-time blogger and a freelance web designer. I enjoy working with people on creating the perfect story and a place on the web for them to call their own.
My blog focuses on Asian women (especially those with combination skin because that's what I have), which I think is a good thing as, more often than not, a lot of Asian women find that they can't seem to find beauty products suitable for their skin. There are so many out there, just waiting to be discovered.
My motto? Beauty comes in all sizes, not just a size 2. So no tiny pieces here, ladies. Let's be proud of our bums!
Other than beauty talk, I also write about all things blogging every Wednesday in a series called Bloggie Wednesdays. It's a day of the week where I write about tips and tricks about blogging and social media. I also wrote an ebook on A Beauty Blogger's Media Kit which is free for you to download.
I would love to hear from you. Find me on Twitter, chat with me on Facebook, stalk my pictures on Instagram, find my pins on Pinterest, whatever floats your boat. Or, if you prefer, do drop me an email at tine@beautyholicsanonymous.com
You can also keep updated of my latest blog posts via email. You'll get an email of my latest blog posts every time the blog is updated. If there are no new blog posts, there'll be no emails. Not to worry, I won't spam you. I hate spam (next to baked beans) with a vengeance. Best thing is, you can unsubscribe at any time! Easy peasy.
Subscribe to my blog post updates!
Here are some of my favourite posts just to get your started. Feel free to join in the comments!
See you on the blog!
Tine xx