Ulta3 nail polishes are what I call tiny treats in a bottle. They have a huge variety of colours (to date, they have 87 colours!), and you can pick them up along with mints and paracetamol at the pharmacy for a little pick-me-up. Not that I'll be slapping on nail polish when I'm not feeling well, but like makeup, it's a little something pretty to cheer me up and look forward to when I'm out of the flu funk.
I received four of these Ulta3 nail polishes in the ABBW goodie bag a couple of months ago. My first thought was "woah these are bright. Fluorescent nails? I haven't had them since I was 15!" These were definitely a trip down pimple-face memory lane 😛
Here, we have Mojito, Tangelo, Frangipani and Tahitian Lime.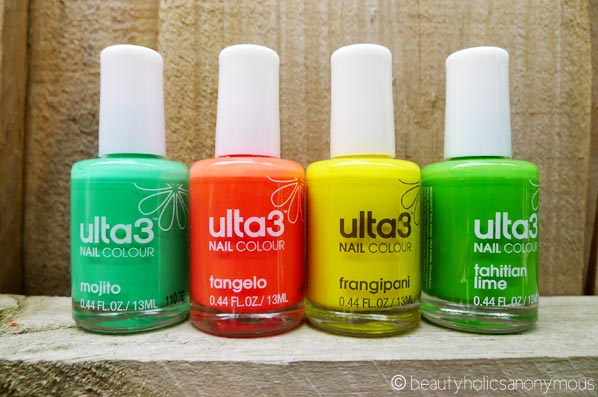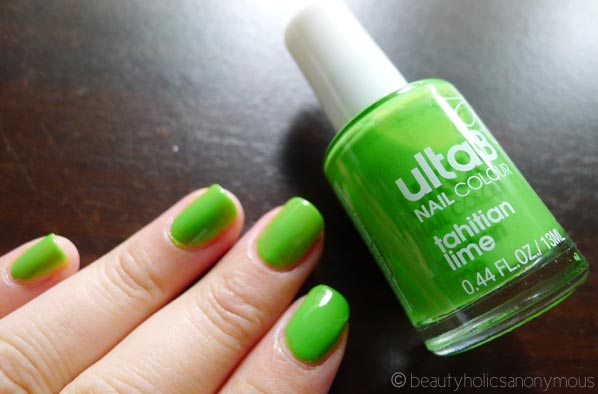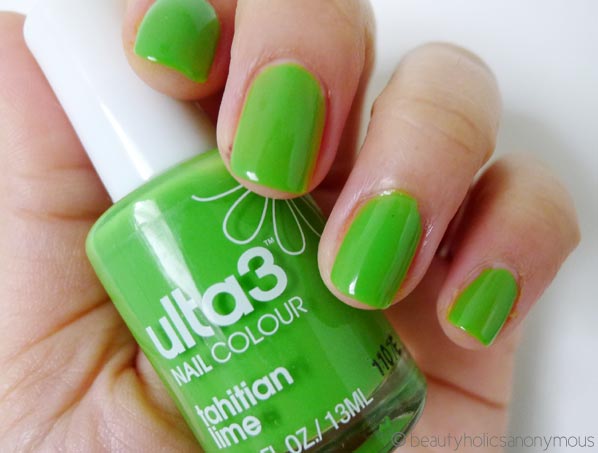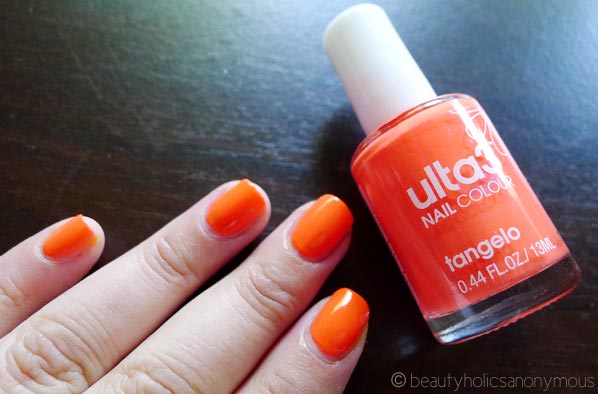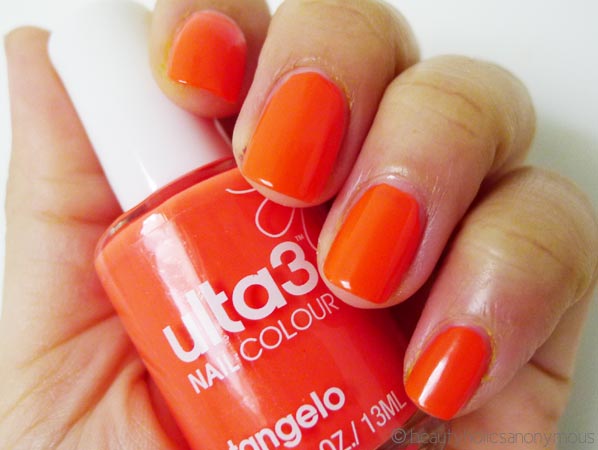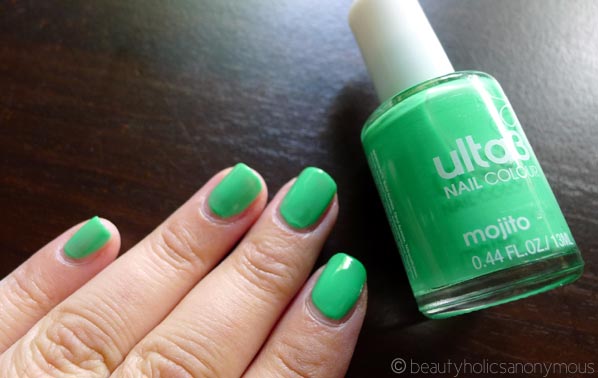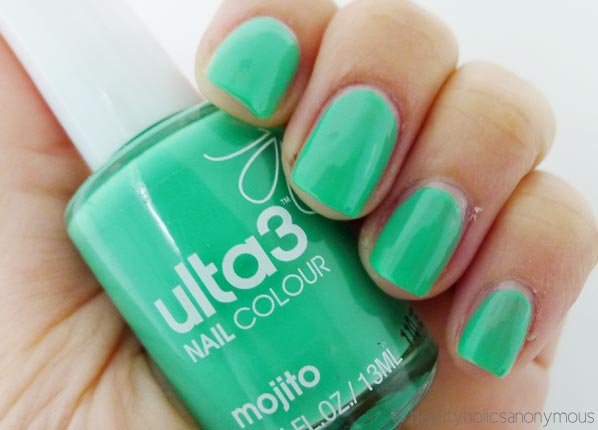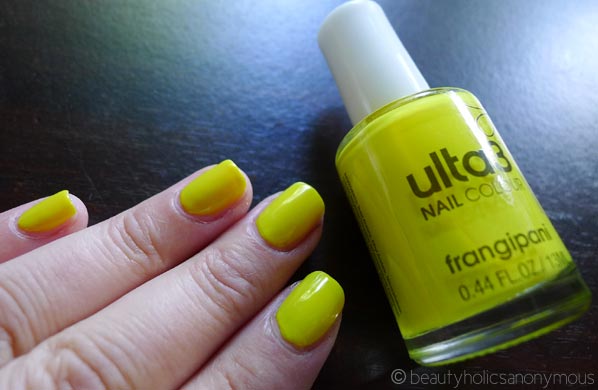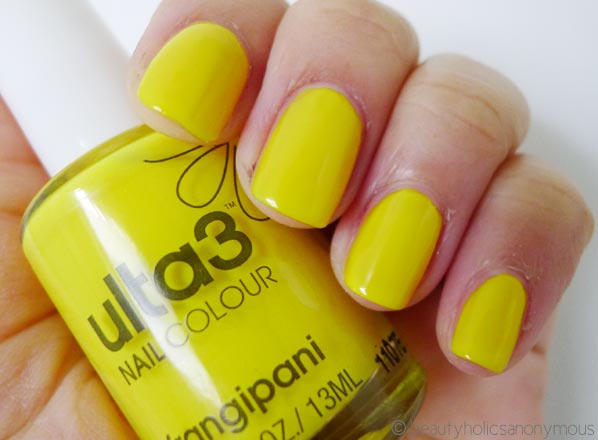 My least favourite of the lot is the Frangipani. It didn't look good with my skintone, it was the streakiest of the lot AND it stains the nails. Some of it got on my cuticles and it stained them yellow too.
The rest of the colours are just my cup of tea for summer, especially Mojito.
What's that now? Oh right. The 90s called. They want my fluoro nails back 😛
Ulta3 nail polishes retail at AU$2.25 for 13.5ml (cheap as!) and are available at selected pharmacies nationwide.