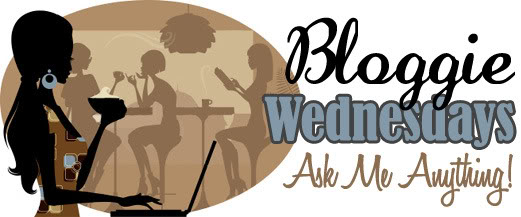 Happy hump day, chickens!
It's been a while since I've done an Ask Me Anything post. It's when I open the floor to you, when you can ask me, well, anything! Let's have a virtual cuppa and have a chat, shall we?
Do you have any questions, beauty or related to blogging? Even if you don't, feel free to drop in and say hi. Tell me about the latest movie you've watched (mine was Batman: The Dark Knight Rises. Watched it on IMAX. Fantastic movie, by the way). Tell me what you've bought lately (I bought two pairs of sterling silver earrings online, total cost $9. Score!). Have a problem you can't seem to solve? A problem shared is a problem halved. You get the picture

If you have any blogging-related questions, do let me know. It will help me a lot in writing my Bloggie Wednesday posts.
My cuppa tea is ready and waiting for you

Bloggie Wednesdays
is a series of articles just on blogging. They contain tips, how-tos, discussions about anything and everything you need to know about blogging and how we can be better bloggers. If you have any suggestions, tips and tricks about blogging you would like to share with us, or if you have any questions you would like me to address, please let us know in the comments.