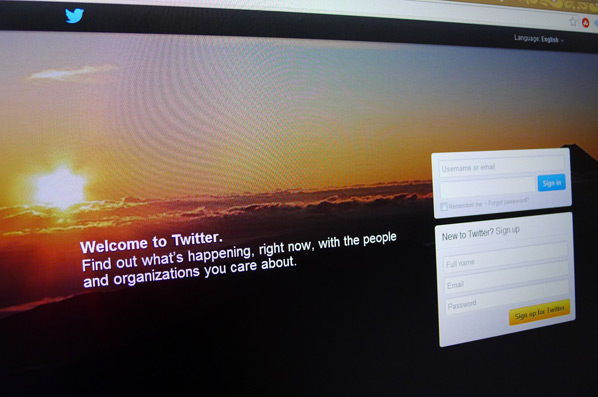 I can't remember when it was when I stumbled upon Twitter chats. I've read about them on blogs on blogging, but they never tell you which website to go to for the chats. You see, I had always thoughts when people hold Twitter chats and Twitter parties, it meant a special online chatroom, IRC-style. It wasn't.
So where the heck were this so-called Twitter chats?
One evening as I was checking Twitter on my phone, I noticed a lot of tweets on my timeline with the hashtag #bbloggers. Didn't know what it was, and at that time, I didn't really care. As time went on, I noticed that on certain days, there will be a long stream of tweets with that hashtag and people seemed to be chatting on specific topics, not just random ramblings. Light bulb moment.
So that's where people were having these Twitter chats and parties. On Twitter itself! Not some special chatroom. Aww I didn't feel so bad thinking I wasn't included anymore

Twitter chats are usually held at specific dates and times. There's always a hashtag with any of the tweets related to the chats so that the tweets can be searched based on the hashtags. Most of the time, the host/moderator of the chats will have specific topics for anyone joining in the chats to discuss about. Other times when there aren't any, anyone can ask questions about anything (usually blogging-related), and usually someone in the stream will respond. Anyone can join in the chats.
As for the topics, they can be about anything but I usually join the ones that are related to blogging. For example, photography tips for bloggers, networking tips, how to deal with negative comments and trolls, etc. There's always something new to learn from other bloggers, no matter how long you've been blogging.
Here are some dos and dont's about Twitter chats:
Do join in! It's an open invitation to all. Introduce yourself and the blog you run before the chat begins.
Having said that, don't feel pressured to have to join in if you're worried you may not have anything to contribute. Sometimes, when I'm not familiar with the topic, I don't join in the chat but I follow the twitter feed to learn more about the topic.
Do use the hashtag when answering questions posed by the host. This way, other people who do not follow you on Twitter can see your answers as well when they follow the hashtag on their Twitter app.
Don't spam the chat and misuse the hashtag by repeatedly posting links to your blog. It's incredibly off-putting and disrupts the flow of the chat.
Do play nice and be courteous throughout the chat. There may be tweets from bloggers that you disagree with, but surely we can be adults and agree to disagree.
For those who do not participate in the Twitter chats, do use the MUTE function in your Twitter app. Twitter chats usually run for an hour, and if a lot of people whom you follow participate in the chat, your timeline is going to be flooded with a stream of tweets you may or may not be interested in. If it's not your thing, simply mute the hashtag and your timeline will be able to breathe a sigh of relief again.
So what's the best Twitter apps/websites to use to join in the fun? It's still Twitter, so feel free to use whatever app you're already using for your tweets. I like TweetDeck for the desktop; simply search for the hashtag, add a new column, and you'll see a stream of tweets that has the chat hashtag. Hootsuite is also another good app for Twitter chats. Do check out TweetChat.com if you want to chat on your browser instead.
Now that I've talked a whole lot about Twitter chats, what are the ones available and when can you join in? Like I mentioned earlier, the ones that I join in are predominantly about blogging, thus they are just about the only ones I know at the moment. If you know of any more chats, please let us know in the comments (please include the dates, times and hashtags for the chats).
#BlogTrends
: Hosted by
Blog Trends
. Runs every Tuesday, 11am Australian EST. For more information on what topics will be discussed prior to the chats, sign up to become a
Blog Trends member
. It's free. You can also read
transcripts
of previous chats on the website.
#bbloggers
: Stands for 'Beauty Bloggers'. Hosted by
bbloggerschat
. Participants are mostly beauty bloggers from the UK, although more from the US, Australia and Asia are joining in. Runs every Wednesday and Sunday at 8pm GMT (5 or 6am the next day Australian EST, depending on daylight savings).
#BMBChat
: Hosted by Brand Meets Blog. Runs twice a month (time varies, but mostly 10am – 11am). For more information on #BMBChat, dates and times of the chats, please check out their
website
.
#iFabboAUS
: Hosted by
iFabbo
and Blog Trends. Runs on Wednesdays, 8pm Australian EST.
#pbwebinar
: Hosted by Darren Rowse of Problogger.net. He runs free webinars from time to time, sharing his blogging knowledge and interviewing bloggers. The chat begins when the webinar runs. If you would like to be notified of future Problogger webinars,
click here to leave your email address
.
As much as I enjoy these Twitter chats, I wish they would run in the evenings. Most bloggers have day jobs and aren't able to participate when Twitter chats run in the morning. So if you're planning to host a Twitter chat, please run it in the evening or weekend so that more local bloggers can join in too.
Have fun in your Twitter chats, and hopefully I'll be able to join you too

Note: I'm not affiliated with any of the websites mentioned.
Bloggie Wednesdays
is a series of articles just on blogging. They contain tips, how-tos, discussions about anything and everything you need to know about blogging and how we can be better bloggers. If you have any suggestions, tips and tricks about blogging you would like to share with us, or if you have any questions you would like me to address, please let us know in the comments.