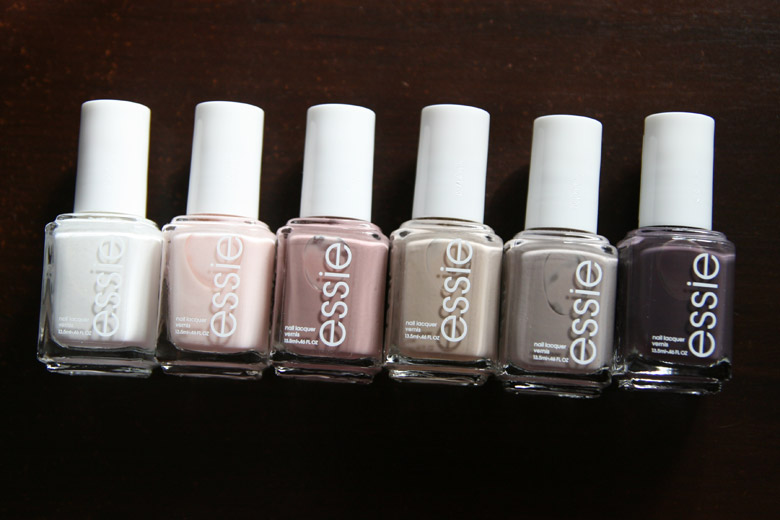 It must be autumn in the air because I'm seeing a whole lot of nudes and neutrals in makeup these days, particularly nail polish. Now I'm not really a fan of nude nail polish but for the past month or so, I find myself reaching for nudes more often compared to my usual bright reds, blues or greens. Is it just the season or am I becoming a dull ol' sod?
Essie's Colours of Couture collection stood out for me because with the exception of one shade, it's gorgeous. Essie's formula is usually a hit and miss for me; not all are good. But for this collection, there are a few stand-outs that I just have to share with you.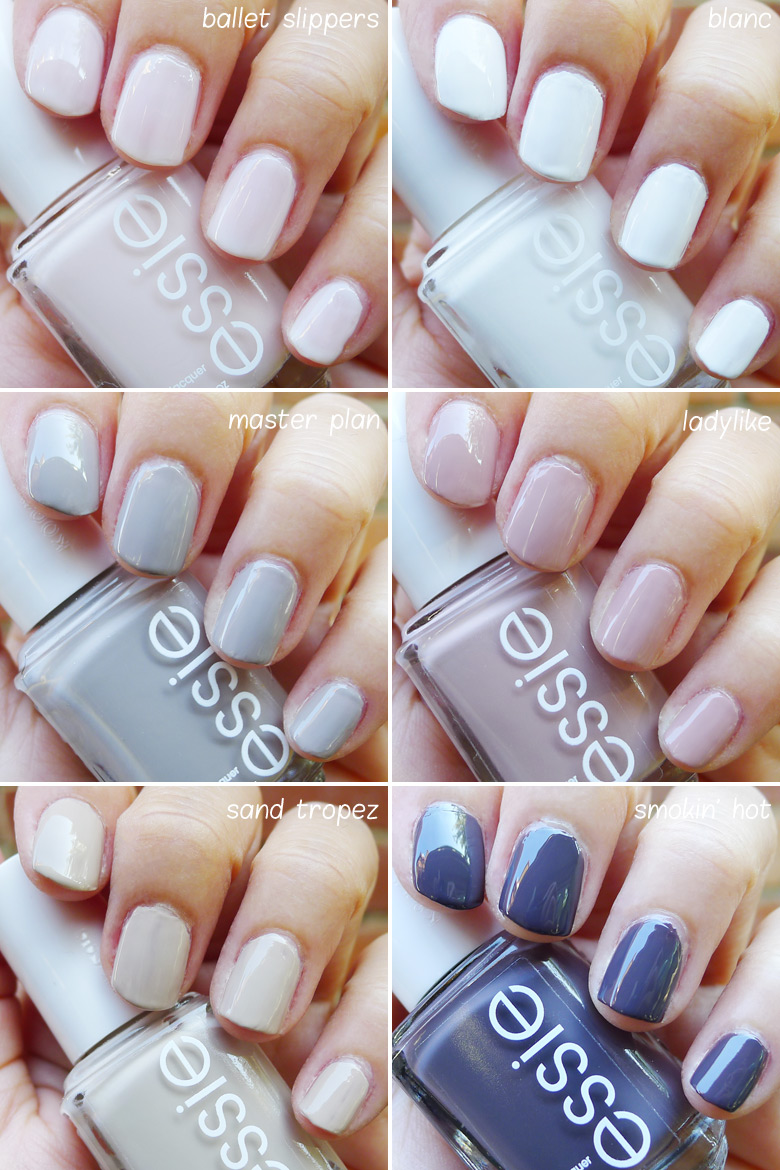 Ballet Slippers: a beautiful nude, almost cream with the palest hint of pink. Here I've painted on 2 coats and looks slightly sheer. I don't normally like sheer nail polish but for this shade, it looks better sheer. Lovely for weddings and is very office-friendly.
Blanc: stark white. By stark white, I mean Liquid Paper/White Out on nails (something I used to paint on my nails back in high school. Hello, so on trend even back in 1995!). The formula feels a bit tacky on the nails. As much as I used to enjoy painting Liquid Paper on my nails 20 years ago, I'm happy not to wear stark white nails any more. This is the shade I'm most meh about.
Master Plan: a gorgeous jelly taupe. My brush for this nail polish is a bit wonky and has lots of kinks in the bristles which made application quite messy. Otherwise, the colour? Stunning.
Ladylike: a pink-toned nude. Even though I have a warm, yellow skin tone, the cool nude goes very well with my skin tone. Another very office-friendly colour.
Sand Tropez: A warm, very creamy nude. It may not look like it in the photo no thanks to my lousy nail polish application, but it's actually a very chic shade. I really like this one. Another very office-friendly colour.
Smokin' Hot: very dark, brownish purple. I don't know why the photo insisted on making it look like blue nail polish but it really is not. It's a very beautiful shade that is perfect for autumn. For me, this has the best formula of the lot and is my favourite shade of the collection.
If you're a fan of nude/neutral nail polishes, I highly recommend you check these shades out. Except maybe Blanc, only because the formula is pretty shoddy.
Essie nail polishes retail at AU$16.95 each and is available in Priceline and selected pharmacies throughout April.
Are you a fan of nude nail polishes? More importantly, tell me. Did you also paint Liquid Paper on your nails when you were in school?