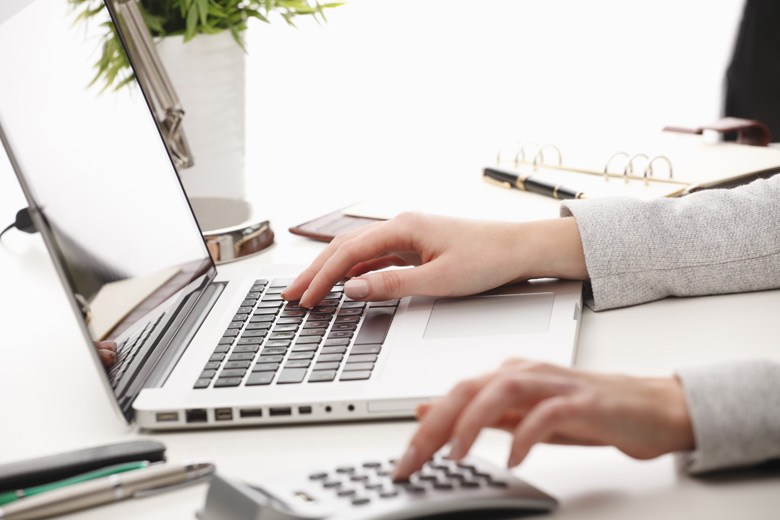 © sepy
Now that we're in a new financial year (at least, it is for Australians), it's time to go through our blogging bills and see how much we spend on our blogs. Now I don't make a lot of money on the blog but what I do make, most of it goes back into the blog. It's just like any business isn't it?
If you're running your blog full-time and are blogging professionally, you have to take stock of all that you've spent on the blog for your annual tax returns, not just how much you've made. This doesn't just include things like domain and webhost fees. It also includes part of your Internet bills, electricity bills, rent (e.g. you blog in your home office. That area can be tax-deductible), etc. I'm not a tax accountant so it's best to have a chat with yours about it.
I went over my own bills (overhead fees aside) and found out that I do spend quite a lot on the blog on a yearly basis. Today I thought I'd share with you some of the fees I have to pay to keep Beautyholics Anonymous running.
PicMonkey (US$4.99 per month, US$59.88 per year) – for online photo editing (the best I've found so far)
Feedblitz (US$13.95 per month, US$167.40 per year) – for serving you blog post subscriptions via email
Dropbox (AU$109.00 per year) – to keep all the important data
Photobucket (US$24.68 per year) – to store all old images used on the blog. I've been transferring a lot of images over to my webhost so I'll be retiring this by the end of the year
Dollar Photo Club (US$99 per year) – for all the stock images you see on the blog.
Domain via Godaddy (US$18.66 per year) – for the blog's URL
Webhost via Hostgator (US$119.40 per year) – for the blog's webhost
Hostgator CodeGuard (US$15.95 per year) – an automatic website backup solution
Domain registration for .com.au, .net, .org, .org.au, etc (AU$34.88 per year) – all links to Beautyholics Anonymous that end with those will be redirected to this link.
CoSchedule (US$10 per month, US$120 per year) – for my editorial calendar and scheduling of social media updates.
This is just for your information in the spirit of transparency and disclosure. The above doesn't even include the blogging conferences I attend, premium WordPress themes and plugins for web design and all of the beauty products I buy to review on the blog. Ah I bet you're asking if those are tax-deductible eh, those beauty products? I've spoken to two tax accountants about it and to date, I still can't get a definitive answer. One said that as the products are vital for content creation for the website, I can claim some amount from them. The other accountant said that they're not tax deductible as they're, well, just beauty products. If you're an accountant who deals with bloggers, can you please help shed some light in the matter?
I really would love to be able to claim something for that Tom Ford lipstick. 😉
Seriously though, make sure you keep all of your receipts for any item or service you've spent for the blog, to keep it running and for content creation. If you travel for events that you cover on your blog, keep a travel log as well. Whether or not any of these information will be useful for your accountant, at least you've got them covered. If the invoices are issued via PayPal, make sure you print all of them out for your accountant or if you're sorting out the tax returns yourself.
Even if you're not blogging full-time, it's a good idea to take stock of all of your blog-related expenditure so that you know how much you spend on it on a monthly or yearly basis. If you do monetise your blog, it's a good motivation to try to at least make enough money to cover any out-of-pocket costs for your blog.
Again, I'm not well-versed in tax returns so please check with your accountant (or like me, Google the crap out of it) for more information. Tax return season isn't a fun one so let's just bite the bullet and get it over with, eh? 🙂
What about you? How much do you spend on your blog?
Bloggie Wednesdays
is a series of articles just on blogging. They contain tips, how-tos, discussions about anything and everything you need to know about blogging and how we can be better bloggers. If you have any suggestions, tips and tricks about blogging you would like to share with us, or if you have any questions you would like me to address, please let us know in the comments. This post also contains several affiliate links. By purchasing something via these links (at no extra cost to you), you're supporting Beautyholics Anonymous, which I highly appreciate.