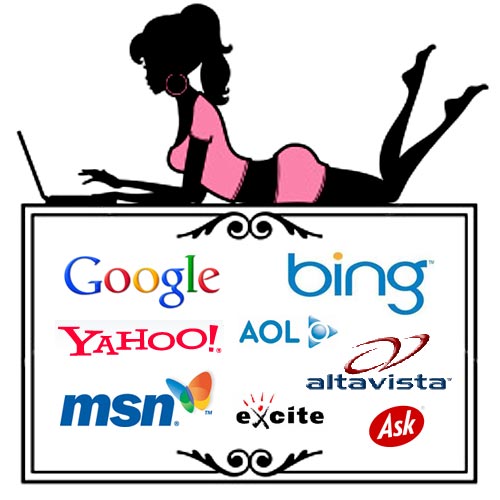 If you were to take a closer look at your blog traffic sources on web stat sites like Google Analytics, high chances are most of your traffic comes from search engines. With so many websites and blogs out there, it's a minefield as to whose post would come up first on a Google search. If you want your well-written content to display at least on the first page of a Google search, then your blog has to be optimised to make that happen.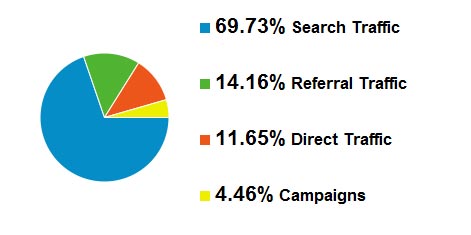 This is where Search Engine Optimisation (SEO) comes in.
I'm sure you've probably heard that term to death. I know I have. Boring stuff really, but it's still important if you want your blog to reach further. Traffic that comes to your blog through search engines have the potential to keep those visitors and turn them into long-term readers.
So, how would you optimise your blog to draw those potential readers in? Here are my top six SEO tips:
1. Content
Let me first emphasise this: good content always, ALWAYS trumps SEO. No amount of SEO done will bring you the traffic you want if there's no quality content. Sure you'll be getting a lot of hits from Google when you spam keywords, but all you'll be getting are fleeting visits and your bounce rate will be very high.
Bounce rate is the percentage of visitors entering and leaving your site rather than continuing viewing other pages within the same site. You'd want that as low as possible. Think long-term parking for your readers, not 1P parking (for my international readers, 1P = 1 hour parking. That's short, by the way

).
2. HTML Meta Tags for the website
Google uses meta tags and description when displaying search results. When you search for a website, you'll notice that Google displays the description of the website along with the link. This shows any potential readers what your blog is about. Use a catchy phrase for yours, but keep it short.
So where are these meta tags on your blog? You will not be able to see them on your website, but if you check the page source on your browser, you will be able to see them at the top of the page.

For self-hosted WordPress users:
If you're using premium WordPress themes, high chances are your SEO has already been worked out for you. I'm currently on the Thesis framework, which makes it very easy for me to add my blog description and keywords without mucking about the code. However, if you're using free WordPress themes, you might want to take a look at your meta tags and see if they are there. If not, it's time to add them in.
Go to Editor -> Edit Themes -> header.php.
Go to the line where you see something like <title>some-jibberish-code-thingamabob</title>.
Immediately below that line, add in your meta tags by writing in the line as shown below:

Keep the text between the quotes.
Remember that this has to be placed in between the <head> and </head> section. It's best to add that in before the <link rel="something-or-rather"> bits.
There are also WordPress plugins you can use to optimise your blog, and a highly popular one is the All In One SEO Pack. If you would prefer to not touch your code (I understand how intimidating it can be), then do give this plugin a go, as it automatically generates meta tags for you. It will also be useful for your individual posts.
For Blogger users:
Go to Settings -> Template -> Edit HTML
You'll see some text about directly editing HTML being only recommended for Advanced Users. Don't worry about it, just click on Proceed.
Copy and paste the original code into Notepad. Save that as a backup.
Go to the line where you see <title><data:blog.pageTitle/></title>.
Immediately below that line, add in your meta tags by pasting the line as shown below:

Keep the text between the quotes.
Remember that this has to be placed in between the <head> and </head> section.
For WordPress.com users, I'm afraid you cannot edit your PHP files. However, all WordPress.com blogs have built-in XML sitemaps, so Google will still be able to find your blog without you having to pump it up SEO-style.
3. Tags/keywords for your posts
Now that you've SEO-ed your main blog, it's time to do something about your individual posts. For popular blogging platforms, you'll notice that there's a section in the Add New Post page where you can add tags. These are keywords related to the post you're writing.
Just add the relevant ones in; do not spam the section with unnecessary keywords. E.g. if you blog about a lipstick, the keywords would be "lipstick", the brand, the name of the shade and the colour range. I don't think it's necessary to add "mouth, lips, teeth"

4. Post titles
If you want to climb to the first page of Google when people search for a topic that you've written about, then it's important that you get your titles right.
E.g. "Loving Chanel's Rouge Coco Shine in Rivage!" would come up quicker in search engines when someone's searching for Chanel Rouge Coco Shine in Rivage than "I Love This Chanel Lipstick!"
5. Post permalinks
Permalinks are the permanent links to individual blog posts and pages. Some might argue that this is not important in terms of SEO, but I believe it is. Search engine spiders crawl the Internet for the information, and how you set your permalinks affect how your content show in search engines. Besides, it is also clearer to the reader when your permalink is www.beautybloggingrox/2011/09/september-shopping-haul than www.beautybloggingrox.com/p=463.
6. Content
Yep, I repeated content, good quality content, because it is worth repeating. Write with the passion you have for beauty blogging, and I guarantee you, people will come. They will want to link to your interesting posts, and tell their friends about them. SEO can only do so much for you. Keep 'em coming with what you already have. Just let SEO take you that one step further.
Have you done any SEO on your blog? Do you have any SEO tips of your own? Has optimisation helped or hurt your blog? Do share with us

Note: Independent Fashion Bloggers recently published an article about beginners' guide to SEO, which is worth checking out.
Bloggie Wednesdays
is a series of articles just on blogging. They contain tips, how-tos, discussions about anything and everything you need to know about blogging and how we can be better bloggers. If you have any suggestions, tips and tricks about blogging you would like to share with us, or if you have any questions you would like me to address, please let us know in the comments.