Note: This is a picture-heavy post.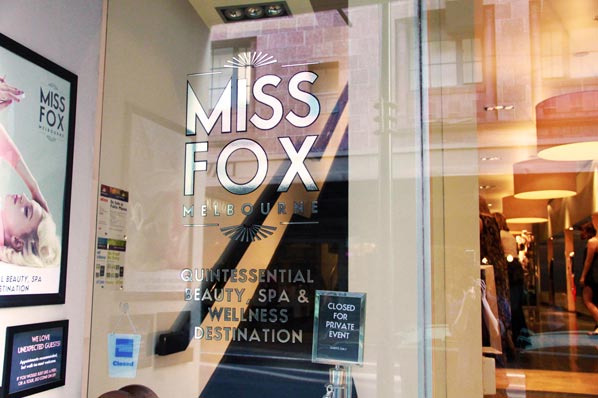 What: Melbourne Beauty Blogger Event (MBBE) 2011
When: Saturday, 12 November 2011
Where: Miss Fox, Collins St
What I wore: A pink cocktail dress from Review
Highlights:
This year's MBBE was held at Miss Fox. I couldn't think of a better venue. I've been to Miss Fox several times for manicures (and once, a blowdry), and you can't ask for better ambience and service.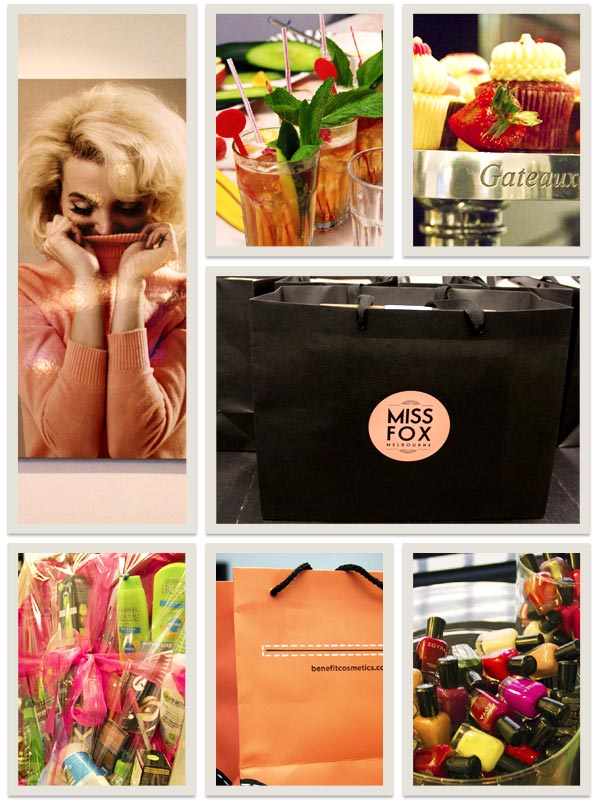 Victoria, the director of Miss Fox, made us free-flowing Pimms! I'm embarrassed to say I've never had Pimms, but after I've had a taste of Victoria's concoction, I'll be making myself some again soon.
Cupcakes were also kindly provided by Miss Fox, and they were absolutely yummy. I stupidly only had one.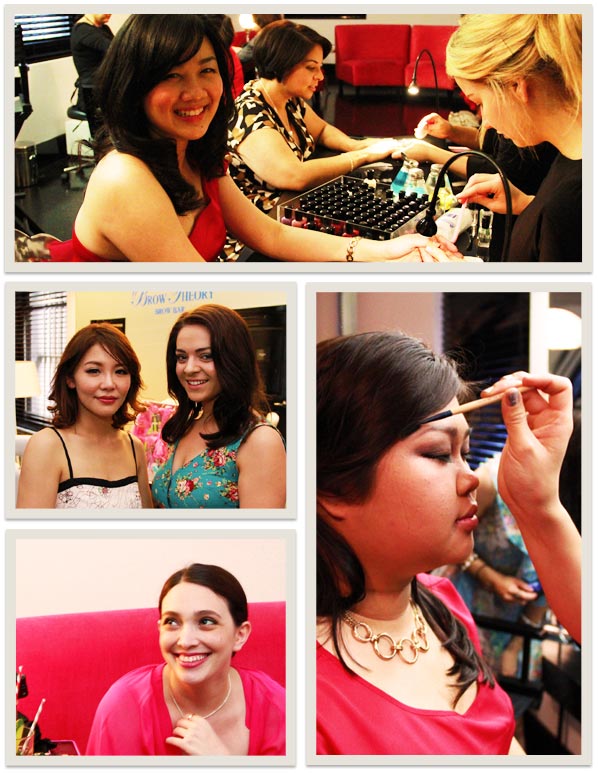 We were given complimentary hand massages (using very luxe Shiffa products; one of them's an oil infused with gold!), classic manicures (using Zoya nail lacquers) and makeovers (makeup by Jane Iredale). We were a very pampered bunch.
Kimmi came down from Sydney for the event. She's our honorary MBBE girl
During the event, we were each given a beauty quiz to do, just to see how much we know about the beauty industry, skincare, makeup, etc. I scored 4/10. Man, that was embarrassing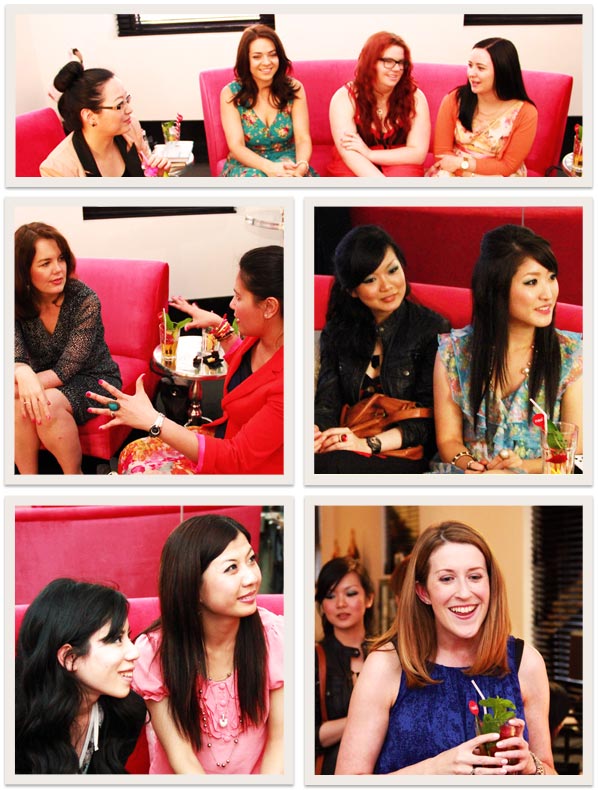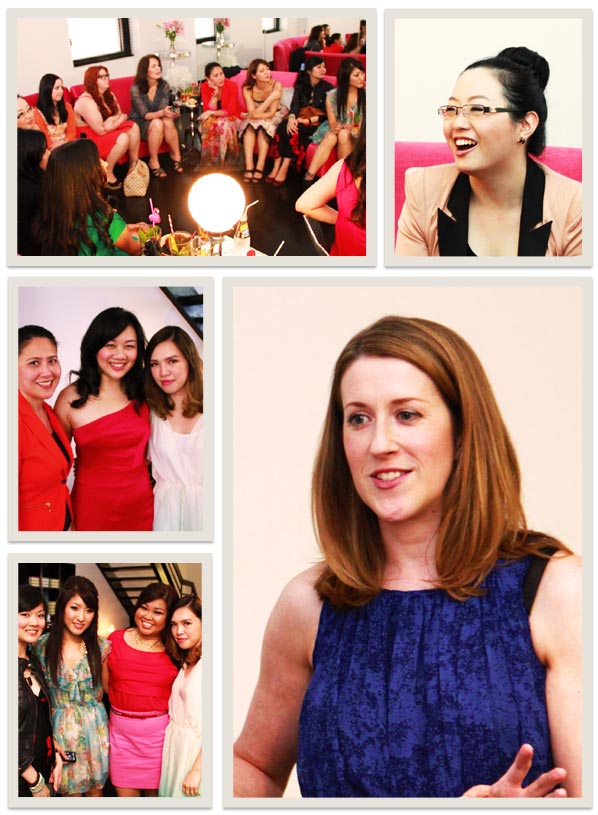 The speaker of the event was someone I greatly admire. I was really excited when I found out that Kate Morris would be speaking at the event.
Kate is an amazing Australian businesswoman, and the founder of the first online beauty store in Australia, Adore Beauty.
She started Adore Beauty with only $12,000 seed money, and 11 years later has grown the business into a huge success.
Do you know that every brand you see in the store has rejected her at some stage within the last 11 years? E.g. Lancome took 5 years to get on board. It was Kate's perseverance and tenacity in showing Lancome what Adore Beauty can do that finally convinced Lancome to get on board.
She said that beauty bloggers are opinion leaders. Love it!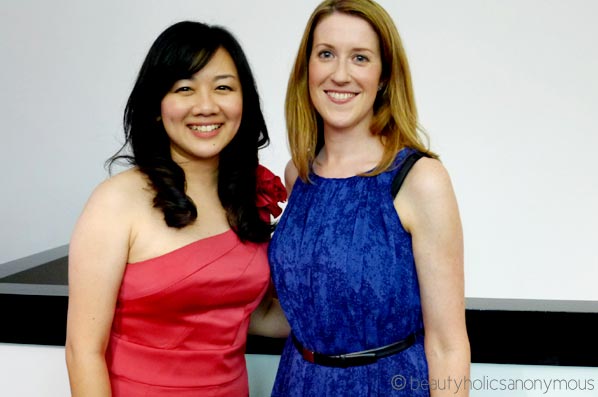 The lovely Kate Morris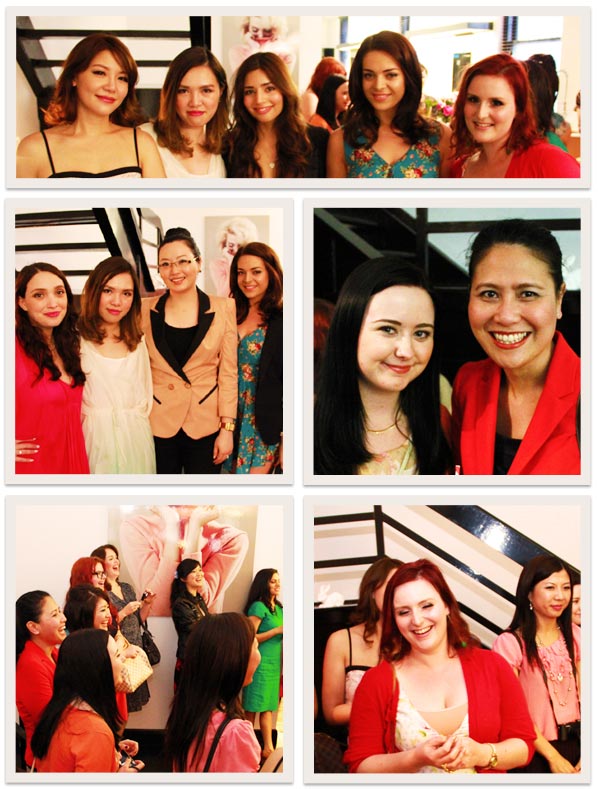 Just before the evening ended, there was a raffle of beauty products and gift vouchers. Kimmi won the big prize with heaps of Garnier products. Celina won a Guinot gift pack, Tina an Illamasqua goodie bag, Jess an Avon gift pack, Emma a subscription to Glossybox. Guess what? I won something too! Mine's an Endota Spa pack, which I've been *ahem* eyeing most evening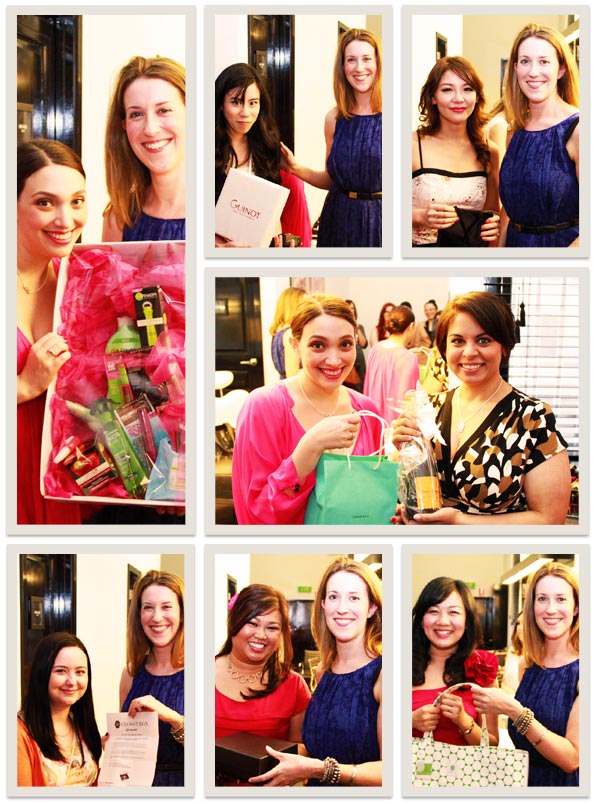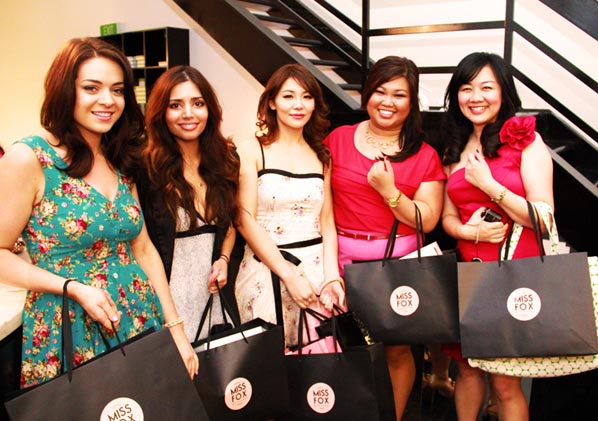 Posing with our goodie bags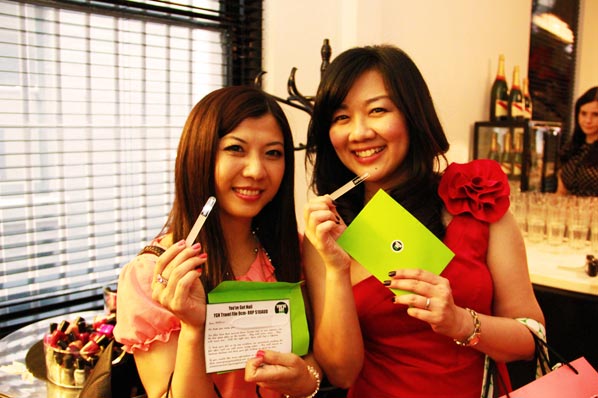 YGN glass files, sponsored by You've Got Nail. These are absolutely darling!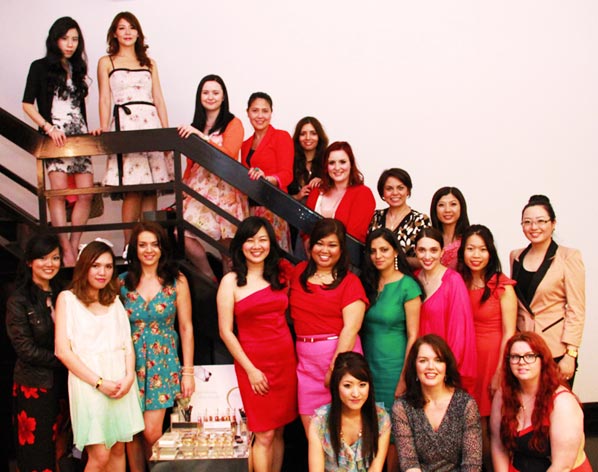 MBBE 2011
Top row on stairs L-R: Celina (Fables in Fashion), Tina (Chasing Elixir), Emma (Emmabovarybeauty), Norlin (Baubles, Bubbles and Bags), Mel (Ampersandmel), Stef (Girl with the Curious Nose), Jacie (You've Got Nail), Amy (Things I Love)
Standing L-R: Emily (Emilyquak), Val (Ponikuta), Molly (Molly's Maquillage), Me, Jess (Missjshopaholic), Maddy (Beauty by an Indian), Kimmi (The Plastic Diaries), Ling (The Best Beauty Blog), Akisa (Beauty Swatch)
Bottom row: Shizuka (Heartofpearl), Karyn (MsSparkleArkle), Melissa (MissMakeupLover1)
Here's a little peak into the goodie bag we received at the event. My favourite item in the goodie bag would have to be the bag hanger. That's a little bit of bling Jacie and I made for the MBBE girls (I glued the rhinestones, she made the resin for the logo). It's our Pink Ladies jacket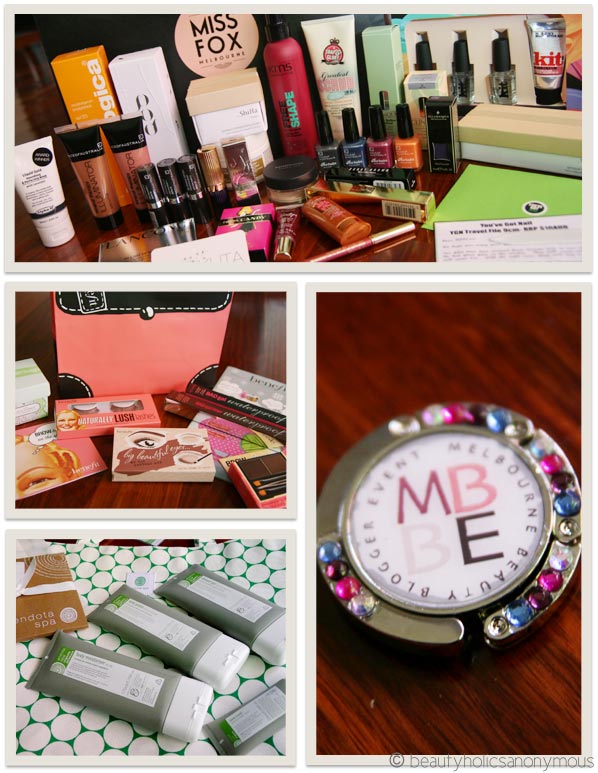 I cannot end the post without a special mention of appreciation to Val, who organised this fabulous event for all of us. Without her, there wouldn't be MBBE, which I'm so grateful for. I may not have the chance to know all these beautiful ladies. So thank you, Val. You've done it again!
All in all, it was a very lovely evening spent with the MBBE girls. It was filled with lots of laughter, pampered hands, blistered feet (from the high heels), and great company.
Many thanks to Miss Fox for having us!
Images without watermark (which are most of the photos above) are courtesy of Brandon Cook.