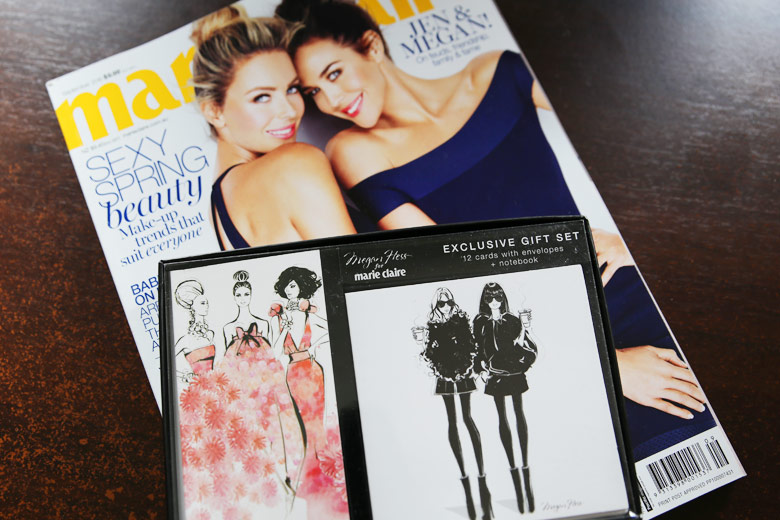 It's no secret on the blog that I'm a magazine junkie. The habit started when I was in primary school, increased when I discovered my first teen magazine, and escalated to epic proportions in uni when I finally had access to all of the international magazines I've always wanted to read but could never afford. Back in the day, Malaysian magazines were sold as magazines only. But when I finally was able to buy UK versions of InStyle, Glamour, Marie Claire, etc, what attracted me more to the magazines were all of the amazing gifts with purchase (GWP) they came with.
"You mean they actually gave out free stuff with magazines? GET OUT OF TOWN!"
As I usually purchased women's magazines, the GWPs that came almost monthly with those magazines were mostly beauty products. Sometimes they were deluxe-sized samples and when I'm lucky, the mags would come with full-sized makeup or even skincare. I bought a lot of magazines that came with full-sized beauty products because they were worth more than the magazine itself (and the mag would just be a bonus!).
You can see why the habit became worse. 😛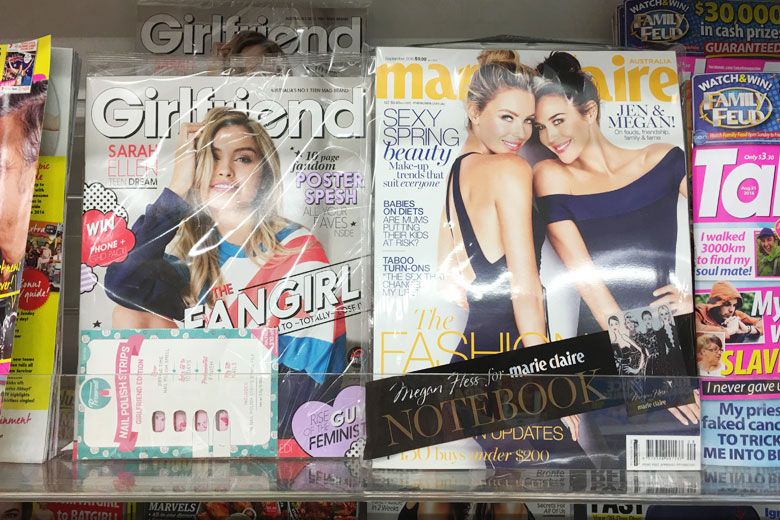 After years of spending a shit-tonne money on magazines, thankfully, the habit has gone down significantly. Instead of buying magazines off the shelf, I subscribe to a few of them annually. Currently I'm subscribed to Marie Claire and Runner's World. They're cheaper than buying individual magazines in store. Unfortunately, this also means that with magazine subscriptions, I no longer get the GWPs that come with the magazines unless I purchase them off the shelf.
Publishing companies sure are sneaky lil' buggers, enticing potential customers with their GWPs, dangling the proverbial carrot in front of them with awesome gifts and then hopefully reaching their ultimate goal of converting those one-off magazine readers into long-term subscribers. Oh yeah, I'm onto them! And yes, that's how I got sucked in too. 😛
It stinks that magazine subscribers don't get the goodies as well. Sometimes when I'm at the newsagent or supermarket, I'd come across the magazine aisle and there would be an awesome GWP that came with a magazine that I was already subscribed to, yet I can't get the item unless I purchased the magazine. I would, very sheepishly, admit that there were times when the GWP was so enticing that I would buy a duplicate copy just to get the item. I know, I'm hopeless. Please don't judge me too much. 😛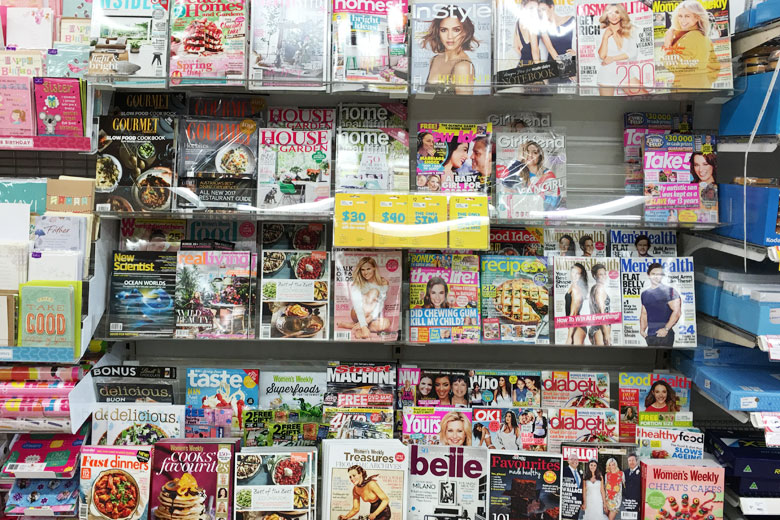 Magazines with great GWPs usually sell out quickly. If the GWPs aren't stuck hard to the magazine, they're sometimes also stolen. The August 2016 edition of ELLE Australia had a deluxe sample of the newly-repackaged Benefit Gimme Brow. This was a very hot item; many of the newsagents I went to sold out of the magazine. Unfortunately, my local Coles and Woolworths supermarkets had all of the Gimme Brows torn off the magazine and stolen. It was easy for the thieves to tear them off the magazine and walk out of the supermarkets because they weren't scanned into the system. This wasn't the first time GWPs were stolen from magazines. Sadly, it's a common occurrence.
Still, magazines with good GWPs will always be a weakness of mine. I wonder what these mags will come with next. 😉
What about you? Are you more inclined to buy a magazine if the GWP is good? Even if you're not terribly interested in the mag itself?