Sometime last year, when I was given a complimentary Clear+Brilliant laser treatment at the ERASE Clinic at Malvern, the good people of the clinic also sent me home with a couple of Jan Marini products from the salon. Jan Marini is a popular salon skincare brand in the US, and ERASE is one of the few salons in Australia that stock the skincare line.
Today I'm going to review a sunscreen that was kindly given to me after the treatment, and that's the Antioxidant Daily Face Protectant SPF15.
Description:
Contains microscopic oil absorbing particles to form a velvety skin-conditioning matte surface. It's formulated with antioxidants Beta Glucan and Phytomelanin for anti-aging benefits. Enhances protection against damage caused by UV exposure. Provides a broad-spectrum SPF30 waterproof shield.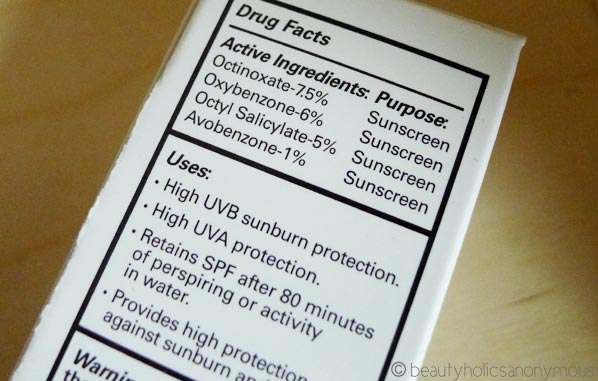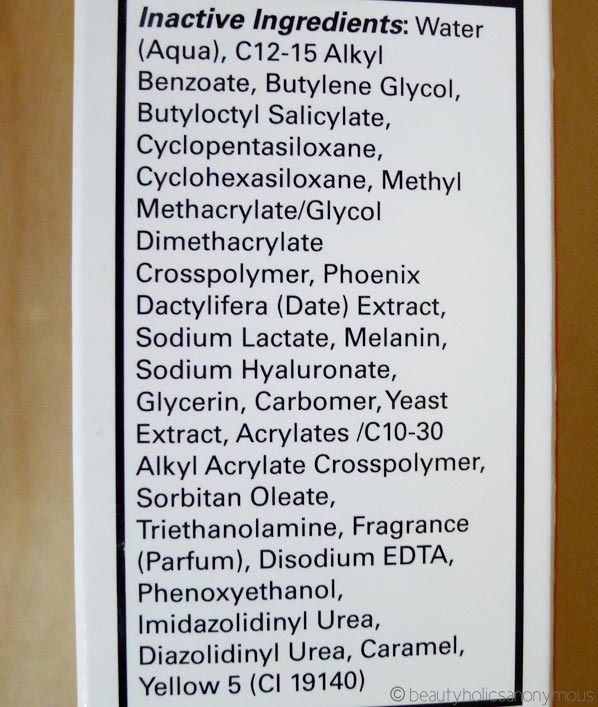 It's a fairly light-textured yellow cream. I like squirting two pea-sized dollops, lightly rub my palms together and gently pat the sunscreen on the face and neck.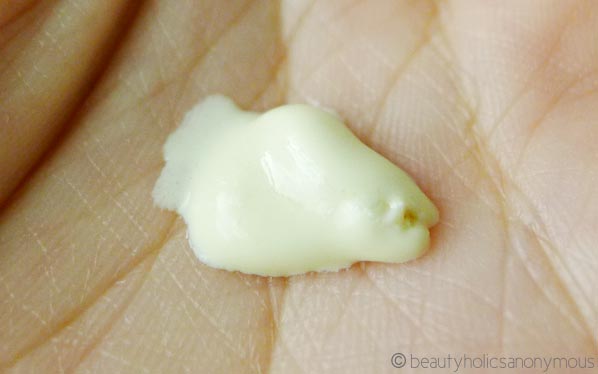 I've been using this for 6 months now, and oh, I'll just come out and say it. I love this sunscreen. I really do.
It's perfect for my combination skin.
It doesn't break me out at all.
It doesn't give me a shiny face.
It doesn't block my pores.
It doesn't cast a white shadow on my skin.
Best of all, it smells of mangoes.
Mangoes, people! How often do you encounter sunscreens that do not reek of a chemical scent, much less something that smells so incredibly yummy?
You'll notice that there's a sticker on the bottle that states "SPF15″. It actually covers the words "SPF30″. unfortunately, as the Australian standards for sunscreen are high, this could not pass as SPF30 here. The beauty therapist assured me that Jan Marini sunscreen products are tested in independent labs and that they do have the sun protection factor of 30. Erring on the side of caution, I reapply every few hours.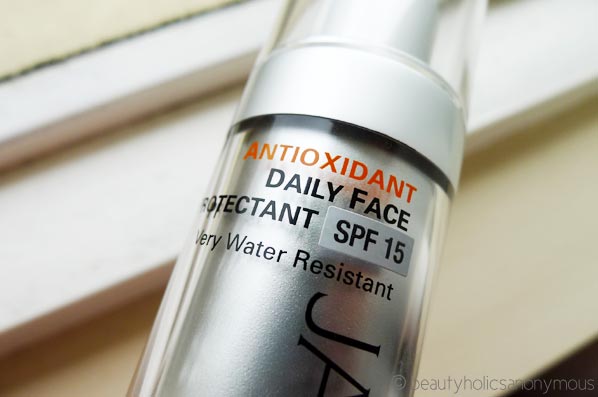 I'm probably going to cop some flak for this, because this sunscreen does contain oxybenzone, which in a study by the CDC (Centers for Disease Control and Prevention) in the US has suggested that the chemical is actually absorbed into our system, and can stay there for an unknown amount of time. Currently, there are no studies showing a direct relationship between oxybenzone in sunscreen and negative health consequences, so it's a matter of "use at your own risk", and that's what I'm doing. It's a pity physical sunscreens do not work for me. I've tried a number of them, and all were far too heavy and greasy for my skin (I couldn't even handle them on my body). I am still in search for the perfect sunscreen for my skin that does not contain the "bad stuff", but for now, this is what I'm using and I admit I do like it.
Now, where can you buy this if you're far away from Malvern? Unfortunately, Jan Marini products are not available online in Australia. According to them, order processors at online retail warehouses are not qualified or equipped to provide professional skincare advice or assist with product choice. The best way to order Jan Marini products is to contact them directly on (03) 9571 9990 or 1800 330 855 for authorised Australian retailers. Alternatively, you can email them at info@janmariniaustralia.com.au for referral to a Jan Marini Skin Research authorized Australian retailer near you.
Jan Marini's Antioxidant Daily Face Protectant SPF15 retails at US$48 fpr 57g/2oz.
What I like about it: Non-greasy, doesn't block my pores, smells pretty damn good of delicious mangoes.
What I do not like about it: Contains oxybenzone; It's not available for purchase online in Australia.
Do you use sunscreens that contain oxybenzone, or do you try to avoid them as much as you can?