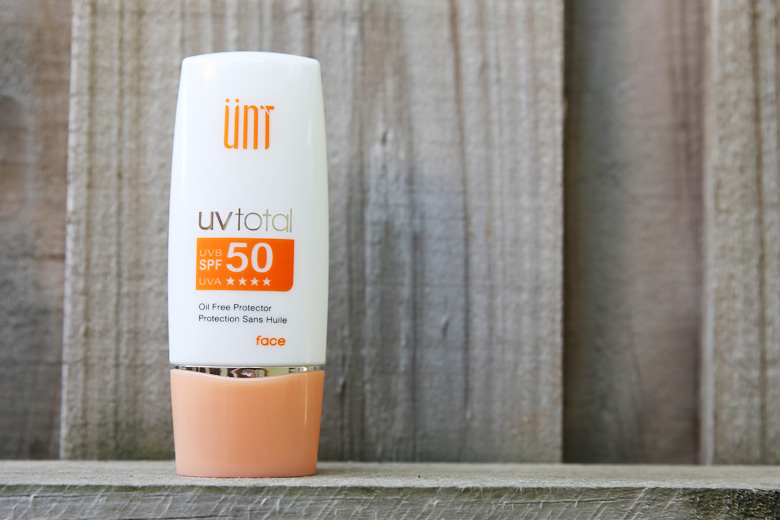 I've tried Japanese sunscreens. I've even dabbled with Korean sunscreens. It's no secret here on BA that I'm a fan of them. They're ultra-light, don't leave a ghastly white cast on the skin and did I say, they're really, really light? Well, today I'm going to talk about a new sunscreen I came across and this time, it's a Taiwanese sunscreen!
In terms of Taiwanese skincare, I've only tried Naruko. As for facial sheet masks, L'Herboflore and My Beauty Diary masks are the bomb. To be honest, I've never heard of the brand UNT until a friend of mine started working there. Thanks to her, I had the opportunity to give some of their products a go. One of them is the UV Total SPF50.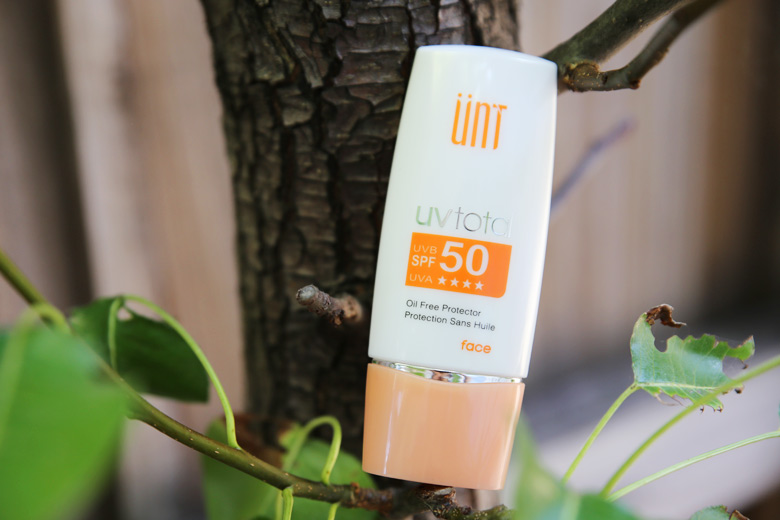 Straight up, I really like this sunscreen. It's just as ultra-light as the Japanese/Korean sunscreens I love. It blends on the skin easily and smoothly, and it doesn't leave any hint of greasiness. It absorbs quickly and makes a good base for makeup. Best of all, it doesn't have that chemical sunscreen-y scent. The floral scent is actually quite pleasant.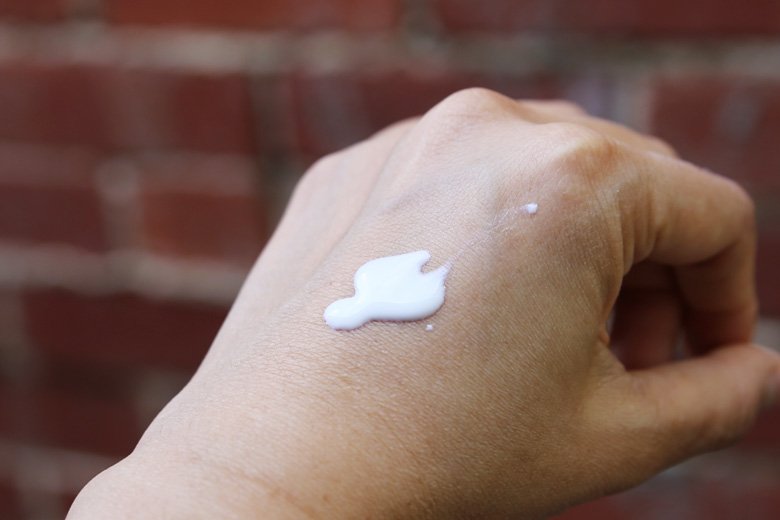 Unfortunately, the sunscreen doesn't come with a list of ingredients, or at least, I could have been given a bottle without a box, if it came in one. The UNT website doesn't list the full ingredients (tsk tsk!), only that it contains Tinosorb and zinc oxide as the sunscreen's active ingredients. I checked the product's Q&A section; someone asked for the percentage of zinc oxide and titanium dioxide in this sunscreen and according to UNT, the UV Total SPF50 contains 5.07% zinc oxide. It doesn't contain titanium dioxide.
This sunscreen has quickly earned a place in my list of favourite sunscreens. If you like Japanese sunscreens e.g. Biore, Skin Aqua, etc, methinks you'll like this one too.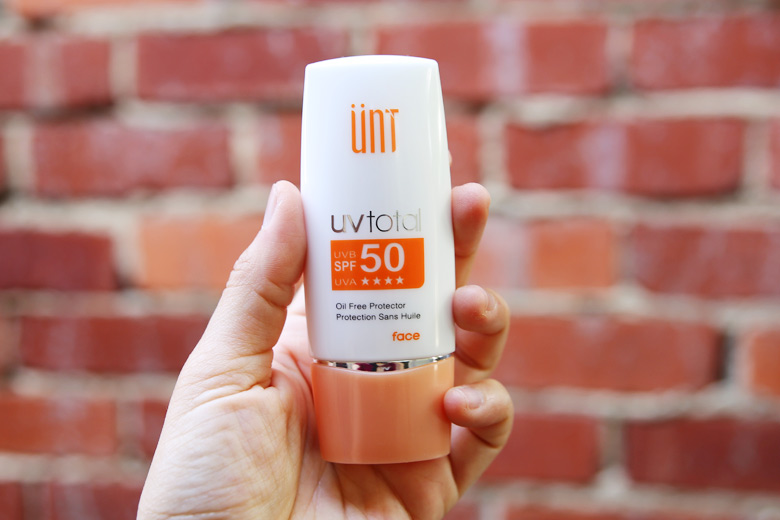 UNT's UV Total SPF50 plus 4 stars (or however you actually type the star symbol 😛 ) retails at AU$27.34 for 40ml and is available on the UNT website. They offer free worldwide delivery with any purchase (no minimum value). That's a pretty decent deal!
What I like about it: Ultra lightweight broad spectrum sunscreen, high SPF, pleasant scent, doesn't leave the skin feeling oily, doesn't leave a white cast on the skin, makes a good base for makeup.
What I don't like about it: Not available in Australia
Have you tried this or any UNT products? Have you tried any Taiwanese skincare? If you have, what's your favourite?
This product was provided for editorial consideration. For more information, please read our
disclosure policy
.