I'm really excited today because for this auspicious Bloggie Wednesday, I'm launching my very first eBook called A Beauty Blogger's Media Kit!
I've blogged about creating media kits in the past, and this ebook is an extension to the post. I've added more information in the ebook, which I think you might find useful.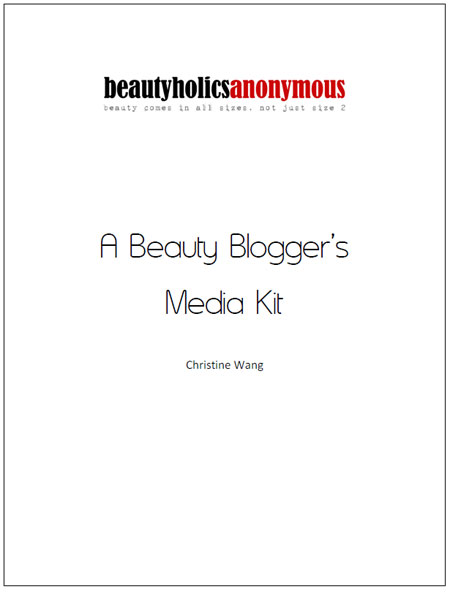 Here's a look into what the ebook offers:
What is a media kit?
Why do you need a media kit?
What is in a media kit?
Contact details
Blog statistics
Social media the heck out of your media kit
Services you provide
Testimonials
Writing the media kit
Okay you've created an awesome media kit. Now what?
Exercise common sense
Example of a media kit
Want to hear the best part? It's FREE! Yep, you don't even have to treat me to a cup of coffee to download the ebook. Of course, if you would like to, by all means do, I'd be most grateful. No charge, just sharing my knowledge with the beauty blogging community 🙂
Just click on the Download button below to download the PDF file, and let me know what you think!
Bloggie Wednesdays
is a series of articles just on blogging. They contain tips, how-tos, discussions about anything and everything you need to know about blogging and how we can be better bloggers. If you have any suggestions, tips and tricks about blogging you would like to share with us, or if you have any questions you would like me to address, please let us know in the comments.