I may not be always up for trying new moisturisers or serums lest they muck up my skin, but I'm always game for new cleansers. They don't stay on the skin long enough to do much damage (if they do, then there's something seriously wrong with the ingredients. Look for "bleach". I'm kidding. Or not?), and when you happen to stumble upon a good one, you've hit the proverbial jackpot.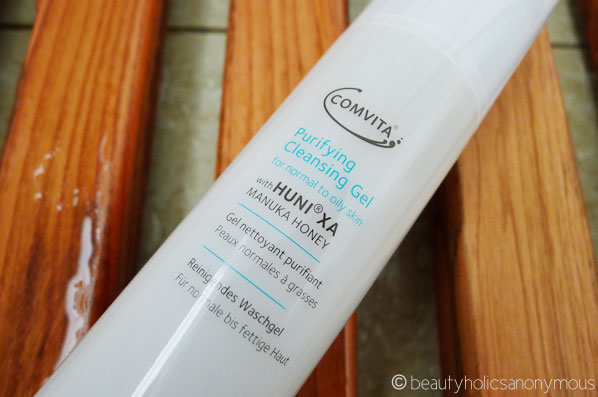 A couple of months ago, I had the opportunity to try out the Purifying Cleansing Gel from Comvita. It's a refreshing cleanser that comes in a light brown gel. It mentions something about containing Manuka honey, but I can't be sure if that's what it smells like. I'm rubbish at describing scents, so suffice to say, it does not stink the big one 😉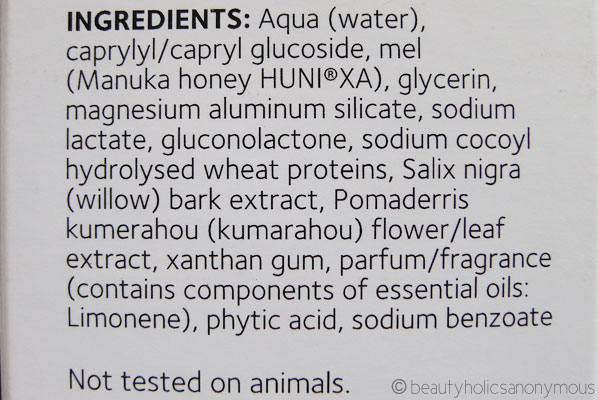 What I like about this cleanser is that it's very light (almost runny, in fact) and does not leave my skin feeling dry and tight after cleansing. It actually reminds me of Cetaphil's Skin Gentle Cleanser. Unfortunately, like Cetaphil, it does not remove makeup well too. Still, I do not rely on one cleanser alone to remove my makeup, so this inadequacy does not bother me at all.
As it's a light cleanser, I enjoy using this in the morning before I put my day face on. One surprising and very odd thing though: for a light cleanser, I use about 4 pumps per application. This cleanser comes in a 150ml bottle. I've been using this twice daily for 2 months, and I've barely hit the middle. How the heck is that possible?! Usually by the second month, it's time for me to replenish my exhausted cleanser, but this one, this just doesn't seem to want to finish. It's bizarre, I tell ya 😛
It's not a cheap cleanser at AU$42 but like I said, I can't seem to get through this in 2 months. In fact, I'm going on three now, and it's not even halfway done. Hmmm…cost per use isn't too bad here.
Comvita's skincare range is available on the website and exclusively at David Jones.
What I like about it: Light cleanser, suitable for oily/combination skin
What I do not like about it: It's not a cheap one
PS: Now you get my Mary Poppins carpet bag reference, don't you? No? Go watch the show! 😛