Last Saturday, I took a walk down memory lane. I screamed and danced my way down the 80s and 90s at the Rod Laver Arena. That's right, it was the New Kids On The Block-Backstreet Boys concert, and I was there!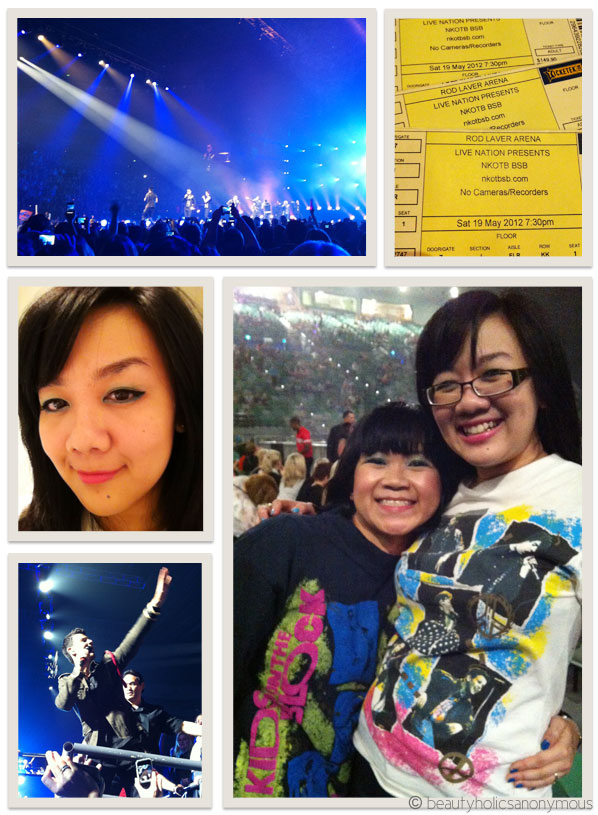 I've been looking forward to the concert since December last year. I was a huge fan of NKOTB back in the early 90s and had posters of them on my wall. Backstreet Boys came into the picture about 9 years down the road.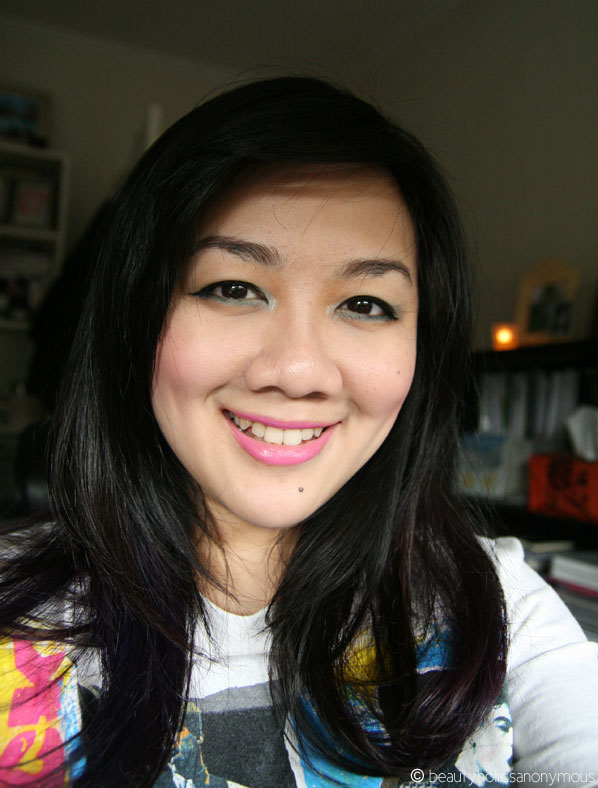 The best part of looking forward to the concert was the excitement on what to wear :P. Tina very kindly gave LeGeeque and I her old NKOTB t-shirts (20 year-old merch, people!), and I rocked up to the concert in that, teal skinny jeans, ankle combat-ish boots (I don't have anymore high-top sneakers. Darn. Remember LA Gear? ;))
Since I wasn't able to take any proper pictures of how I wore my makeup to the concert, I thought it would be fun to do a recreation of the look. I figured I might sweat in an arena jam-packed with people so I piled on heaps of primer. Face of Australia's Face Base Primer showed me its true potential that night. I jumped, danced, screamed and sweated like a mother for 2.5 solid hours, and my makeup did not budge even a bit.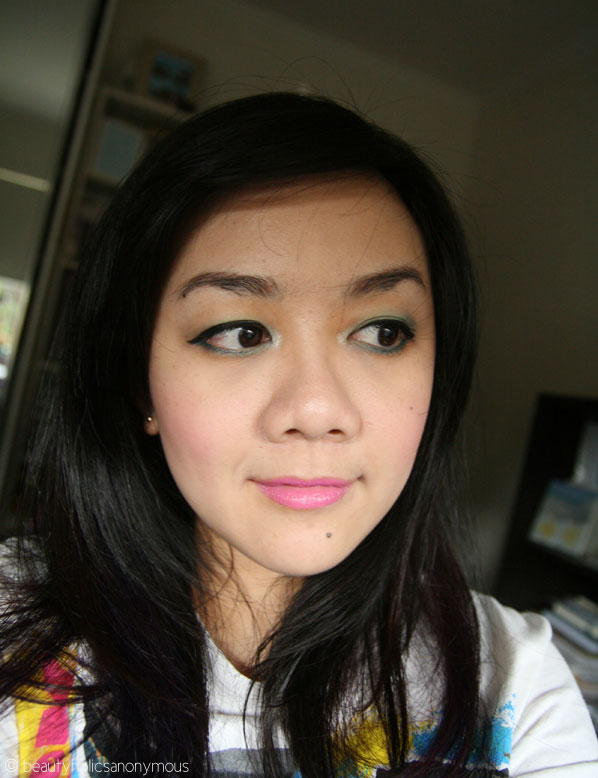 Since it was an 80s evening, blue and green were a must. To give it an even more teenybopper touch, I had bright pink lips.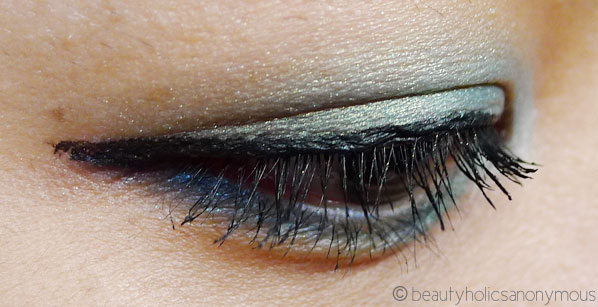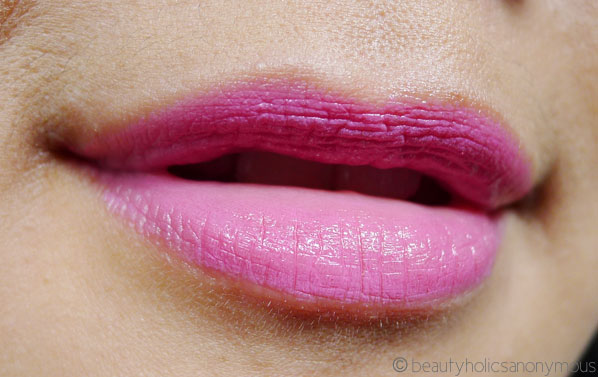 Face: Face of Australia Face Base Primer, Lunasol Water Gel Foundation, Face of Australia Translucent Loose Powder (not pictured), Bourjois Healthy Mix Correcting Concealer
Eyes: Urban Decay Primer Potion, Australis Extender Lash & Brow, Guerlain Ecrin 4 Couleurs in Les Aqua, Australis Voluptulash Mascara, Face of Australia mechanical eyeliner, Hourglass Calligraphy Liquid Eyeliner
Cheeks: Jill Stuart blush in 09 Little Bouquet
Lips: Face of Australia Lip Quench SPF30+ in Malibu Barbie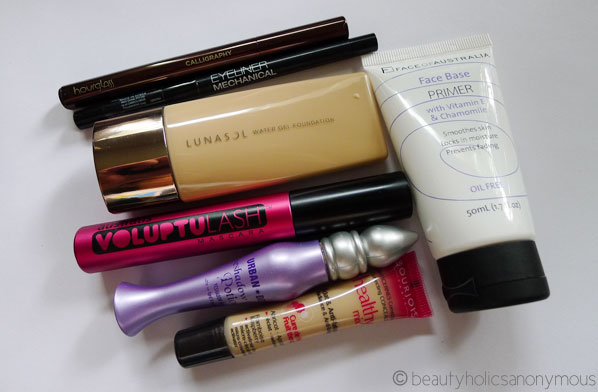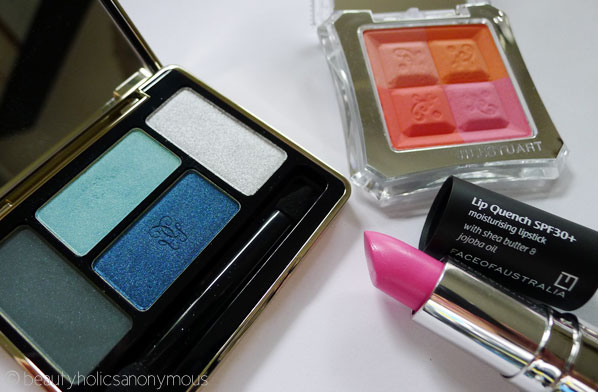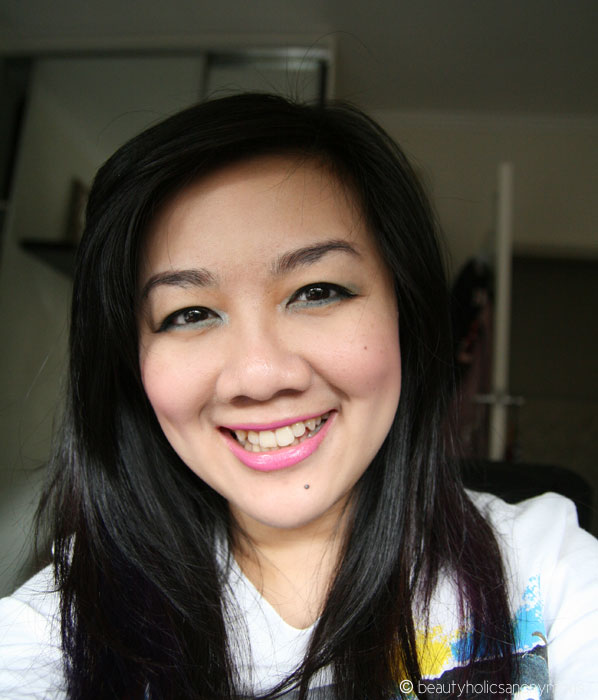 I was originally going to wear a scrunchie on a side ponytail, but decided against it in the end as I just had my hair cut, coloured and nicely blow-dried the day before. Still, to give it a bit of an 80s twist, I had my hair dyed with purple streaks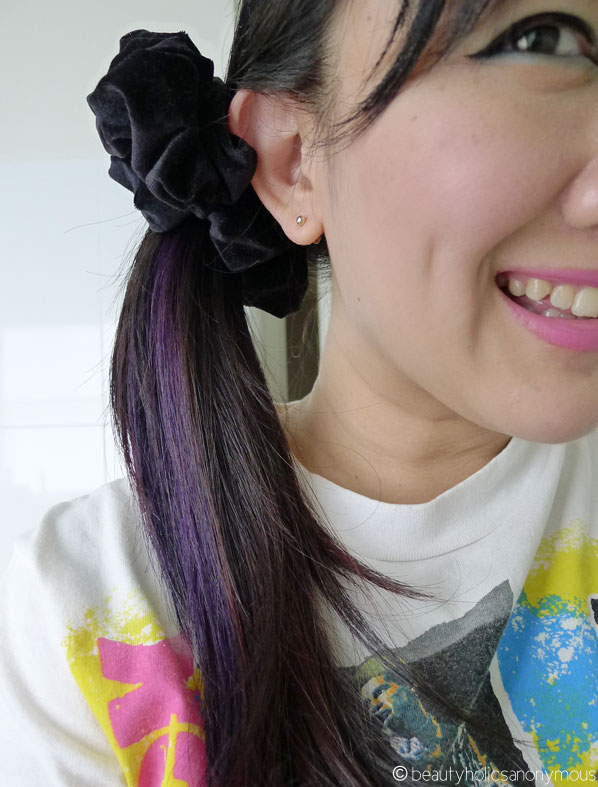 It was truly an awesome concert. The boys are all grown up now but the music's still good

Oh oh oh oh oh…the right stuff!