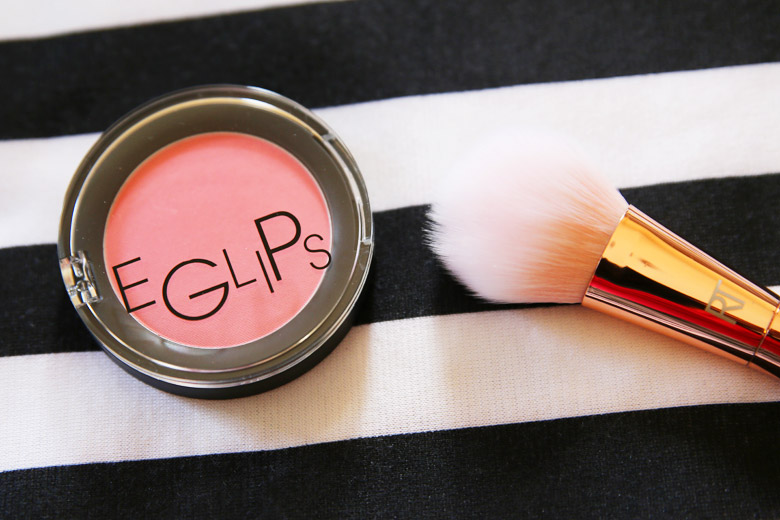 Here's a blush that has been a staple of mine for the past couple of months. I usually rotate my blushes but for some reason, this very simple (and very cheap!) blush captured my heart and cheeks, and I haven't been tempted to switch to another blush. And you know me; I'm a blush fiend who needs to change up her blushes frequently!
I picked up this Korean blush from a previous Korean beauty haul on a whim. I've not heard of the brand EGLIPS before and I had no idea if this would be a a good one or a dud. I figured since it's not an expensive item to begin with, I won't burn too big a hole in my pocket if it's a meh blush.
Whaddyaknow, it's winner winner chicken dinner! 😛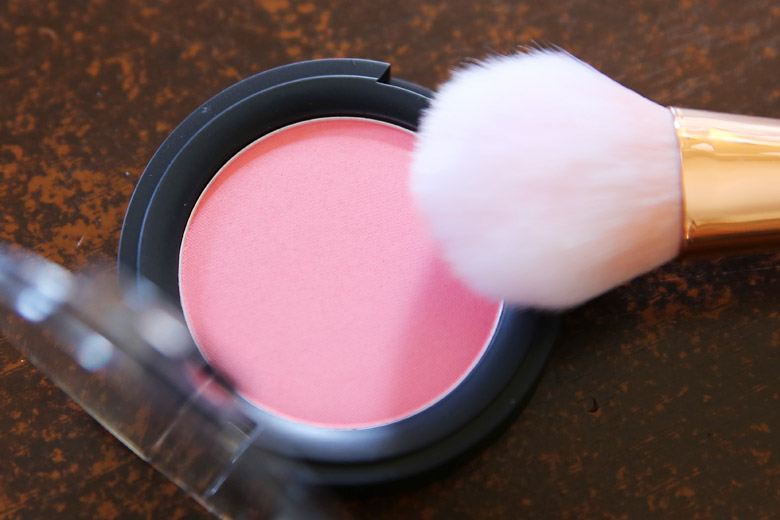 It's a simple-looking blush. In fact, given how it looks and feels upon first swatch, I thought I wouldn't like this blush at all. The packaging is standard plastic and it doesn't come with a mirror or a brush. The blush comes in 7 shades and the one I chose was #2 Sexy Rose, which is pretty shade of matte rosy pink. The powder is very finely milled, feels buttery soft and smooth to the touch and has minimal fallout. It doesn't contain any sort of shimmer and from the first swatch, it looked as though it wouldn't "lift" the cheeks much. I thought I wouldn't like this because the coverage is actually pretty sheer. Heck, you know how much I love bright, punchy blushes and dislike blushes that require many layers to apply just for it to show.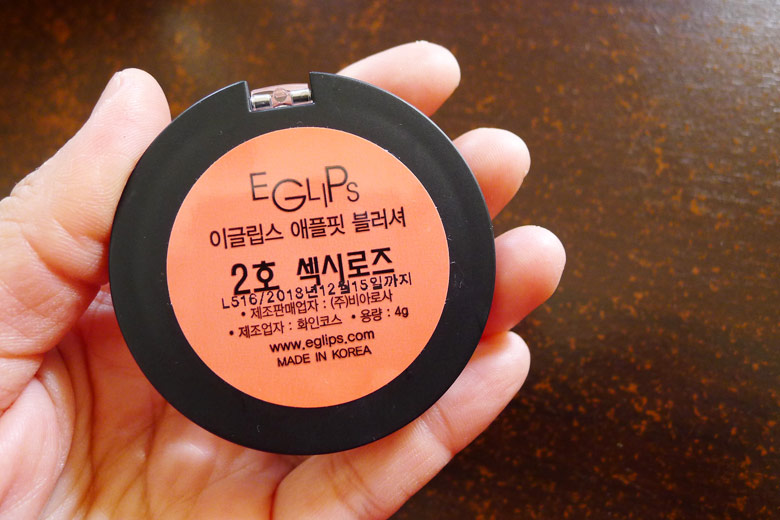 But for some odd reason, this blush works. I only required 3 thin layers of application for the blush to show on my cheeks. The effect is subtle but beautiful. It doesn't give my cheeks that quick pop of colour but a gradual, natural flush. Oh dear, does this mean that I've lost interest in bright, intensely coloured blushes?
…
NAH. 😛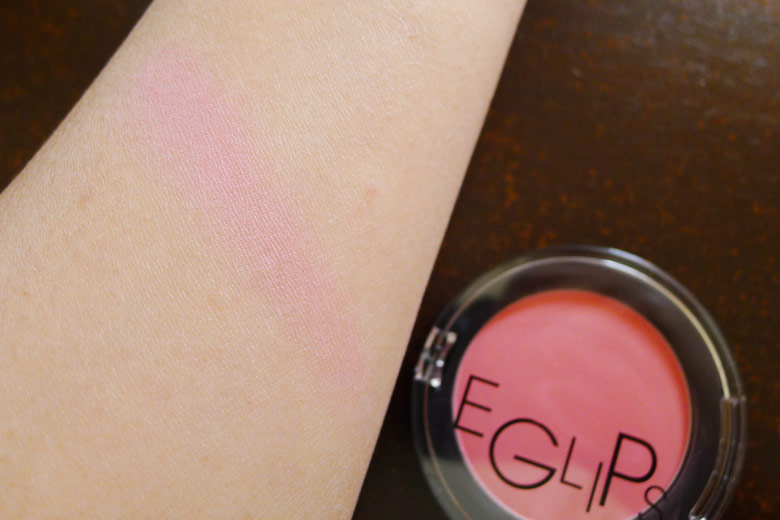 Seriously though, this is a beautiful blush. The shade is flattering to warm and cool skin tones. As it's quite sheer, this will sadly only work for people with fairer skin as I don't think this will show well on darker skin tones. My skin is rather pasty now in winter but as I develop a tan in summer, I have a strong feeling this won't work as well then. I'm enjoying this blush as much as I can now.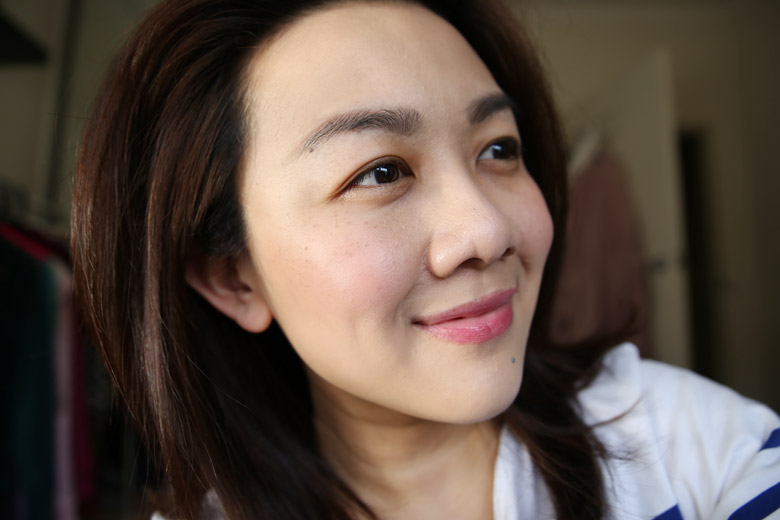 I bought the EGLIPS Apple Fit Blusher from Beautynetkorea for US$5.66, which was a bargain in my books. I checked the price prior to publishing this blog post and the price is still the same (approximately AU$7.45 at the time of writing). Two enthusiastic thumbs up!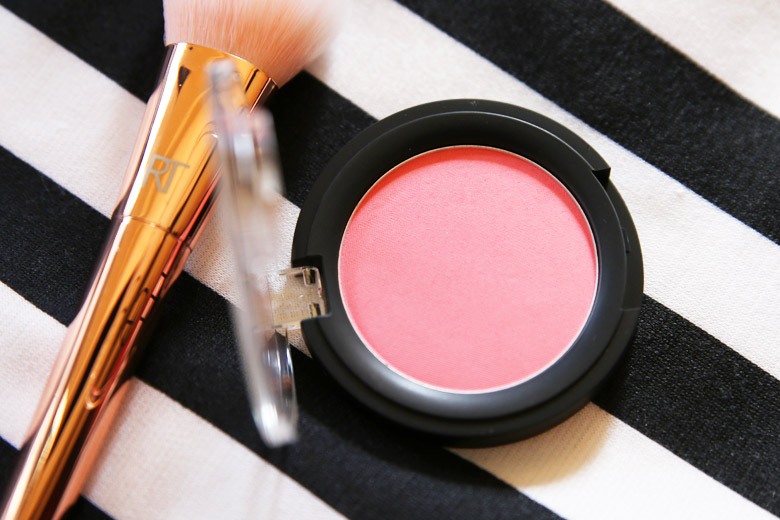 What I like about it: Simple, no-nonsense packaging, beautiful shade, deceptively boring but looks great on the skin. Very natural finish. Minimal powder fallout.
What I do not like about it: It's quite sheer and requires more than 1-2 layers of application for the blush to show on the skin. EGLIPS is not available in Australia.
Have you heard of the Korean brand EGLIPS before? If you have, have you tried anything from the brand? What's a good one to try out next?