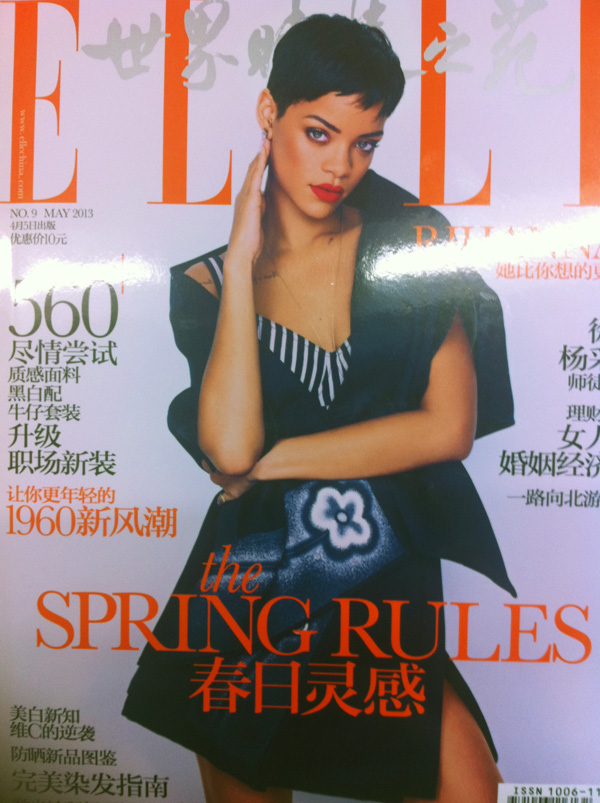 In December 2012, I was contacted by ELLE China for a brief interview. I'll be honest; initially, I thought the email was spam :P. I Googled and Googled somemore to double-check that the email address was legit before I got back to them with my answers and a copy of my headshot.
The story is that some of them were heading to Melbourne for a visit and would like to know more about the Australian beauty scene. I told them what I know about some must-try beauty brands and products in Australia and what Australia is famous for. I didn't hear from them again for 3 months. I really didn't think they'd run the story. I checked out their website and there was nothing. Little did I know that they didn't just only run the story, they did it in print! Beautyholics Anonymous has a brief mention in the May issue of ELLE China.

Please click on each image to enlarge.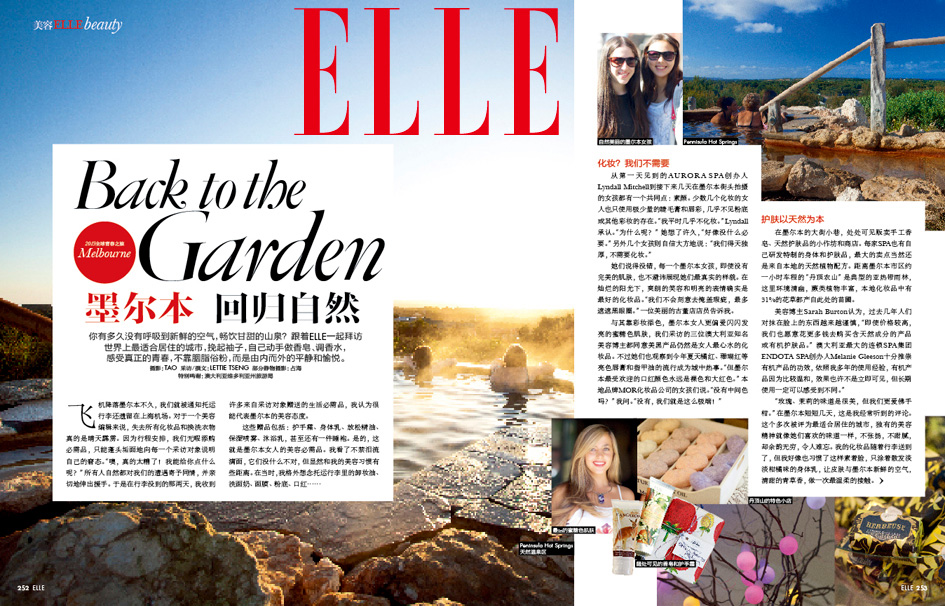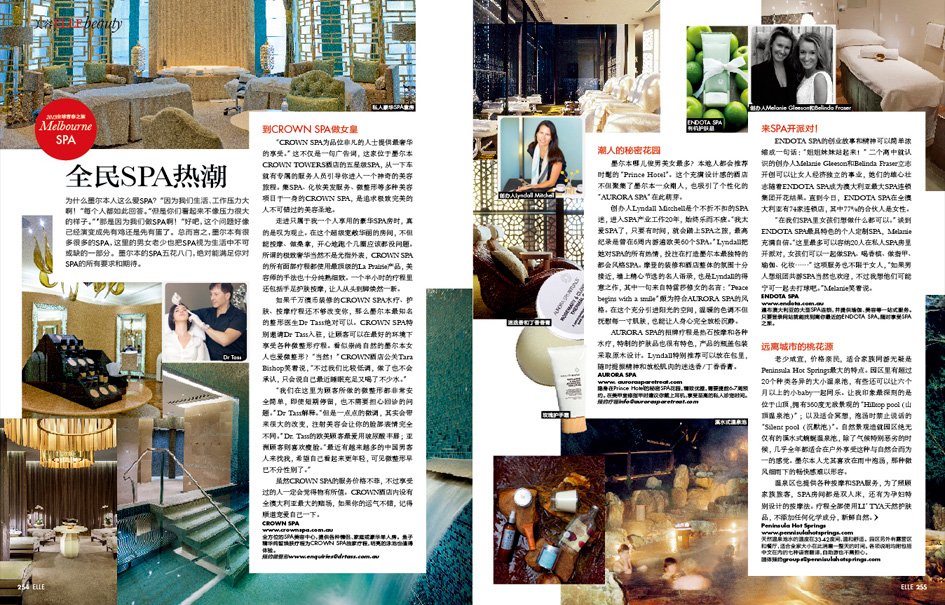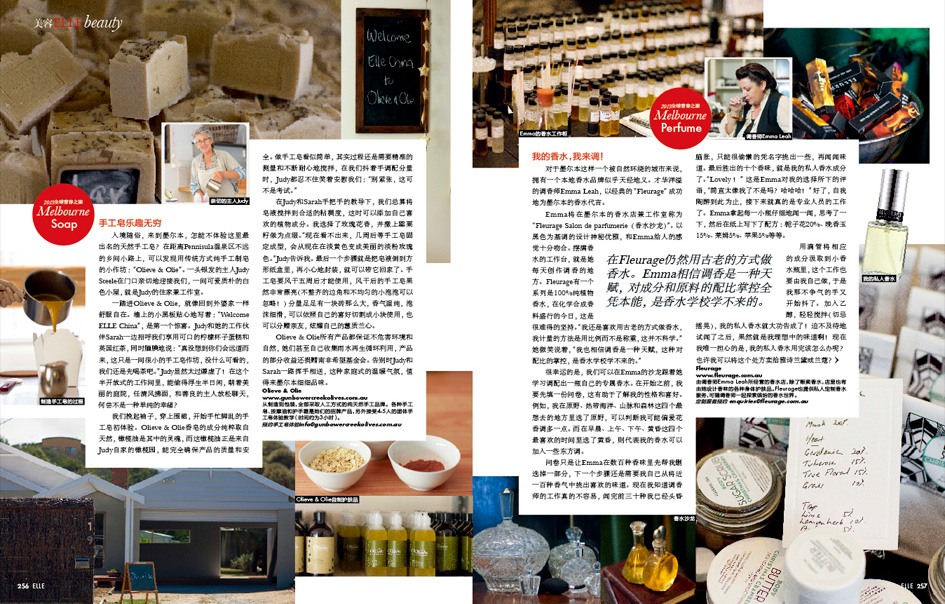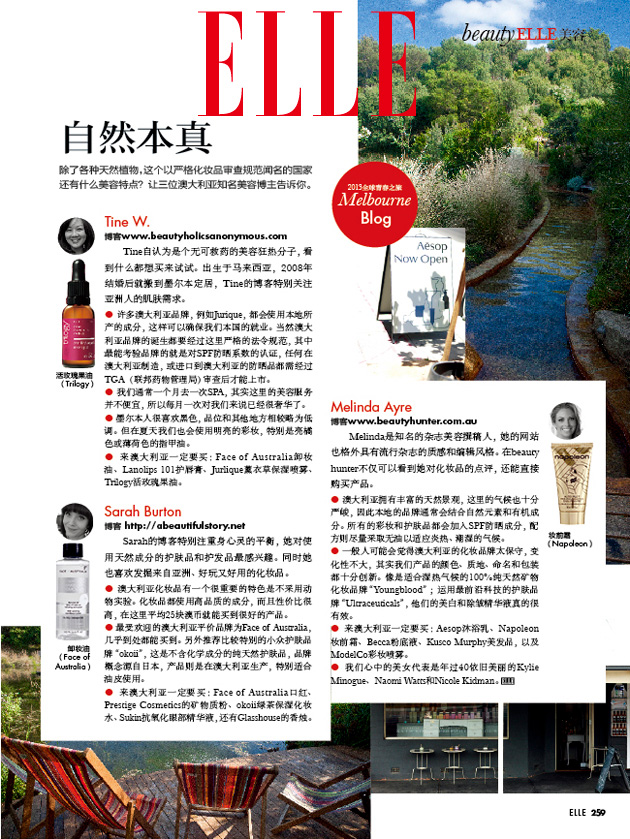 I'm so chuffed to be mentioned alongside Sarah from A Beautiful Story and Melinda from Beauty Hunter. They translated our Q&A in English to Chinese and just so you know, I, err, can't read Chinese so I don't know what's been translated :P. For fun, I thought I'd share with you the English version I did for them and if you can read Chinese, do let me know if the translation matches what's been said!

The original Q & A
1. What's your favorite Australian beauty brand?
For skincare, it will have to be Trilogy. Their rosehip oil is fantastic and I swear by their Calming Fluid whenever my skin starts acting up during that time of the month. As for makeup, I can't go past Face of Australia and Australis. These are great drugstore cheapies and they make my absolute favourite eye makeup remover and mascara.
2. What are your favorite makeup and skincare products?
Oooh this is a hard question. There's so many to list! For makeup, I'd say BB creams, particularly Garnier's (Asian edition). It works very well with my combination skin. As for skincare, there are many that I like but my favourite is still Clinique's Turnaround Concentrate Visible Skin Renewer serum. It gives me velvety smooth skin without even trying!
3. What's hot in Melbourne now?(beauty trends, etc)
Given that it's summer now, I'd say bright colours. It's funny because Melbournians are partial to wearing a lot of black, but I've been seeing a lot of bright lip colours (red/tangerine) and bright nail polishes lately (e.g. a pop of orange and mint).
4. What makes Australian beauty brands different from any others in the world?
A lot of Australian beauty brands, e.g. Jurlique, source their ingredients locally, which create and keep employment in the country. Their products are also created to measure up to Australia's stringent standards. Australia has very strict Sun Protection Factor standards; every product that is created in Australia or imported to Australia that claims to have SPF have to meet the TGA (Therapeutic Goods Administration) standards before they can be sold in the country.
5. How often do you go to spa, hair salon or beauty clinic?
I try to make it a point to go once a month (facial, massage or hair treatment). Beauty treatments aren't cheap in Australia so a once-a-month treatment really is quite a luxury.
6. Please recommend some must buy beauty products in Melbourne.
Lanolips 101 Ointment lip balm, Australis Voluptulash mascara, Face of Australia Gentle Makeup Remover, Jurlique Lavender Hydrating Mist and Trilogy's Rosehip Oil Antioxidant + are some of my favourites. All of these products can be purchased in Australia, not just Melbourne.
7. In your opinion, which cosmetics are very popular in Melbourne now? (Can be local or international brands)
Revlon's Lip Butters were very popular when they were launched in Australia and they still are. Inglot is a firm favourite for their amazing range of colours and customizable palettes.
8. Who is your beauty icon? Why?
My mother. After all, she started my love for beauty and makeup.
Thanks for having me, ELLE. It's been an honour!