Never in a million years would I see myself in a list of people to watch.
Many thanks to iFabbo for including Beautyholics Anonymous in their 50 Australian Beauty Blogs to watch. What an honour it was to be included amongst many of the beauty bloggers I know and respect.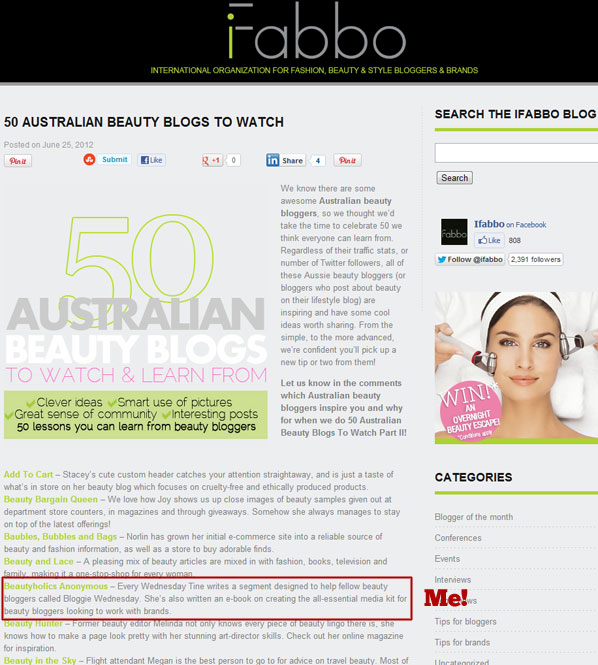 Do check out the full article for the list of the 50 beauty bloggers.
Whaddyaknow. I'm in something to watch. HAH!