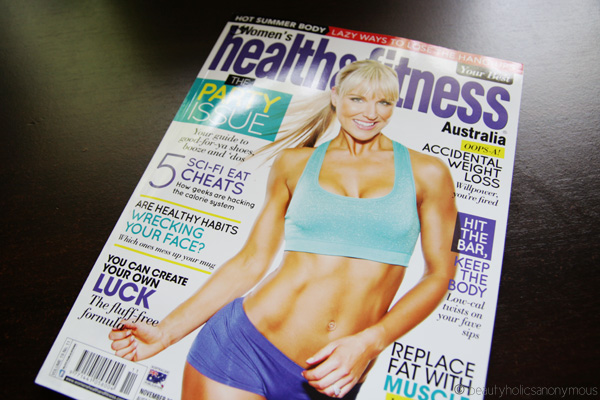 Three months ago …
Me: Oooh guess what? A magazine wants to do an email interview with me to be featured in their November issue!
Tim: That's great! Which magazine?
Me: Women's Health and Fitness.
Tim: *silence for 5 seconds* … HAHAHAHAHAHA health and fitness? Health and FITNESS?? They want YOU in a fitness magazine? Hahahahaha!!
Me: *_*
Jerk.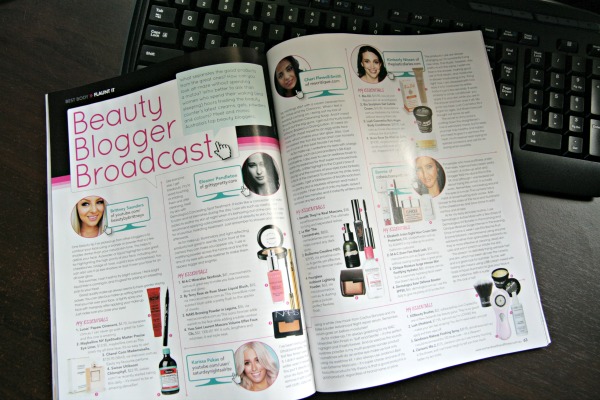 Okay, to be fair, I'm not a role model for fitness. In fact, you'll be hard-pressed finding me in a gym let alone seen jogging outside. My idea of exercise is dancing like a fool in front of the telly, a bit of Wii Tennis and walking around my neighbourhood. Okay, you might even see me walking around the field in Murrumbeena. Let's just say that the epitome of health and fitness, I am not.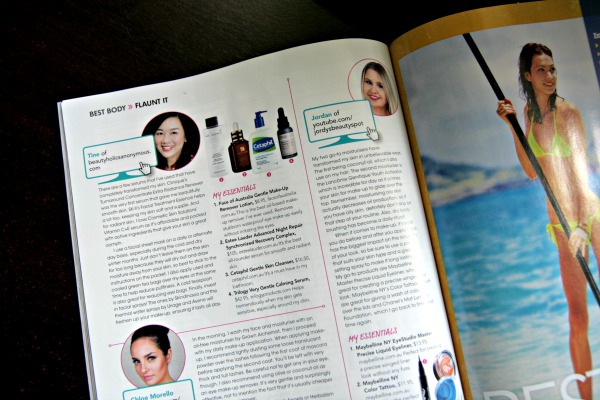 Still, you don't say no to a fab magazine mmmkay?

The topic was Beauty Blogger Broadcast. I was in great company, alongside Brittney Saunders, Eleanor Pendleton, Karissa Pukas, MsCritique, The Plastic Diaries, Oz Beauty Expert, Chloe Morello and Jordy's Beauty Spot, where we share with you some of our beauty tips and must-haves.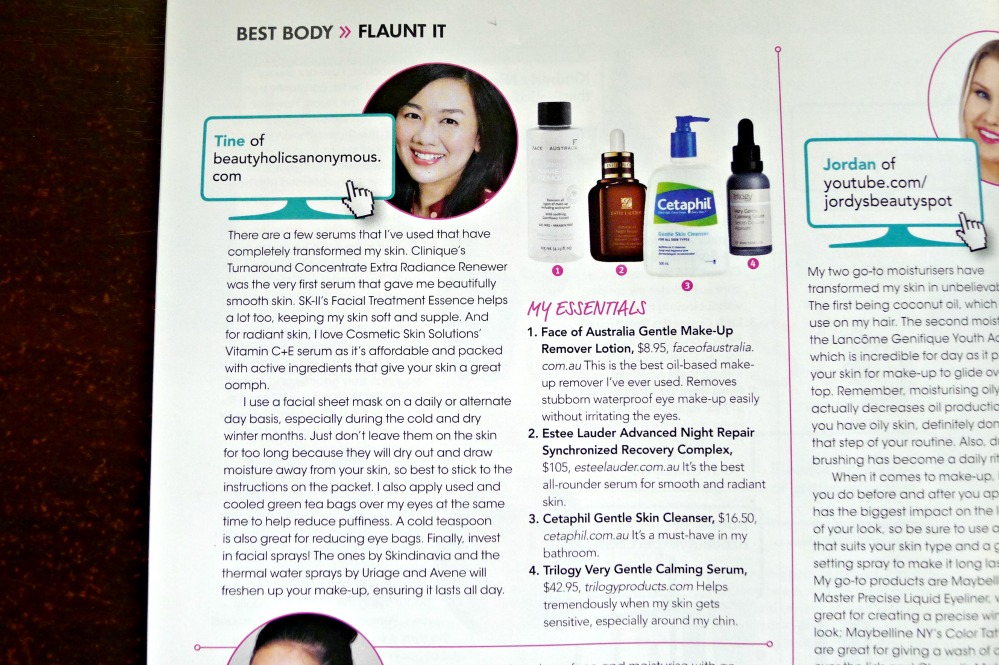 Click to enlarge
Many thanks to Women's Health and Fitness for including me in their November 2013 issue. And if you're still laughing at me actually being in a health and fitness magazine, oh shut up.