Thanks for sharing your bad brow stories with me yesterday! It just goes to show that bad brows can happen to anyone but it's also a relief to know that however wonky the brows were before, hair does grow back albeit very, veeeeeeerry slowly.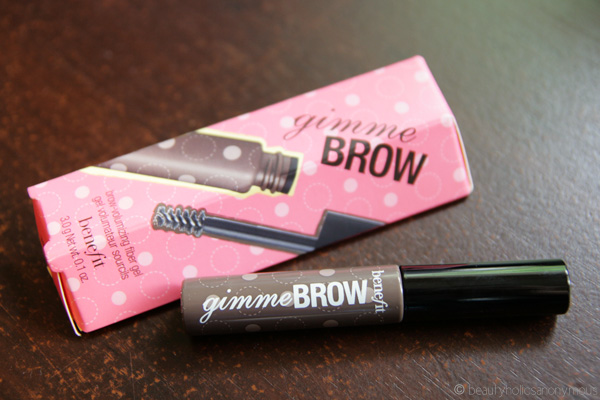 When I went to the Benefit Brow Bar at Chadstone to let their magic hands fix my brows, the brow therapist showed me a new brow product they had and that was the Benefit Gimme Brow Brow-Volumizing Fiber Gel. After grooming and shaping my brows, she used the Gimme Brow on the hole-y areas of my eyebrows. It looked pretty good so I decided to buy a tube to try it out myself.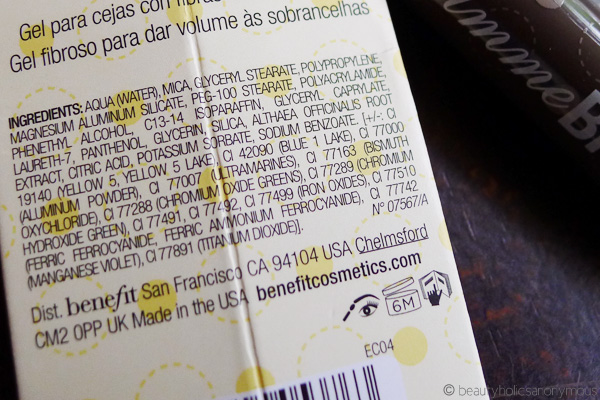 The Gimme Brow is what I'd call a mascara for the eyebrows. It's tinted so unlike clear brow gels that just sets the brows in place, it also gives it a bit of colour which is useful in filling in the sparse areas. It even contains tiny fibres to add natural volume to the brows. My brows are naturally thick so technically I don't need more volume but what I like about it is that those tiny fibres also cover any "holes" in the brows that may have resulted from overzealous tweezing.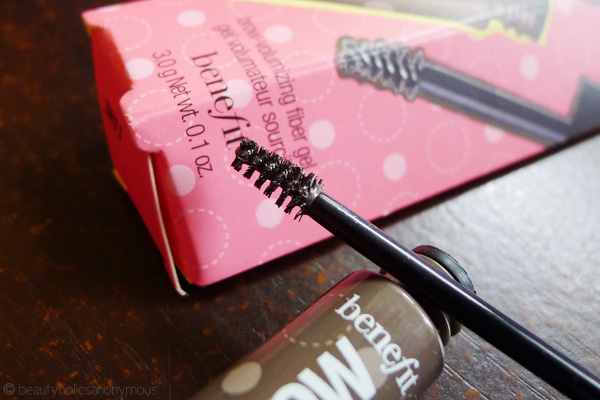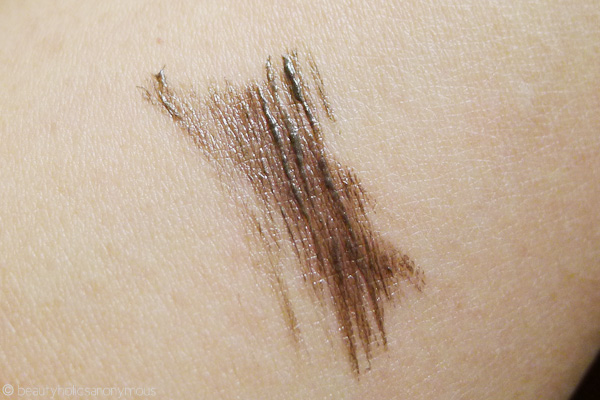 I find myself reaching for the Gimme Brow a lot more than my eyebrow pencils these days because it makes my brows look tidy yet natural. Pencils tend to make the brows look stiff and more structured. On days that I don't need very defined brows, the Gimme Brow is a quick and easy alternative.

Before Gimme Brow
I've been given brows!
The only problem I have with the Gimme Brow is that it tends to come out pretty clumpy. These clumps make the brows look too dark and if you're not careful, it sort of looks like a bird's just pooed on your brows. It's an easy fix; simply use a clean mascara spoolie and/or cotton bud to remove the clumps and tidy the area. The brow gel also comes in a small brush and tube, which is ideal for travelling or your purse.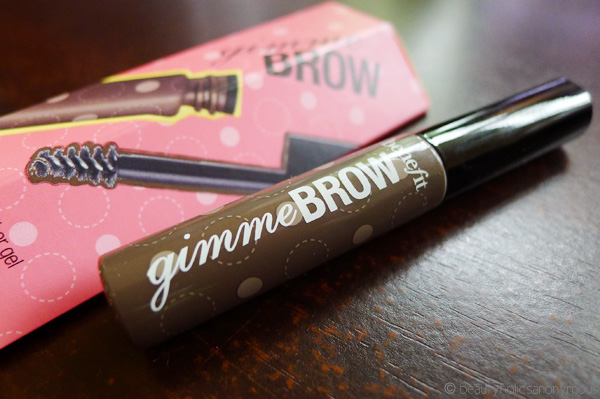 Benefit's Gimme Brow Brow-Volumizing Fiber Gel retails at AU$32.00 for 3.0g and is available at Benefit cosmetics counters nationwide.
What I like about it: Gives natural volume to the brows and sets it in place.
What I do not like about it: Gets a bit clumpy upon application if you're not careful. Still, it's a problem easily fixed.
Have you tried Benefit's Gimme Brow? Are there any other brow gels you're a fan of?