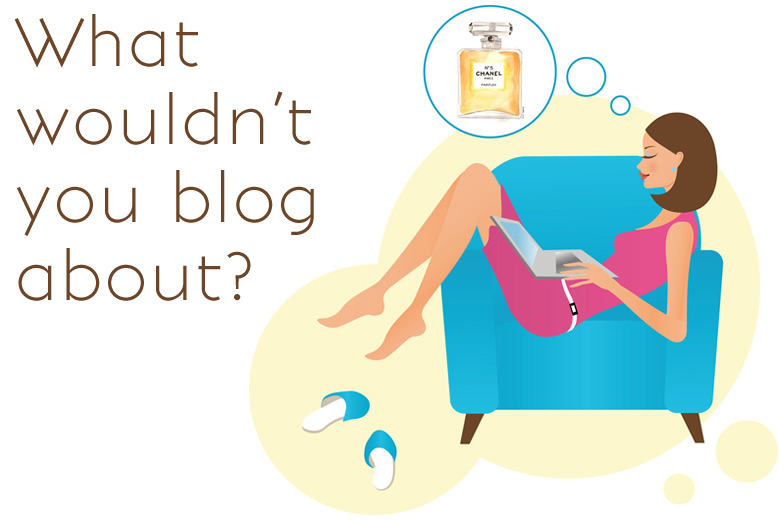 Happy hump day, folks!
I've been talking about increasing engagement on your blog and social media lately so instead of going on and on about it again today, I thought I'd write on a more light-hearted and easier-to-read topic (engagement bit will come again next week. Booyah!) given that the weather was quite miserable here in Melbourne.
Last week, I met up with a PR I worked with and she asked if I blogged about perfumes and if I reviewed them. Now if you've been a long time follower of Beautyholics Anonymous, you'll find that I rarely mention perfumes here. Even when I do write about fragrances, it will not be a review.
That question got me thinking. Is there a particular topic or two that you will not blog about?
For me, that's easy and I've already answered that question. It's not that I don't want to review fragrances; I just don't know how to. I can tell you what a lipstick looks like. I can tell you how it feels on the lips. I can give you a somewhat accurate colour description. But when it comes to fragrances, I can't tell you what it smells like.
Sure, I can Google the top, middle and base notes for the fragrance but overall, I can only tell you whether it's nice or not. Like taste, smell is incredibly subjective. My version of floral may not be your version of floral. What I love may be what you really dislike. After reading a lot of reviews on perfumes, I concluded that I dislike most of what's out there and like what's generally disliked. Weird, right? Plus, you won't enjoy me reviewing fragrances. "Nice". "Not nice". "Stinko de mayo". "Pffft". Yeah, not bloody likely. 😛
Having said that, I do like writing about fragrances on the whole and the experiences I have with them. I'm saving a story to tell you about my childhood with perfumes for another day. 🙂
I know of bloggers who wouldn't write about their children. I know of bloggers who would only show you the bottom half of their faces. There's nothing wrong about that. After all, if all the blogs in the world are the same and follow just one format, how boring would that be, eh?
What about you? Is there a particular topic you wouldn't blog about? Is there a part of you that you wouldn't show on your blog? On the other hand, as a blog reader, are there any particular subjects you don't enjoy reading?
Bloggie Wednesdays
is a series of articles just on blogging. They contain tips, how-tos, discussions about anything and everything you need to know about blogging and how we can be better bloggers. If you have any suggestions, tips and tricks about blogging you would like to share with us, or if you have any questions you would like me to address, please let us know in the comments.