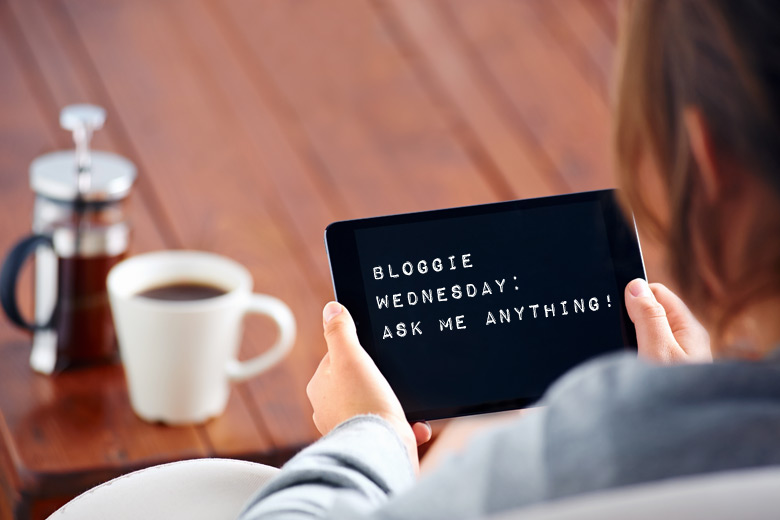 It's been at least 3 months since my last Ask Me Anything and since I'm feeling rather chatty today, why not come on over for a chat and, well, ask me anything!
If you're new to the blog and don't know what this segment is all about, it's just as the name suggests: you can ask me any questions you want. It can be questions about blogging, beauty, food, tech, fashion (er really? Me? Fashion? Hah!), travel … seriously, whatever rocks your boat. I'll try my best to answer them and if I can't, perhaps the readers can help. You never know, it can get a bit crazy here. 😛
It's been a busy week for me preparing for next week. Preparing for what, you say? If you're following me on Twitter or Instagram, you'll know on soon enough *wink wink*.
If you don't have any questions for me, do drop in and say hi. If you haven't commented on the blog before, I'd love for you to de-lurk and wave hello. There are a lot of you out there who reads my blog (hello and thank you!) but only a small percentage of you leave comments. Aww come say hello!
Cup of tea? Check. Chocolate biccies? Check. Ready for your questions? Oh yeah, let's do this!
Bloggie Wednesdays
is a series of articles just on blogging. They contain tips, how-tos, discussions about anything and everything you need to know about blogging and how we can be better bloggers. If you have any suggestions, tips and tricks about blogging you would like to share with us, or if you have any questions you would like me to address, please let us know in the comments.