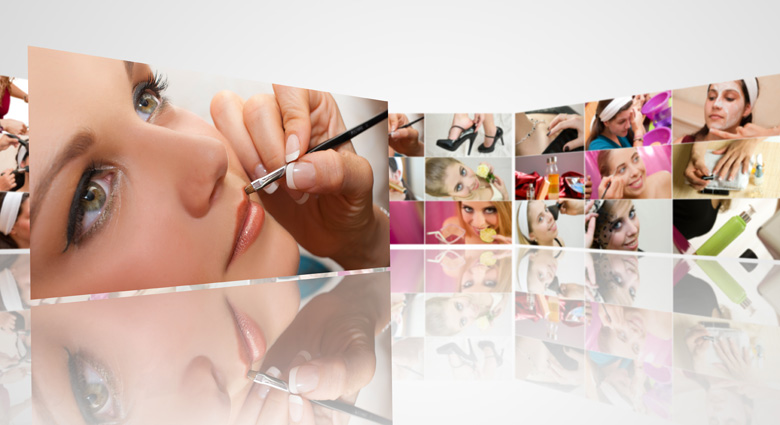 I'm sure you've seen this topic on lots of Twitter chats, blog posts, webinars, forums, etc for the past couple of years. The subject almost always revolves around the big question: how do I work with brands?
It's not surprising that some beauty blogs are dropping out of the, what I'd like to call, "PR-friendly scene" these days and will only review the products they buy. They will not accept anything for review. This way, they have greater flexibility to be able to properly talk about the product without worrying about stepping on anyone's feet. Of course, there's absolutely nothing wrong with that; in fact, it can be a huge relief not to have to worry if some brand is going to blacklist me just because I said their product was truly rubbish because hey, I'm a consumer and I purchased said product myself.
Still, this got me thinking: can you run a beauty blog without working with brands?
This is also a question I get from readers from time to time and I thought I'd address the issue today.
Back in the day when I first started beauty blogging, the notion of bloggers working with brands was unheard of. We bought our own things and we write about them. We don't get paid and it was okay because we're writing about the things we love and even the things we don't. All was free and easy. Blogging was a hobby and it was fun.
Slowly came the products. Oh let me tell you, the day I received my very first bottle of hand lotion from a company in the US was the day I gave a loud whoop whoop and exclaimed "OMG someone outside the country knows my blog!". I won't lie when I say it can be pretty exhilarating when you get sent something new to review especially when it's something you can't usually afford. But after a while, you'll realise that that feeling will last shorter and shorter as the feeling of obligation gets heavier and heavier.
Remember the saying "there's no such thing as a free lunch?" Well, in this case, there's no such thing as free products. It's not really free.
Anyway, I digress. Back to the question at hand: can you run a beauty blog without working with brands? The short answer is yes. The long answer is yes, maybe, depending on what you want the direction of your blog to be.
Let's delve into the short answer first. I said yes, you can run a beauty blog without working with brands because most of us have done it and some of us are still doing it. You'll purchase the products you review and there will be absolutely no obligation to be nice about it if the product wasn't up to par. Having said that, I'm a firm believer that a level of professionalism should be displayed in everything that you do so one should be able to write a negative review about a product without ripping it to shreds.
As for the long answer, it depends on what you want to blog to do for you. If you're blogging as hobby, then by all means feel free to do it without needing to work with brands. On the other hand, if you intend it to make you an income or supplement your income, then working with brands can help. The money has to come from somewhere and if you're relying on Google Adsense alone to supplement your income, I'm afraid it will be one heck of a wait (unless you have very good traffic, Adsense alone is measly at best).
I don't have unlimited funds to be able to try new services or products regularly to review on the blog so to tell you the truth, working with brands has helped me to be able to try and share the latest beauty products with you. The more important lesson I've learned (and am still learning) is how to work with people. While I do deal with the nasties from time to time, most of it have been very pleasant. It's definitely a skill I was happy to pick up.
So, after rambling on for many paragraphs, my point is, yes you can still run a beauty blog without working with brands. In fact, if you're starting out as a new blogger, might I suggest you to not work with brands until you're at least 6 months in? It's very easy to get sucked in the so-called glitz and glam of events and free products but what if you lose all of them one day? Will you stop blogging then?
When you start slowly and watch your blog grow with your own sweat and tears, you'll be able to carry on when you're on your own again.
Bloggie Wednesdays
is a series of articles just on blogging. They contain tips, how-tos, discussions about anything and everything you need to know about blogging and how we can be better bloggers. If you have any suggestions, tips and tricks about blogging you would like to share with us, or if you have any questions you would like me to address, please let us know in the comments.