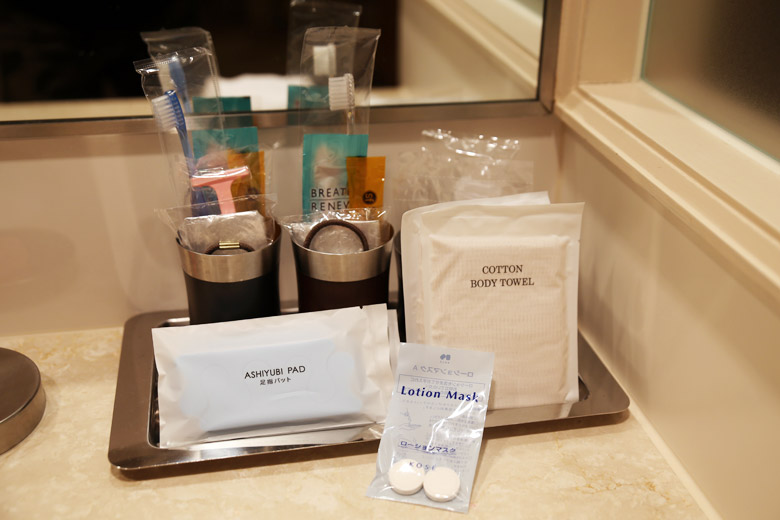 Now I'm not trying to be racist (can I be racist towards my own kind?) so let me try to ask this in the most delicate manner that I can: is it an Asian thing that Asian mothers take as many toiletries as they can from hotel rooms?
You see, when I was growing up, each time I got to stay in a hotel with my parents, when it's time to pack up and leave, my mum would turn on the Sweeper mode and sweep up all the complimentary toiletries from the hotel room. Her excuse? "You can always use them later. It's free, don't waste!"
Hahaha, oh mum. Well, it's true, they are free so why not, eh? So, for years and years, each time I had the opportunity to stay at a hotel, I made sure to clear out their tray of bath salts, shower gel, shampoo, conditioner, body lotions, razors, shower caps, combs, toothbrush, toothpaste, soap and whatever else I can bring home. I hoard and I hoard 'em good. Hello, they're free? Don't waste!
How low is your opinion of me right now? 😛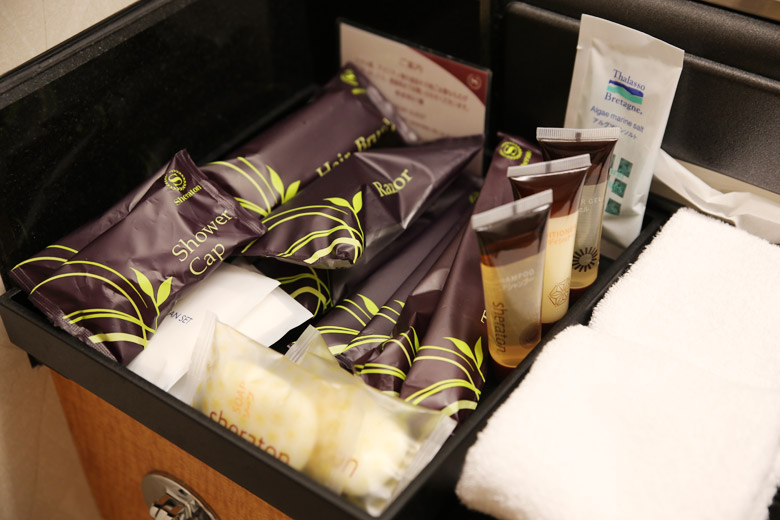 Yet, the thing is, I end up never using the shower gels, shampoos, conditioners, soaps, razors and so on. I don't know where they're from, if they were from generic brands and if they were mixed with goodness knows what other ingredients. Most of the hotel shower gels I've used are quite drying on the skin and so are the shampoos and conditioners. Heck, I even caught Mum's stash of hoarded hotel toiletries once and not only were they unused, I can remember some of them dated back to at least 10 years ago! I asked her why she kept taking them if she never even used them. You got it. "It's free. Don't waste. Plus you can always bring them with you the next time you travel". Right, to another hotel, where you'll end up bringing even more back!
Ahh so many LOLs right now.
Someone I know (won't tell you who, in case that person reads my blog. It's not Mum. Phew!) even takes the tissue boxes and toilet paper back from hotels. Toilet paper! I'm not even kidding.
I've stopped hoarding hotel toiletries since then. The only items I'd take with me are shower caps and disposable toothbrushes. I usually leave the rest behind because I really don't need them. I prefer my own hair and body care products anyway.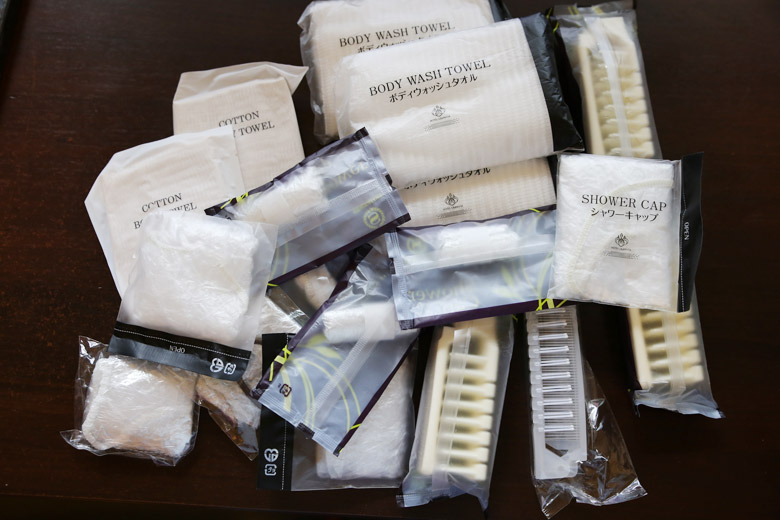 Having said that, I went a bit on a hoarding rampage when I stayed at Japanese hotels during my recent holiday. The Japanese really know how to take care of their customers, especially female travellers. I'm not even talking about men's straight combs. They provide foldable hairbrushes (great for the purse), cotton buds, cotton pads, hair ties, bobby pins, facial masks, body loofahs and so on. So, erm, I did a very Asian thing and hoarded them back to Melbourne with me. It's no wonder we ran out of space in our luggage! If airport security were to open our bag, they'll see packets of hairbrushes, shower caps, body loofahs and toothbrushes spilling out.
Ahem.
Hey, just like Mum said, right? It's free. Don't waste. 😛
Do you hoard hotel toiletries? What's the best thing you've seen provided by a hotel for free?