Update 14 July 2015: It's with regret that I have to remove the printable downloads due to copyright issues. While I've enjoyed sharing the images with you, at the end of the day, they do not belong to me and I don't want to have to take anything away from the artists who created them. Thank you for enjoying the printable stickers. I had fun putting them together for you. If you have printed the stickers for your planner, please consider purchasing the original artwork.
Thank you for understanding and my apologies to the artists that were originally featured in the download. In the meantime, I have created a whole new set of similar printables that you are able to download for free, which you can access here: http://www.beautyholicsanonymous.com/2015/08/free-download-motivational-printable-stickers-planner/
Tine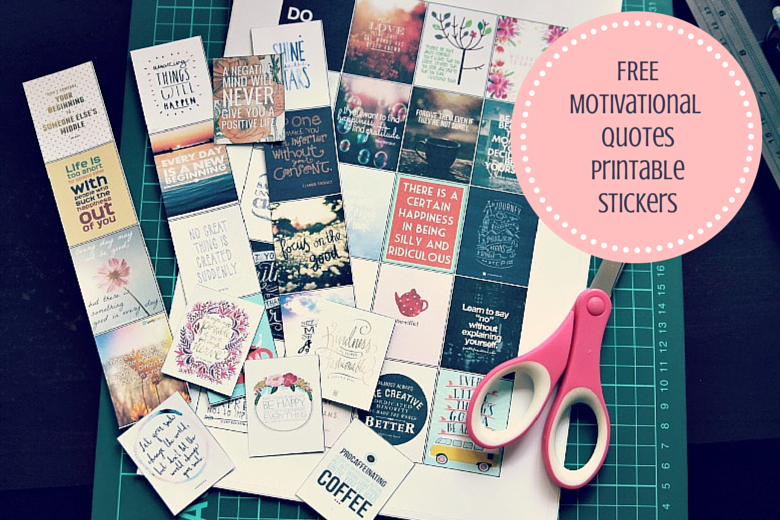 Happy hump day, my lovely chickens!
There's no Bloggie Wednesday post today but I thought I'd share some free printable files with you. I posted a picture of these on Instagram last week and asked if you'd be interested in any of these printable stickers and a lot of you said yes. So here it is!
Many of you may not know this but I'm a planner addict. I've been using planners for years now even back when I was in secondary school (that's high school to most of you folks!) and I moved on to fancier planners when I started working, e.g. the ones from Filofax. I didn't know that there are other planner addicts like me too and there are even heaps of people who decorate their planners so beautifully! I only found out about the #planneraddict term and hashtag on social media early this year and if you're a planner addict too, you'll go absolutely bonkers at the amount of planner setups and stationery hauls there are on Instagram, Pinterest and YouTube.
Early this year, I started using the Erin Condren Life Planner as my daily planner. I heard so much about it but thought hard about getting it because the planner is expensive (US$50.00). What's even more ridiculous is that the international delivery fee on the Erin Condren website is almost the same price as the planner! In the end, I succumbed to temptation and bought the planner. It's a very colourful planner and it served me very well. In fact, I'd even go as far as to say that it increased my daily productivity by over 100%!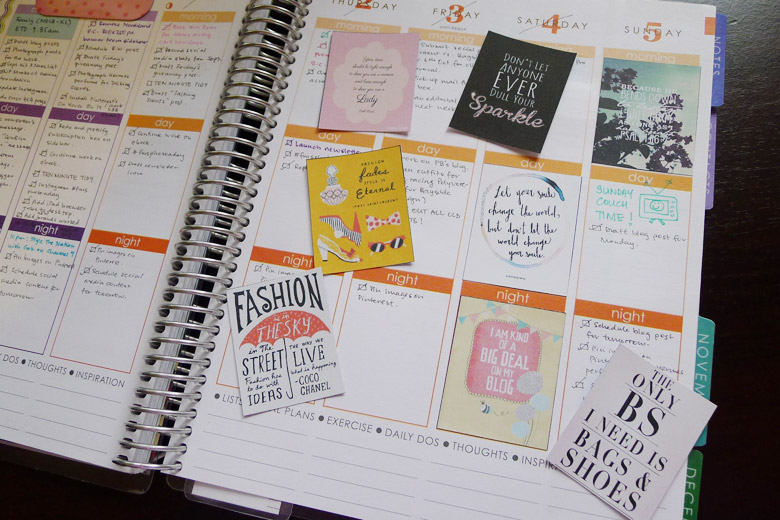 There are plenty of printables on Etsy for the Erin Condren Life Planners and Filofax planners. If you search "Erin Condren" or "Filofax", the search results are almost endless. I noticed a lot of stickers sold on Etsy that are used on the Day/Afternoon/Night sections of the EC planner. Being the cheapskate that I am, I decided to make my own and print them out. They turned out pretty good!
I saved motivational quotes and pretty images from Pinterest, created a Word document, setup the images to fit the EC life planner sections and printed them out. You can print them on normal paper and glue them onto your planner. What I did was I bought a pack of the Avery White Internet Shipping Labels for about AU$10.00 from Officeworks and printed the images on the labels instead. There are different sorts of Internet Shipping Labels for Avery; I chose the one that has 1 label per sheet. Essentially, all I needed to do was print the document out, cut them into their individual images and stick them onto the planner. There's no need for glue and there's no mess.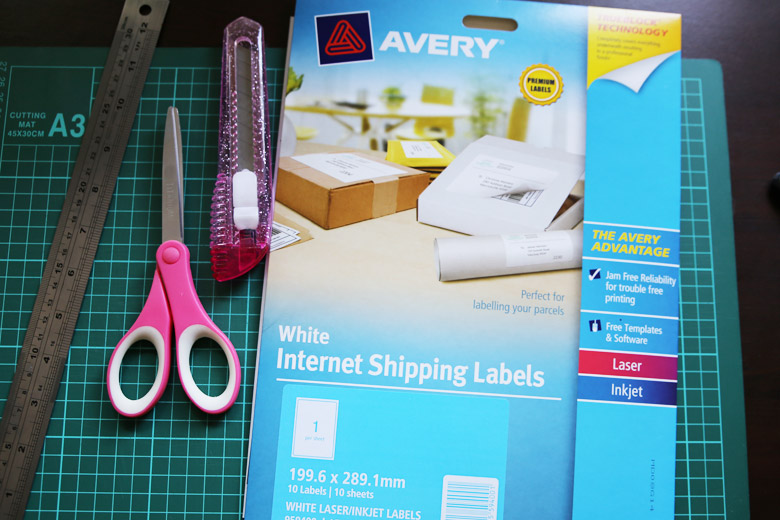 Since some of you are interested in the stickers as well, here you go. These files are FREE for you to download, print out and use as stickers. These stickers aren't just for EC life planners. You can print them out and stick them on your own planner, notebook, anything!
Here's what you need to do to print them out:
Open the PDF files.
Select File > Print.
Go to Page Setup.
Set paper size to A4 210 x 297mm.
Print in colour.
There are 3 PDF files of motivational quotes in the zipped folder: general quotes, biblical quotes and fashion and style quotes. Simply delete the ones that do not apply to you. The document with the general quotes has more images in it.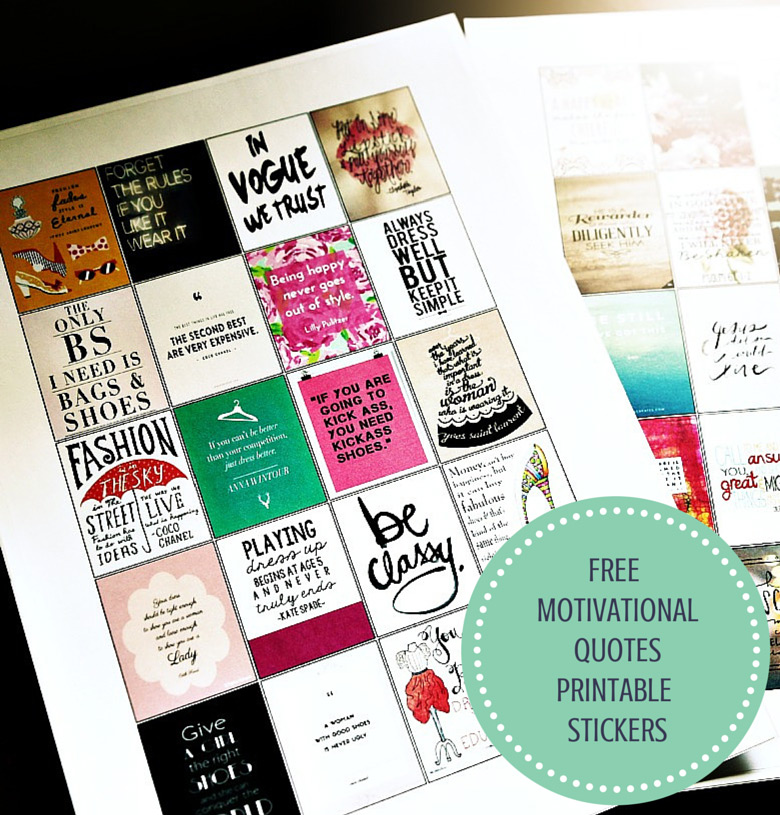 Please bear in mind that the images in the documents were selected from Pinterest and that they are for PERSONAL use only. Please do not sell nor redistribute the files. If you're the owner of any of these images and would like me to remove them from the files, please let me know (tine@beautyholicsanonymous.com) and I'll gladly do so. If you encounter any issues in downloading the files, let me know. Just in case the download button below doesn't appear when you're reading this blog post in your RSS feed or email, please head on over to the website and download the file there instead.
Please do not download via mobile devices as it will not work. (the downlink link is no longer active)
Have fun!