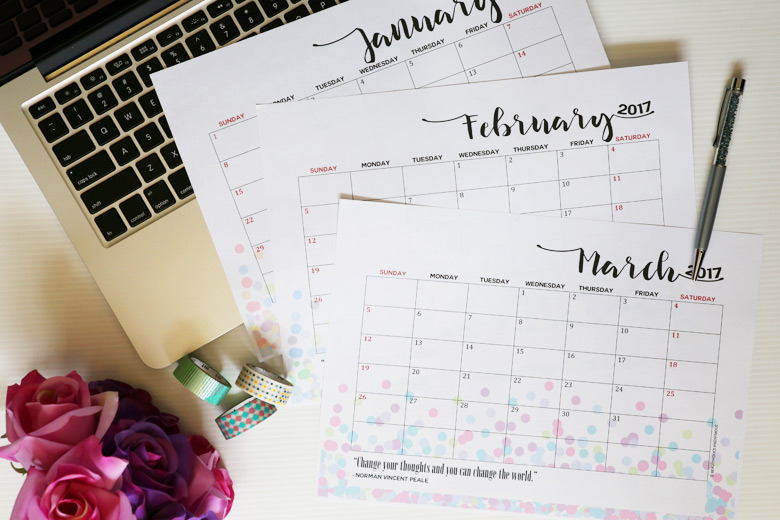 Happy hump day!
We're coming to the end of September and as usual, shops are already putting up their Christmas decorations for sale. Heck, Halloween isn't even here yet! 😛
For the past couple of months, I've been getting a lot of requests for the 2017 weekly and monthly planner printables (one request even came in June!). The 2016 ones that I did last year were very popular and I'm so glad so many of you liked them. I've been working on the 2017 planners for a few weeks and I'm proud to announce that they're finally available for you to download. For free!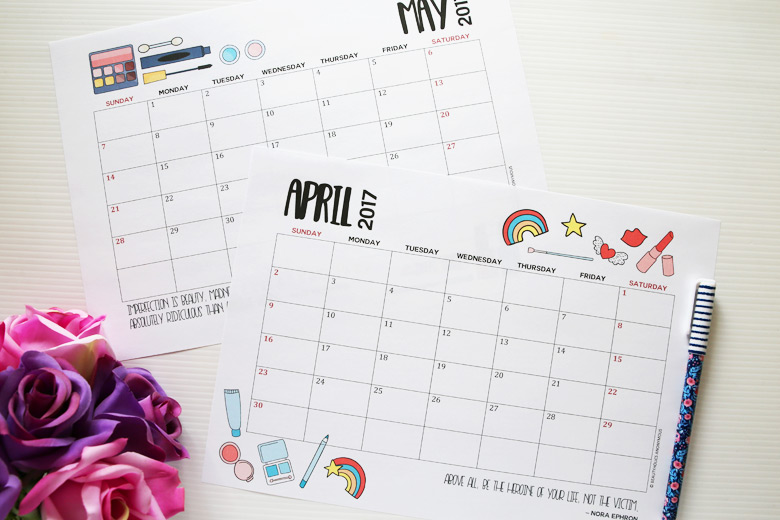 Even though I use Google Calendar to mark important dates and events, I still use an old school paper diary and calendar for my day-to-day needs. These printable planners will be great for me to start planning 2017 (it's never too early to start planning!) and I hope you find them useful too.
There are two designs to each set of planners. Feel free to use either one or both!
Right-click on the download link below and select "Save Target As". It will be an 11.2MB zipped file. You'll need a PDF reader to open the individual files. I've included printing instructions in each file. If you have any issues downloading the file, please let me know in the comments below. Please note that the file may not work or download properly if downloaded via a mobile device.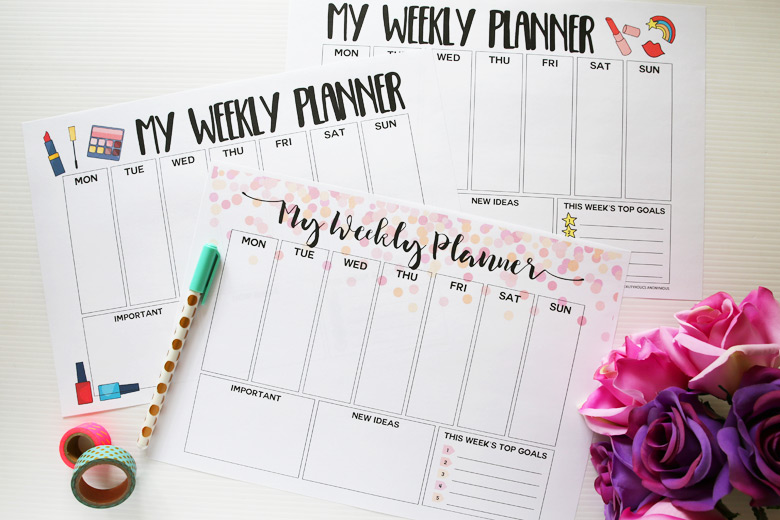 Here comes the boring but essential disclaimer: these planner printables are for personal use only. You may print and reproduce for personal use in any amount you wish. The physical product resulting from printing the files is not allowed to be sold in any way or form. The original digital files or edits of it are not allowed to redistributed and sold.
Have fun and let me know what you think about them!
Happy planning! 😀