Note: Apologies for the grainy quality of the photos. They were taken with my phone.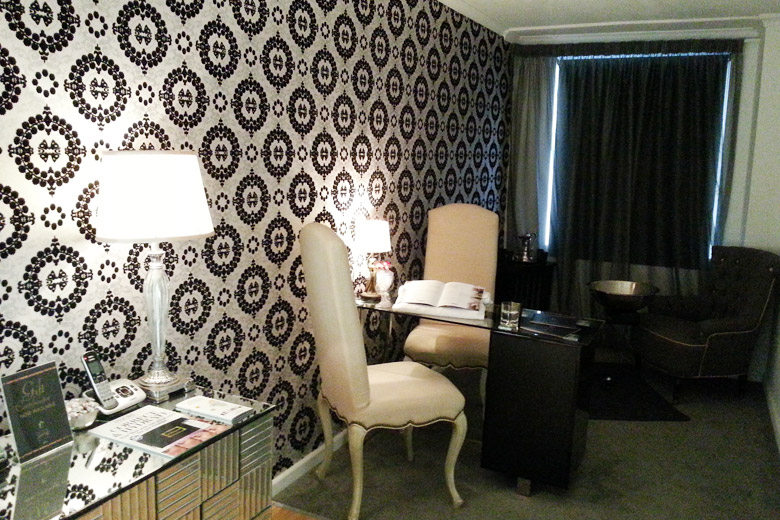 What: Priori Cosmeceutical Facial Couture
Where: No Plain Jayne Beauty Retreat
Duration: 60 minutes
Beauty Therapist: Jayne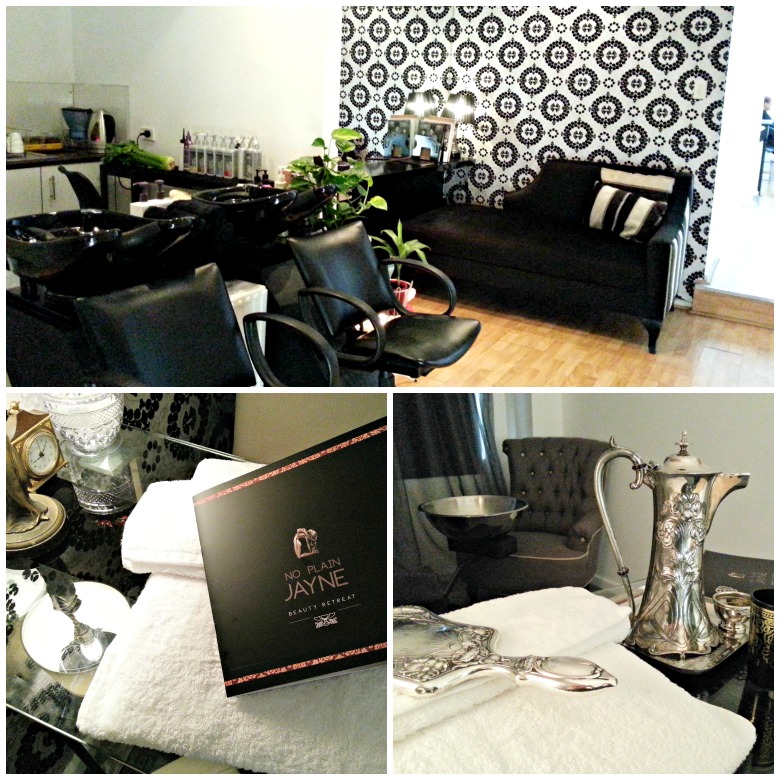 Experience:
A couple of weeks before Christmas, I had the pleasure of a facial as the guest of Jayne at the No Plain Jayne Beauty Retreat in the CBD. I haven't had a facial or massage since July and I admit, I jumped at the chance because I needed one. Badly.
No thanks to unreliable public transport, I was almost 30 minutes late to my appointment. I absolutely hate being late for appointments and even though I let Jayne know when I was stuck at the bus stop outside my home, she was most accommodating and kind. Even though my treatment was supposed to be 60 minutes, she allocated at least 2 hours of her time for me!
The beauty salon is a very pretty and cosy one. The "face" area is actually one section of the whole salon; it also has a hair salon at the front. I was only there for a facial so I concentrated on Jayne's section. It's the sort of design that resonated with me; I love the damask walls, the low lights and comfy chairs.
As usual, as it was my first time at the salon, I had to fill out a form with my details and more particularly, details about my skin and skincare regime. After reading what I wrote and doing a skin consultation, Jayne set me up with a Cosmeceutical Facial Couture, which is a specially-designed facial to cater to my skin's needs.
Jayne was extremely thorough in explaining exactly what she'll be doing to my skin, along with explanations on the products used. I've been trialling facials for many years (with and without my own coin) and I can't remember the last time a beauty therapist gave me that much information about my facial before, during or even after the facial! When it comes to complimentary beauty treatments, I usually write the entire process down after the treatment was over but Jayne was giving me so much information even before the facial that I had to whip my notebook out and write everything down like a woman on fire!
The treatment room was dark and cosy, just the way I like it. The overall experience was oh so good. Like I said, Jayne was very thorough and she'd tell me exactly what she was using on my skin, each step of the way.
There were a lot of AHAs used in the facial but I knew this prior to the treatment so I expected the usual tingling of skin. The massages were excellent as well. No time was wasted while waiting for the mask to set; she gave me scalp, neck, shoulder and decolletage massages in between masks.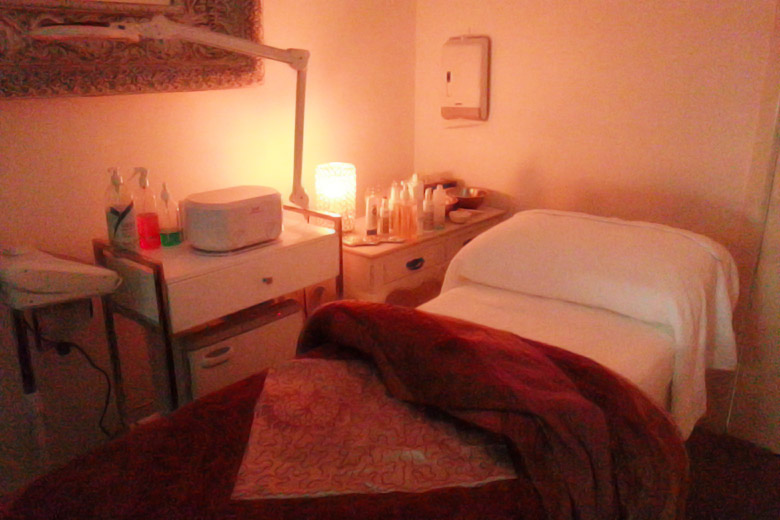 Products Used:
A mixture of Priori's Advanced AHA, Coffeeberry natureceuticals and Idebenone Superceutical facial, dDouble-cleanse with Idebenone (good cleanse with AHA, BHA and antioxidant elements), a manual AHA scrub, an add-on mini peel that is the coffeeberry peel, serums a mixture of coffeeberry eye serum and AHA serum, an Idebenone moisturiser (antioxidant), the Tru Solutions sunscreen SPF50 and to finish off, a light sweeping of mineral makeup.
Verdict:
Glowy, glowy skin! I even received compliments from strangers on how glowy my skin looked as I was coming home. I had a look at my face in the harsh daylight and whaddyaknow, they were right!
You know what's even better? That glowy skin lasted for almost a week!
I like that she automatically used a high-SPF sunscreen on my skin after the facial. You'd be surprised at the amount of beauty salons that do not finish facials off with a suncreen (most only will after you request for it). Some even have the audacity to tell you that they don't have sunscreens! Jayne applied a SPF50 sunscreen on my skin before sending me on my way, which I was very glad for.
I was also very fortunate to be given a few Priori products to bring home with me. I haven't tried Priori products prior to the facial so it was a good opportunity to give it a go since Jayne could tell me more about them right there and then.
If you're looking for an effective exfoliating facial or even a really good massage, I highly recommend checking the No Plain Jayne Beauty Retreat out. Jayne will hook you up with smooth and great looking skin! (of course, the rest after that is up to you 😉 )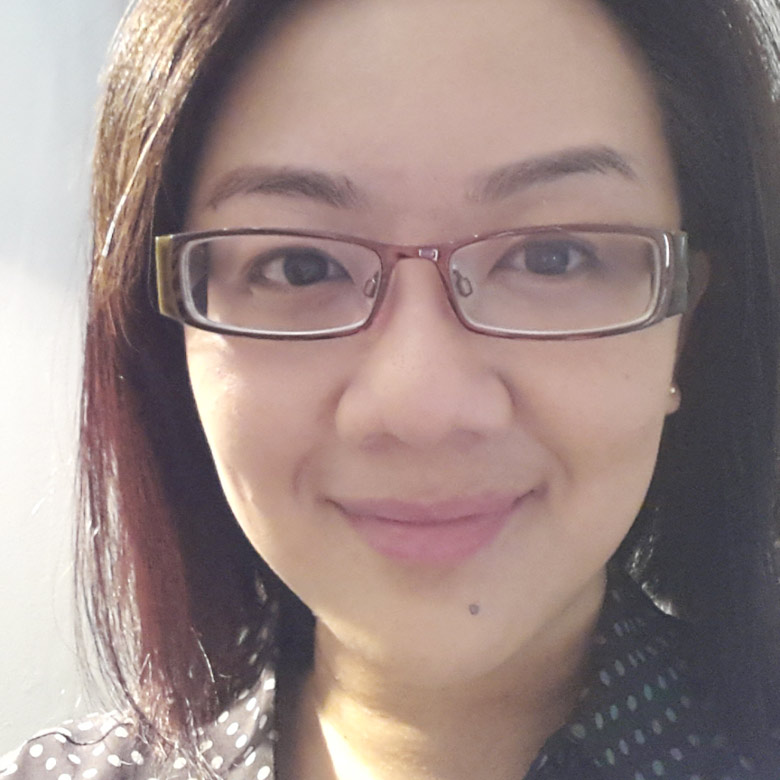 No filters were added to this photo. This was taken moments after I left the salon.
Hook Me Up!
No Plain Jayne Beauty Retreat
Level 1/ 270 Russell Street
Melbourne, VIC
Tel: 0423 472 706
Was this a complimentary service? Yes, I was a guest of Jayne's. The Cosmeceutical Facial Couture retails at AU$129.00 for 60 minutes. The added-on enzyme peel was AU$30.00, so all up, the facial retailed at AU$159.00. Personally, I think it's a reasonable rate for the amount of high-quality products with good active ingredients that Jayne uses on her clients. I've paid for more expensive facials that leave me feeling relaxed, yes, but without much results on my face other than a very temporary glow (usually gone after my evening facial cleanse).