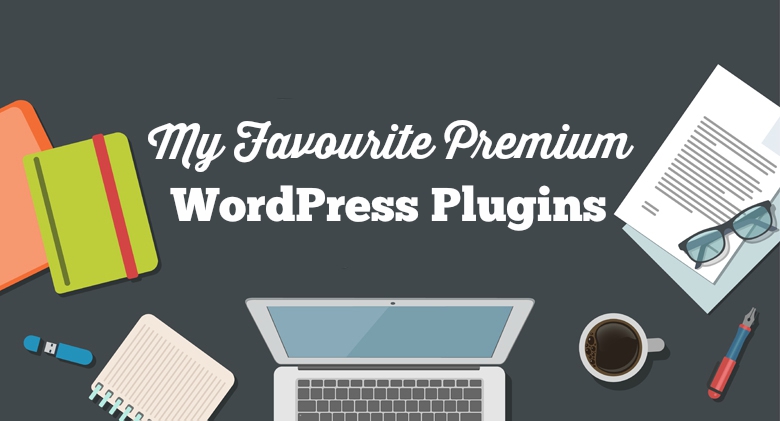 At the time of writing, there are at least 39,790 plugins in the WordPress plugins repository. That's the whole lot of plugins for you to extend the functionalities of your blog. This is the reason why I'm such an advocate of the WordPress blogging platform; there's just so much more you can do and add to your blog compared to other blogging platforms. Mind you, I'm not knocking other platforms. After all, I did start blogging on Blogger (or as I'd like to call it "Blogspot") for years before moving on to WordPress and I only moved because I wanted to experiment with plugins and do more with BA.
This is going to be a WordPress-heavy blog post so my apologies if you're not on WordPress but these plugins are good to bear in mind in case you do make the change and come over to the dark side some day. 😉
With that many free plugins out there, it could be a tad mind-boggling as to why people would still pay for premium plugins. I'm one of those people. I can go a little crazy on shopping for premium plugins and themes. The thing with free plugins is that while they're free, you really do get what you (don't) pay for. Unless we're talking about major leagues like Yoast who very generously offers his amazing SEO plugins for free and you can bet your bottom dollar that his plugins would be good, the same may not be said by the ones created by less-known developers. Worst of all, there's almost no technical support for free plugins unless the developer feels like helping you out, because at the end of the day, he/she did offer the plugin to you for no money at all. He/she will need to take time out to help you out with technical support and in this day and age, how many developers are willing to do so?
This is why I love premium plugins. I need to know that I will have access to technical support of the plugin should anything go wrong with the installation or if it conflicts with other plugins that I have. I've tried and tested heaps of free WordPress plugins over the years and while most of the plugins I use on BA are free, there are a few that I happily paid for.
Here are 4 of my favourite premium plugins so far.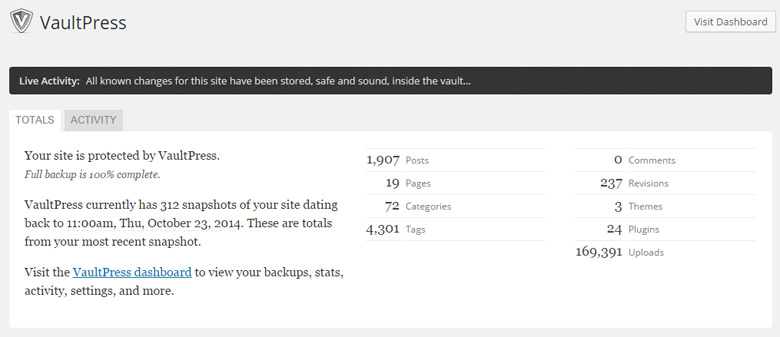 I first heard about this plugin at the Problogger Event conference in 2014 and when I checked it out, I knew I had to get it. VaultPress is a tool to secure and backup your entire WordPress blog. I used to use a couple of free WordPress database backup plugins but they were so buggy that they weren't actually backing up my blog's database on schedule. I had to do it manually. VaultPress not only automatically backs up my WordPress database, it also backs up every single file I have that has anything to do with BA. Prior to using this plugin, I had to manually back up my contents on a monthly basis. With the VaultPress Lite membership that I'm on, it does daily backups with automated restores should anything go wrong. With the amount of blogging that I do and the number of years I've invested on BA, this is a no-brainer for me. I had to get it.
How much I paid for this: US$55 a year
Goodness knows how many times I've raved about this plugin and I couldn't be happier with it. It's been a year since I got onto the CoSchedule bandwagon and I can't recommend it enough. If there's any way I can automate any process on BA, I shall and CoSchedule does it for me. It's not only an editorial calendar which gives you a monthly overview of your content, but it's also a scheduler for your social media updates on Twitter and Facebook. Of course, you can do it for free on Hootsuite or Buffer but it's just easier for me to have everything on one page and not need to open many tabs and programs for this. You can get heaps of discounts with them either through referral (like I'm doing now, and thanks very much to those who signed up with my referral link!) or a review of the plugin.
How much I paid for this: US$15 per month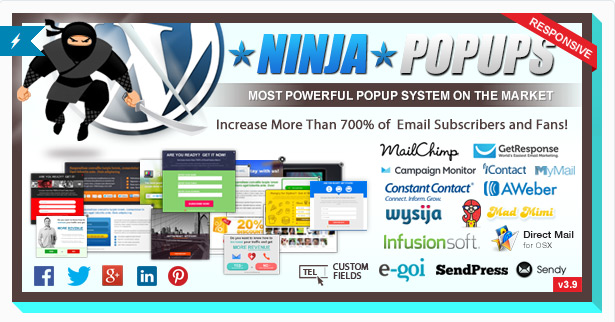 I cannot believe that a favourite premium plugin of mine would include one that creates pop-ups. Tsk tsk. Seriously though, if you're thinking of including a pop-up for your blog (it may be hated by all but I've seen results and I cannot refute the effectiveness for growing your email list with a pop-up), do check out Ninja Popups. I don't only like their plugin for the number of pre-made templates they have which you can easily modify to suit your needs, but more importantly, I like how I can control the way my pop-up, er, pops up. I dislike pop-ups on mobile devices and with Ninja Popups, I can disable them. There are still a number of features that I wish Ninja Popups have e.g. a feature to allow subscribers to never see the pop-up again but so far, I'm still liking it.
How much I paid for this: US$21 for the regular license

According to Google Analytics, the second highest traffic to BA comes from Pinterest, which means that I have to make full use of all things Pinterest-y on the blog. Social Warfare isn't just a Pinterest plugin; it's a very effective content sharing tool on social media. It doesn't only position the usual social sharing buttons on top/bottom of your posts on the blog; you can also use it to add features like "Click to Tweet" and more importantly, create optimised images for any social media platform for your audience to share your content. I use this plugin particularly for the Pinterest sharing option.
As you know, Pinterest favours long, vertical images but given that I mainly use landscape-mode images on BA, a long vertical image would look very out of place on each blog post. What this plugin does is it allows me to create an optimum image and description for the post to be pinned on Pinterest. This image will not be displayed on the blog post but when someone clicks on the Pin this button at the bottom of the post, it will generate that optimised image along with the proper description, all ready to be pinned on Pinterest. I use this feature to pin my own content on top of other content on Pinterest.
How much I paid for this: US$24 a year on the Lieutenant's Package
If you're looking to try out premium WordPress plugins too, why not give these a go? The plugin that I've used the shortest time out of the 4 is Social Warfare but even so, I've been using it for 2 months and so far, it's bringing me more traffic from Pinterest than before I had it. The rest of the plugins work very well for me too.
There are some premium plugins that are really worth paying for to minimise the amount of headache you could potentially get from free plugins that screwed up your blog. At the very least, get a good premium plugin that can help secure and protect your blog from the nasties. You've spent so much time and effort working on it; if possible, invest a little in protecting your blog. Speaking from experience here from someone who has broken many blogs MANY times over the years, you really don't want that headache!
If you're also interested in knowing what free WordPress plugins I use and recommend, let me know in the comments below and I'll come up with a similar post. Till then, let me know what premium plugins you enjoy using (if you do use them) and why. I'd love to check out more!
Bloggie Wednesdays
is a series of articles just on blogging. They contain tips, how-tos, discussions about anything and everything you need to know about blogging and how we can be better bloggers. If you have any suggestions, tips and tricks about blogging you would like to share with us, or if you have any questions you would like me to address, please let us know in the comments. This post also contains several affiliate links (denoted with *). By purchasing something via these affiliate links (at no extra cost to you), you're supporting Beautyholics Anonymous, which I highly appreciate. For more information, please read our
disclosure policy