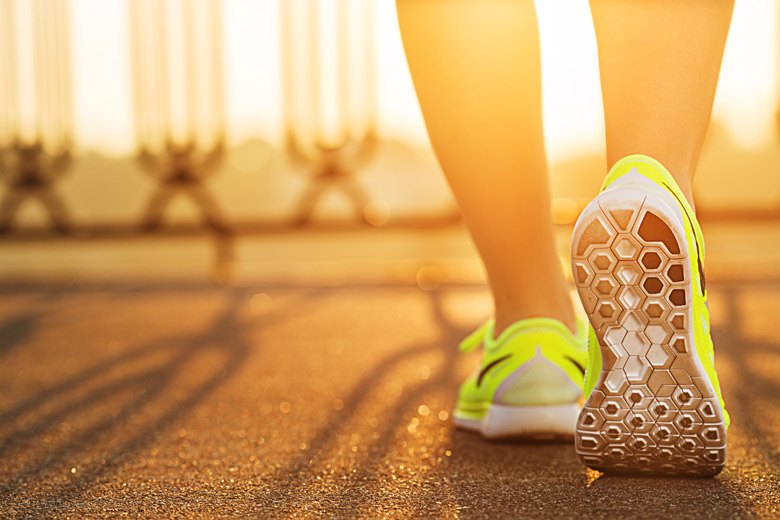 I never thought I'd be one to actually write any sort of "guide" when it comes to health and fitness. Heck, this time last year, I was still either sitting at the desk all day in front of the computer and not exercising or sitting on the couch all weekend watching TV and not exercising. I was one heck of a sloth. It doesn't mean I'm still not a lazy bugger now. I can be, when it comes to certain things. But things have slowly but surely improved in the health and fitness department, so I thought I'd start a category of blog posts called "Tine's Guide to Getting Off Your Bum". Initially, I wanted to call it somewhere along the lines of "a lazy girl's guide" but hey, I'm a firm believer in time you enjoyed wasting is not wasted time. 😛
By no means am I a health expert, nor am I judging anyone who dislikes exercising. Believe you me, I understand the feeling. I know the feeling. I revelled in the feeling. Heck, I've had it for the past 20 years! I'm still not a fan of most exercises; heck, if you asked me to do a few particular exercises, I'd rather go to the dentist. If you went out for a 5 to 10-minute walk, then yay, you've gotten off your bum! The key is getting off that bum and that's what this series is about. It's not going to be a weekly feature; I don't know all that much yet and I'm still learning. But here's what I'll say: if this person here (I'm pointing to myself) can get off her bum after leading a very sedentary lifestyle for so long, you can do it too.
Okay I'm starting to sound like a cliche or one of those weight-losing shows on TV now. You know what I mean, so I'll get on with it. 😛
I thought I'd kick off the series with a suggestion for those who are finding it hard to get off their bums: get a pedometer.
My dad has worn a pedometer ever since I can remember. He clips it in his belt and checks his score daily. Me, I couldn't be arsed. Where the heck was I going to clip it to anyway?
A couple of years ago, I stumbled upon a brand of pedometers called Fitbit. I thought it was rather fancy, oooh not just a pedometer but a sleep tracker too! But what the heck, over AU$100 for a freaking pedometer? Dad just got his for less than a tenner! But the gadget fan in me was highly intrigued and after reading lots of reviews, I decided to bite the bullet and get the Fitbit One. I could definitely use one to track my steps. Perhaps it would encourage me to walk at least 10,000 steps a day!
I clipped it to my bra and wore it daily. At first, oh yeah, I was really gung-ho about it, making sure I make that 10,000 steps. A month or two later, my interest waned. Sure I was still wearing it, but I was only wracking up at the most 3000 steps a day. It was pathetic. And what was even more pathetic was that I didn't even care. I didn't want to add any friends to my Fitbit account because I was worried they'd find out how lazy I was.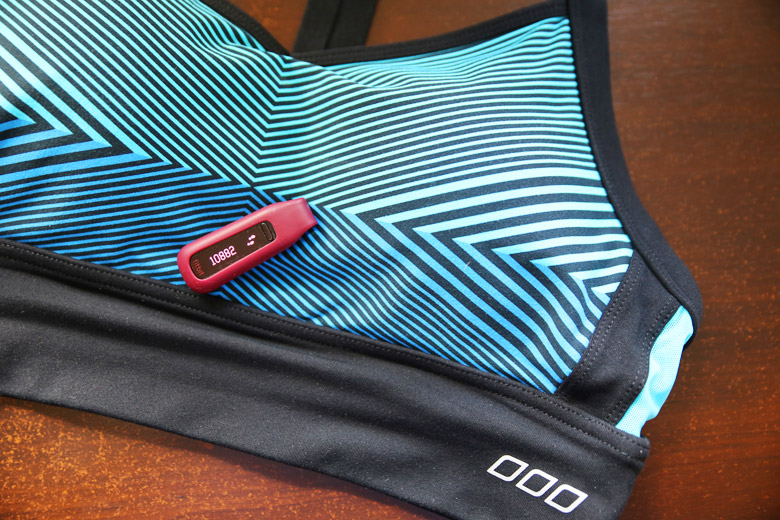 Fast forward 2 years. I slowly started to add a few friends to my Fitbit account. I seldom open the Fitbit app and I didn't realise that there was a feature where you and your friends can challenge each other. The person with the highest number of steps per day/work week/weekend would be the winner. Ling issued the very first challenge I saw on the Fitbit app. I hesitated joining the challenge, but my dormant competitive nature was sparked. I actually got off my bum and started to move more. I didn't win the challenge, of course, but I continued to walk more regardless of those challenges. I would actually walk in circles in my house to make sure I go over the 10,000 steps mark!
Now that I'm running quite regularly, it's no longer that difficult to hit the 10,000 steps mark. On days that I wasn't running, I'd take Janey for a longer walk to make sure sure I walk at least 5000 steps. I'd do a 30-minute workout at home. When I'm working, I use the Pomodoro timer method where I work for 25 minutes and rest for 5 minutes. During those 5 minutes, I'd stand up and walk about.
Having a pedometer helps a great deal in motivating you to get off your bum. You don't even need those fancy Fitbits, Garmins or Jawbones if you don't want to. There are more affordable pedometers out there that you can give a go. Having said that, I do recommend getting one of the fancier pedometers as I find the results more accurate. These pedometers also come with apps that gamify the activity process. Most of my close friends have a Fitbit tracker, which works out very well for me to "play" along with them.
Most modern activity trackers come in the form of a wristband these days. Personally, I'm not a fan of wristband trackers. For starters, I can't wear one all the time (I hate typing on the computer wearing a watch, let alone any other bracelets or bangles). If I'm wearing a fancier outfit, a wristband tracker would look entirely out of place with the outfit. Even though the Fitbit One is old compared to their newer and fancier wristband counterparts, I'm very happy sticking to something I can easily clip onto a bra or T-shirt and have it on all day.
After so many years of using a plastic pedometer, I upgraded my dad to a Fitbit One and he wears one on his belt daily. He even challenges me to move more. When I tell him I've done 12,000 steps today, he'd tell me pfft no big deal, he's done 17,000. Tsk tsk. Who's the competitive one now, eh? 😛
Do give a pedometer a go. I highly recommend it. It doesn't even have to be an expensive one. You can get one from Daiso too! (although I'd question the reliability and accuracy) If you have one that tells you to get off your bum every now and then, hey that's even better! It's a good motivation tool so get you moving. You'll be surprised at how little most of us move during the day, especially if our work is mainly on a computer. Try busting that goal of 10,000 steps a day. Your health will thank you for it. 🙂
Do you use a pedometer or any of those fancy activity trackers? If you do, which one are you using?