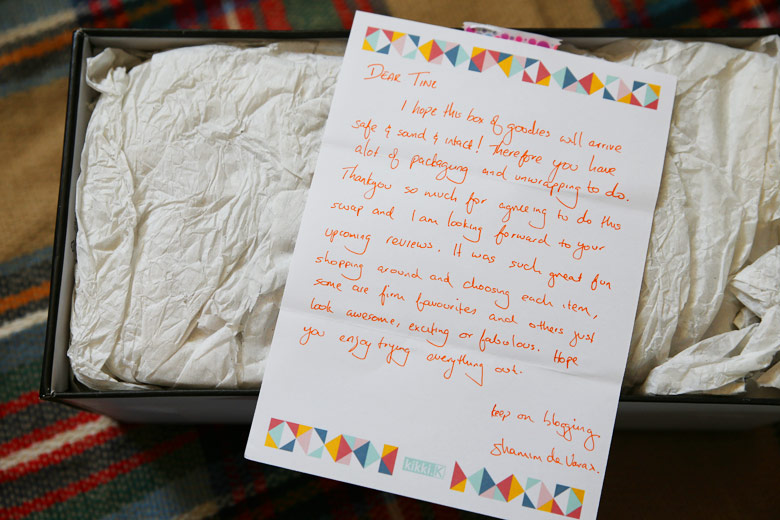 Several months ago, Shamim (who regularly contributes to Belledemoiselle and has her own photography website, where she displays her amazing work) contacted me and asked if I would be interested in doing a beauty swap with her. We've sort of known each other on our blogs for a while now but we've never met.
For those of you who aren't clear on what a beauty swap is, it's when two people surprise each other with beauty products from their respective countries (particularly with items unavailable in said countries) on a set budget. She currently resides in Dubai, but was going to Europe and thought she could get me some makeup from the UK and France. Never mind I have enough beauty products to open a small shop; of course I said yes! 😀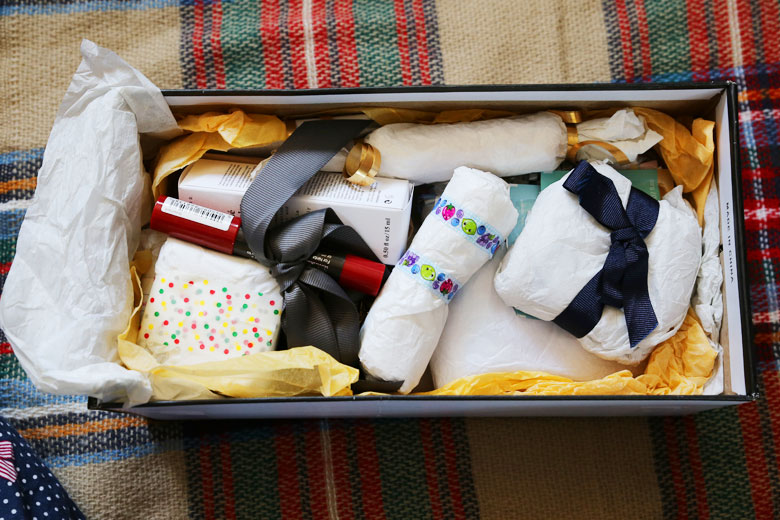 In our emails to each other, she mentioned getting me makeup and wanting to try the skincare that I thought was good and would give her boing boing skin. I decided to make my box for her skincare-heavy and packed a lot of great, Holy Grail skincare that I hoped would give her that boing boing skin like they do for me.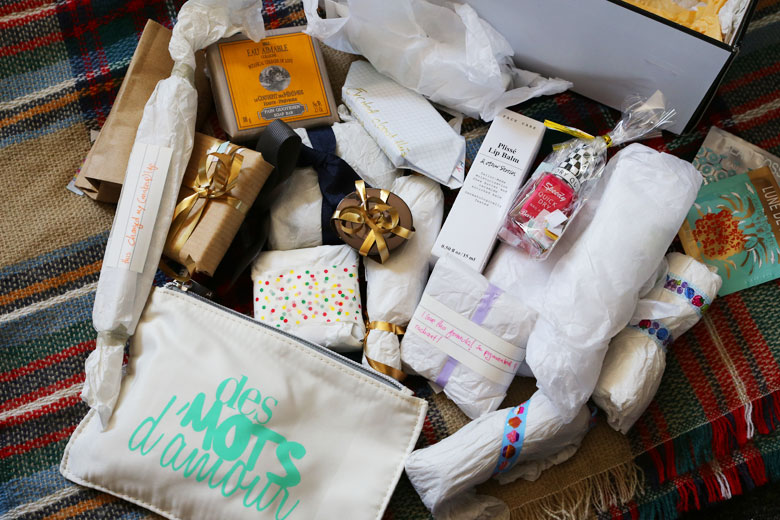 When I opened the box, I gasped. Oh my Lord, the sheer amount of wrapped items was staggering! I was incredibly blown away by what she got me. There was makeup from Sleek, Soap and Glory, No 7, Bourjois, Barry M and more, all the items I've seen raved about by British beauty YouTubers and bloggers but aren't available here in Australia. She left notes on some of the items on what she loved about those items, which I really appreciated. There was so much love in that box that left me feeling quite humbled after I've opened each item and gasped (and sometimes shrieked with excitement) even more.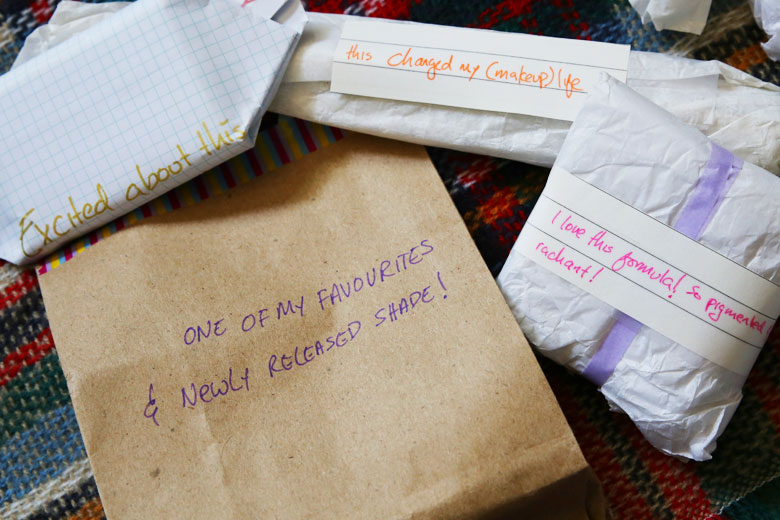 You see, the thing us, Shamin and I don't know each other personally, but from what she chose for me, it's as though she really, really knew me because the items she chose for me were exactly what I would have chosen for myself. It was as though I've stepped into Boots or any drugstore in Europe and gone "yep, I want this, I'm buying it!" with every single item she got me.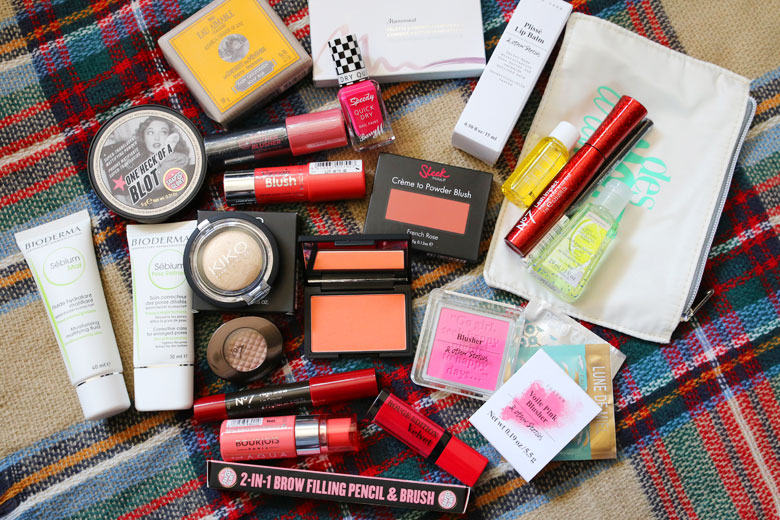 Best part of all, I was in utter blush heaven when I saw just how many blushes she got me. OMG the blushes. The beautiful, beautiful blushes! The woman knows me too well! She selected strong, punchy colours that she knew I'd adore. I think I'm good for blushes … at least for now. 😛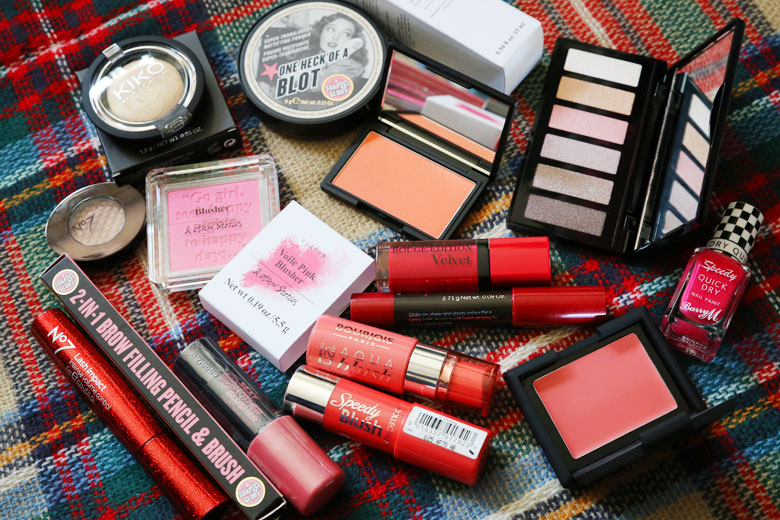 Now I feel bad because I don't think I got her anywhere close to what she got me. It's bloody difficult sticking to the agreed upon budget of $150 because cosmetics are so expensive in Australia. Unfortunately, AU$150 doesn't get one very far in terms of makeup let alone skincare, and certainly not in the amount of equivalent items she got me. I really hope I've done my part justice.
Thank you so much for this beauty swap opportunity, Shamim. It was really fun shopping for you and I hope you like what I got you. Can't wait to hear what you think about my box for you!
Have you done beauty swaps before? If not, would you be keen on doing one now? If you have, what interesting new things have you discovered through the swap?