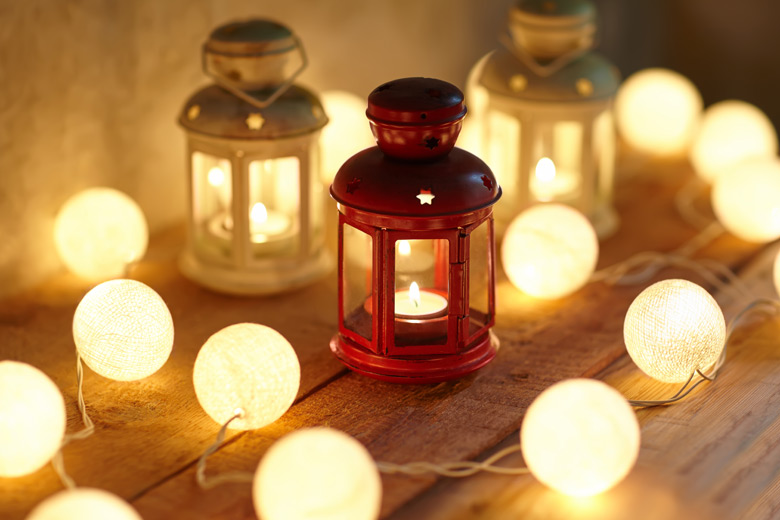 © GVS
If there's one thing I love to indulge myself in, it's candles. Okay, that's not true; I love indulging myself in many more things but if I have to choose, I'd go for luxurious candles any time. Candle-burning isn't for everyone; I know that there are a lot of people who liken burning candles at home to burning money but hey, we have our vices and what we love treating ourselves to, and for me, that would be candles.
There's just something about a burning candle that's relaxing and therapeutic. There's also something about burning a LUXE candle that's even better (don't ask me why, I can't explain burning a Dyptique vs burning a Glade candle). I've burned many, many candles in the past for goodness-knows-how-many years and I've come across some that are simply lovely. Heck, I've even made my own soy candles! I can't afford Dyptique candles by the dozen, but there are a number of beautiful candles that aren't as expensive but are just as splurge-worthy. If you're a candle lover too, perhaps you'll recognise some if not all of these brands?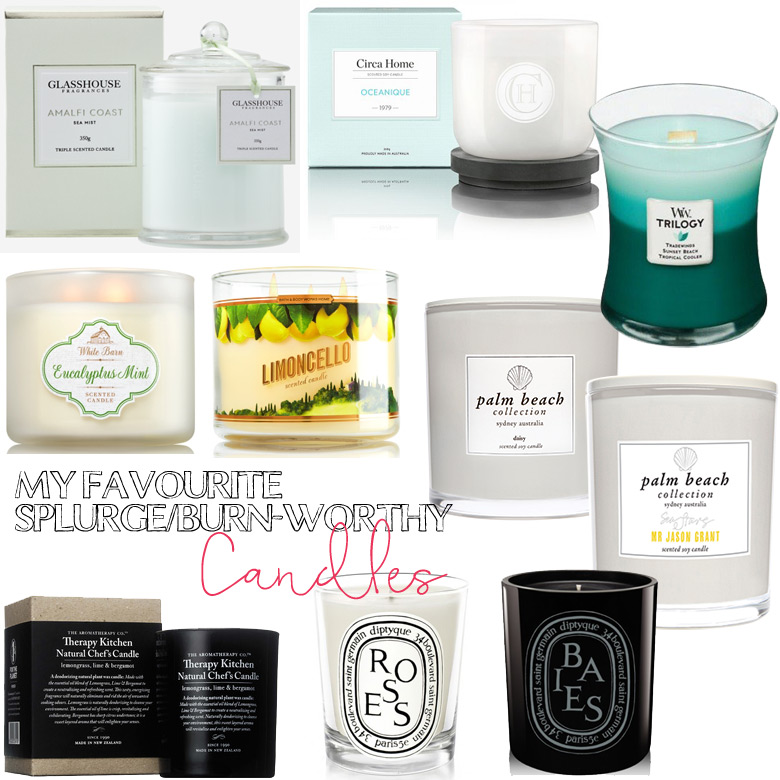 I don't know anyone who loves candles who doesn't adore the ones from Glasshouse. They have a wide variety of fragrances and good quality food-grade wax and cotton wicks that burn evenly. They're famous for their apocathary jar packaging and they're reusable too. They also have a luxe range, La Maison Glasshouse (their No 4 Les Baies Sauvages reminds me of Dyptique's Baies). Another great thing about Glasshouse is their awesome customer service. They pride themselves in great candles and if you're not happy with yours, do let them know and they'll be more than happy to send you a replacement.
My favourite scents: Amalfi Coast, Bora Bora, Manhattan Little Black Dress
For some reason, Circa Home always reminds me of Glasshouse candles. They're slightly cheaper than Glasshouse but they're just as good. Their fragrances are delicious, particularly the Christmas scents. I love the jars and they're also reusesable (in fact, they're easier to clean than Glasshouse's jars). Circa Home uses soy wax and lead-free cotton wicks in their candles. So far, none of their candles have pitted on me; they burn very evenly and very well.
My favourite scents: Oceanique, Pear & Lime.
Palm Beach candles' packaging is quite similar to Glasshouse's apocathary jars. Their range of fragrances are not that wide but the fragrances that they do have are still just as lovely. There's a slightly more luxurious feel to their fragrances compared to the rest (with the exception of Dyptique). Each candle even comes with a small box of matches. Palm Beach Collection's candles use soy wax and high-quality cotton wicks. I've not experienced any pitting with their candles.
My favourite scents: Daisy, the limited edition Sea Stars by Mr Jason Grant
It's very hard for me to talk about my love of candles without mentioning the candles from Bath and Body Works. In fact, I'm not such a fan of their body care products (with the exception of their incredibly handy and cute PocketBac hand sanitisers) but when it comes to their candles, I'm a lost cause. Whenever I get to go to a Bath and Body Works store, the first section I always hit is where they stock the candles. The only problem I have with their candles is that they have such a wide variety of scents, which makes it very difficult for me to choose! 😛 I adore their 3-wick candles; they burn very well and evenly and the fragrance throwback is amazing.
My favourite scents: Too many to mention! Okay, a few super favourites: Flannel, Eucalyptus Mint, Limoncello and many, many more.
If you love the sound of crackling woodfire but don't have a fireplace, try Woodwick candles instead. They use wood wicks that crackle when they burn. I particularly love burning them in the colder months just so they sound like a fireplace. They have a wide variety of scents and packaging, and they're highly worth checking out. I've experienced a bit of pitting with their candles but they're not a deal breaker because I could easily scrap the outer unburned wax with a toothpick and "drop" them back to the burning liquid wax.
My favourite scents: Clean Rain, Sea Salt & Cotton, Fresh & Clean, Ocean Escape
I'm burning one of their candles as I'm writing this blog post. Their candles are often on sale at David Jones and they're high quality candles too. I particularly like their Therapy Kitchen Natural Chef's Candle (lemongrass, lime and bergamot), which is perfect for getting rid of cooking smells (especially if you have an open plan kitchen and living area and you fry fish. Ugh the lingering smell!).
My favourite scents: Therapy Kitchen Natural Chef's Candle, Wild Rose & Vetiver, Lavender, Manuka and Wild Chamomile
I can't talk about fancypants candles and not mention Dyptique. Dyptique uses a high-quality vegetable wax and the selling point of their candles is not so much the wax but the fragrances and their percentage levels in each candle. When we make soy candles, there's only so much of fragrance/essential oils one can mix with the wax before the high burning point removes the fragrance altogether. The unique thing about Dyptique is that burning one candle alone is enough to fill the entire living room and kitchen with the fragrance, which makes me wonder the amount of fragrance in each candle. Not many candles are able to do that. I've tried 3 candles from Dyptique thus far; one in Roses and two in Baies (the ones in the 300g black jars). These are so expensive that I'd only buy them once a year and burn them in special occasions or days when I'm feeling particularly pooey.
My favourite scents: Roses and Baies
I tend to buy most of my candles in major departmental stores like MYER and David Jones. However, there are limited edition candles or other brands of candles that I'm not able to access in these stores so the next best place to get my candles fix would be from Candelabra. They stock a wide variety of brands of luxury candles, some of which I can't even find in stores. My next candles to try would be from Lumira and Voluspa. I almost hope I don't like any of them; they sure are pricey! 😛
What about you? Do you like burning candles too? If you do, which one's your favourite?