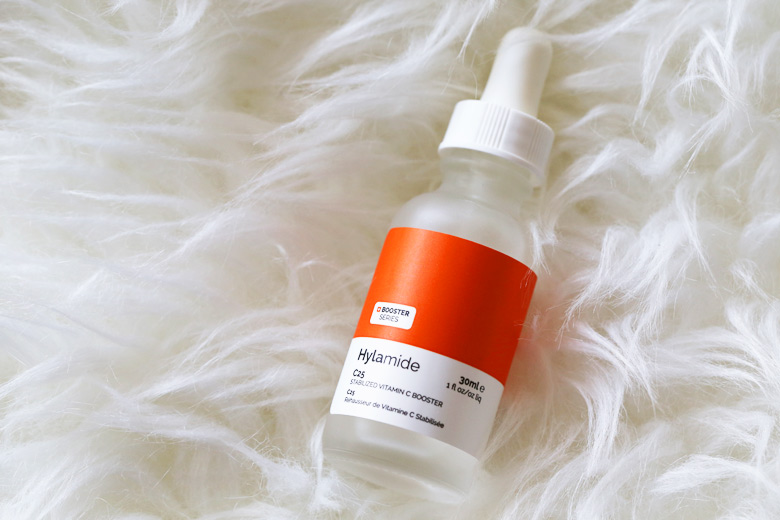 Even though Hylamide is gaining popularity in the Northern hemisphere, it's still a relatively unknown brand here in Australia. It's currently available in Priceline but the selection is not as wide. It's not one of those brands that are quickly swept up during Priceline's highly popular 40% skincare sales (unlike brands like, say, Bioderma and La Roche-Posay). It's a pity because they've got very good stuff. I'm a fan of their affordable and very effective Low-Molecular HA serum and have purchased many bottles of it.
Since I ran out of my Vitamin C serum, I thought I'd give their C25 serum a go. It has received a lot of positive reviews and for a high-percentage Vitamin C serum under AU$50, this should have been a sure-win.
The thing is, even though my skin liked it, I didn't.
Description:
Concentrated Booster encourages increase and decrease in skin tone appearance to create controlled functional confusion for a novel, fast-tracked approach to a radiant, healthy skin tone. Ethyl-Ascorbate Complex (25% pure Ethyl-Ascorbic Acid). Extraordinarily stable complex from the Ascorbic Acid (vitamin C) family to encourage an even, smooth and glowing skin appearance.

Ingredients:
Ethoxydiglycol, ethyl ascorbic acid, hydroxyphenoxy propionic acid, phenylethyl resorcinol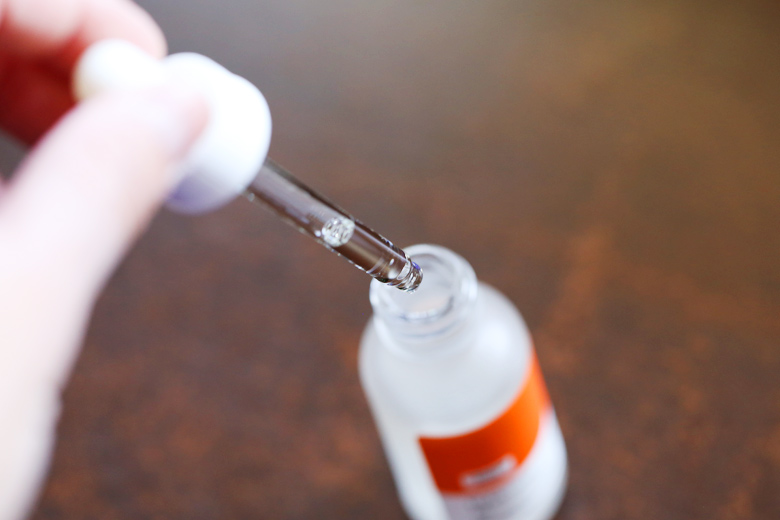 As far as skincare goes, this has got to be the one skincare product that has the shortest list of ingredients I've ever seen. Heck, even water in a pressurised can contained more ingredients! Not that I have a problem with that of course; if that very short list of ingredients is enough to give my skin positive results, I sure as heck am not complaining!
I've tried a good number of Vitamin C serums and all of them either came in a gel-like serum form or they feel like water. Most of them smelled like oranges, which you know is one of my favourite scents. This is different. In fact, I wouldn't even call it a serum because despite looking like water in the bottle, it's actually oily to the touch. It also has a rather chemical scent that, while isn't offensive, isn't really my cup of tea. But hey, I've loved beauty products with worse scents so the smell of the C25 wasn't a dealbreaker.
The dealbreaker was, unfortunately, the oil. It's not a dry oil and it doesn't absorb quickly onto the skin. At least, not in my experience. Just a few drops isn't sufficient for my skin so I find myself needing at least 1/3 of the dropper to cover all of my face, neck and decolletage (half a dropper would be even better). The problem with this is that it made my face very oily. I wouldn't have minded it much if it was a dry oil but the product just sat on my face, making my face look like a greasy wok after a stirfry. As I prefer to use Vitamin C serums during the day (Vitamin C increases the efficiency of sunscreens), all that oiliness didn't bode well.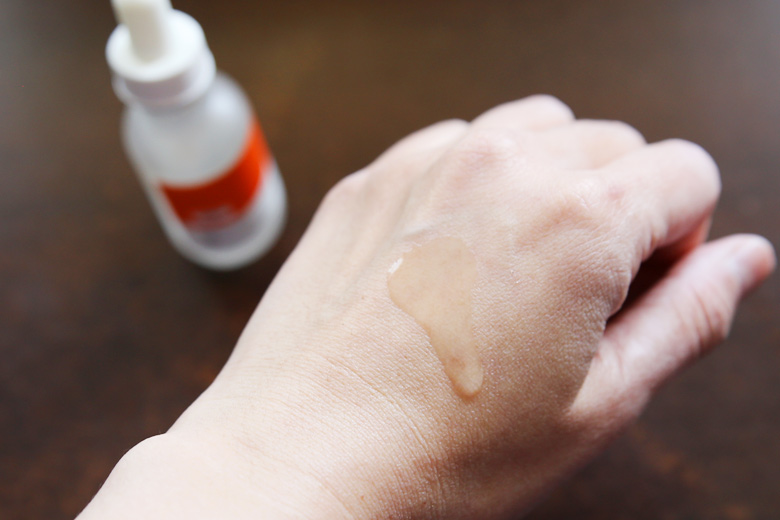 On the other hand, it worked well on my skin. It perked my skin up and made it radiant. My skin was quite sallow and dull after 2 weeks of traveling, and the C25 helped to brighten it up after using this daily when I returned to Melbourne. It evened out my patchy post-travel skin tone. I didn't experience any breakouts with the C25, even though it made my skin feel really oily.
So you see, I like and dislike it at the same time. It's a great Vitamin C serum and is more than comparable to Vitamin C serums from high-end brands. The positive results it gave my skin was commendable. I just wish it really did feel like water instead of making my skin so damn oily. I've tried adding drops of this to my moisturiser to reduce the oiliness and while that helped to tone the oiliness down, I'd much prefer applying it directly on my skin instead of needing to mix it with another medium.
Will I be repurchasing this? Gosh, that's a tough question. So far, I haven't encountered any high-percentage Vitamin C serum that costs under AU$50 that gives me such good results (I don't believe in DIY skincare. I'll tell you why in a future blog post). I'd say I'd most like repurchase the C25, even if I have to suck it up with the oily texture and feeling on my skin.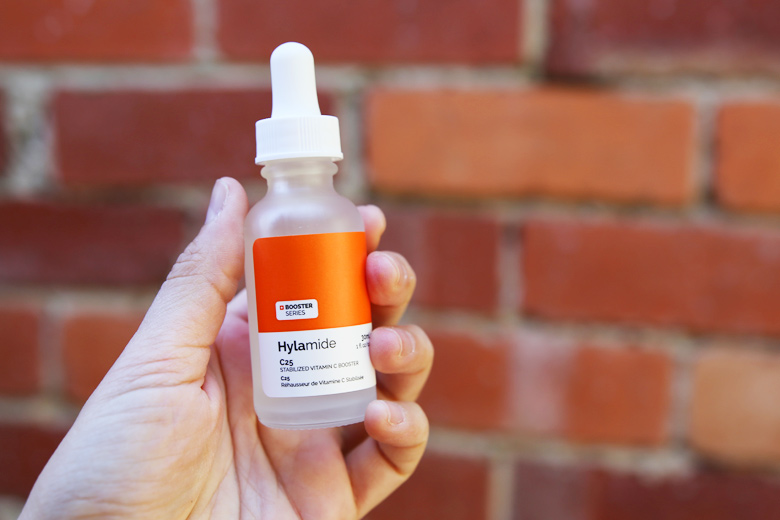 Hylamide's C25 Stabilised Vitamin C Booster retails at AU$49.99 for 30ml and is available at Priceline pharmacies. The reason I kept saying it's under AU$50 is that Priceline sometimes does sales on Hylamide products so I usually get mine at at least 20% off.
What I like about it: High-percentage Vitamin C, brightens my skin and gives it a lovely radiance. Evens out my skin tone.
What I do not like about it: It's very oily on the skin (not a dry oil). A few drops aren't sufficient for the skin so the more product I need and use, the oily my skin becomes. I wouldn't mind the oiliness as much if I used it during the evenings but Vitamin C serums are best used during the day, so the oiliness can be a bit of an inconvenience.
Have you tried the Hylamide C25? What are your thoughts on it? How did you find the oily texture? Did the C25 give your skin positive results? What are your favourite Vitamin C products?